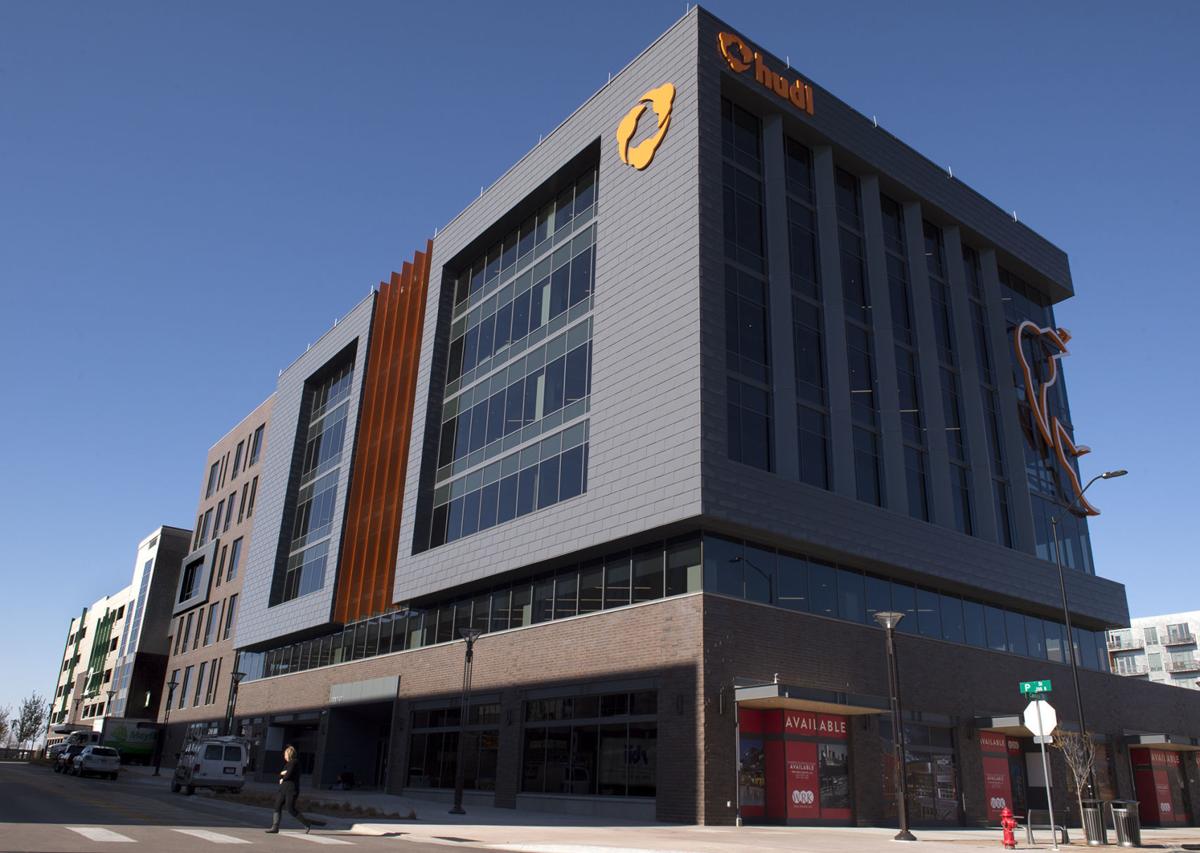 Earlier this month, Hudl announced another venture capital investment.
Though the amount of the investment in the sports video and analytics company wasn't disclosed, it's likely it was substantial.
A large chunk came from Bain Capital Tech Opportunities. Bain, which is one of the biggest and most well-known private equity firms in the world, said it is raising more than $1 billion to invest in growth-stage technology companies.
Hudl has blown away the competition in Nebraska when it comes to raising venture capital, attracting a $72.5 million investment in 2015, and another $30 million investment in 2017.
Whether the most recent investment rivals either of those is unknown, but what is known is that it appears to have put a significantly higher value on the company.
Nelnet, also based in Lincoln, is a big investor in Hudl. It participated in both of the previous investment rounds and has disclosed in public filings that it owns about 20% of the company.
In a securities filing last week, Nelnet said it also participated in this recent round of financing, although it did not disclose the amount of its investment.
What it did disclose, however, is that the value of its existing investments in Hudl is now worth a lot more.
In the filing, Nelnet said it has been using what's called the measurement alternative method to value its Hudl investment. The accounting method essentially allows a company to account for an equity investment that doesn't have a "readily determinable fair value."
Nelnet said in the filing that the measurement alternative method requires it to "adjust its carrying value of the investment for changes resulting from observable market transactions. As a result of Hudl's equity raise, the company currently anticipates recognizing income in the second quarter of 2020 of $50 million to $60 million (pre-tax) to adjust its carrying value to reflect the May 20, 2020 transaction value."
Essentially what this means is that the earlier investments Nelnet made are now worth more on paper and it has to adjust those values, which will result in a $50 million to $60 million profit (on paper).
Hudl has never disclosed its estimated worth and, as a private company, it has no obligation to do so.
However, Pitchbook, a company that provides research and data about private equity investments, said the 2015 investment valued Hudl at $270 million and the 2017 investment valued it at $430 million. Pitchbook later revised that value up to $460 million, where it still sat as of last week.
A spokeswoman for Pitchbook said it has to try to uncover the most recent deal size to be able to formulate an updated valuation for Hudl.
It's clear, though, that the company's value has likely soared past $500 million, and early investors, like Nelnet, are seeing a handsome return on their investment.
Many loans not forgiven
As of May 16, 39,655 businesses in Nebraska had gotten a Paycheck Protection Loan, with the total amount loaned exceeding $3.4 billion.
One of the big benefits of the loans is the ability to get the loan forgiven if you follow the rules, one of which is using at least 75% of the loan amount on payroll costs.
However, a survey from the National Federation of Independent Business shows barely more than half of businesses with the loans expect to get full forgiveness.
According to the survey, 54% of businesses are applying for 100% forgiveness of their loans. More than one-third of the businesses said it was difficult to meet the 75% payroll rule, making it difficult to get full forgiveness.
The survey did not break out results by state, so it's unknown how many Nebraska businesses expect to have their loans forgiven, but Bob Hallstrom, Nebraska state director for the National Federal of Independent Business, said in a news release that "some flexibility in the 75% formula on employee salary would be highly welcomed."
Listing the lists
Regular readers of this column know I sometimes like to end it with a rundown of recent rankings of Lincoln and/or Nebraska in national reports. Here are the latest ones:
* Eighth best city for new college graduates (Zumper).
Best of the Buzz
Excerpts from recent Biz Buzz posts:
* PepperJax Grill has filed a building permit for a third location in Lincoln.
According to a $130,000 building permit filed earlier this month, the restaurant will be going into a former Lincoln Federal Bank location at 2511 S. 48th.
The cheesesteak sandwich chain, which used to be based in Omaha and now is based in Kearney, has locations at 27th Street and Pine Lake Road and 27th Street and Cornhusker Highway.
It also had a downtown location that closed more than a year ago.