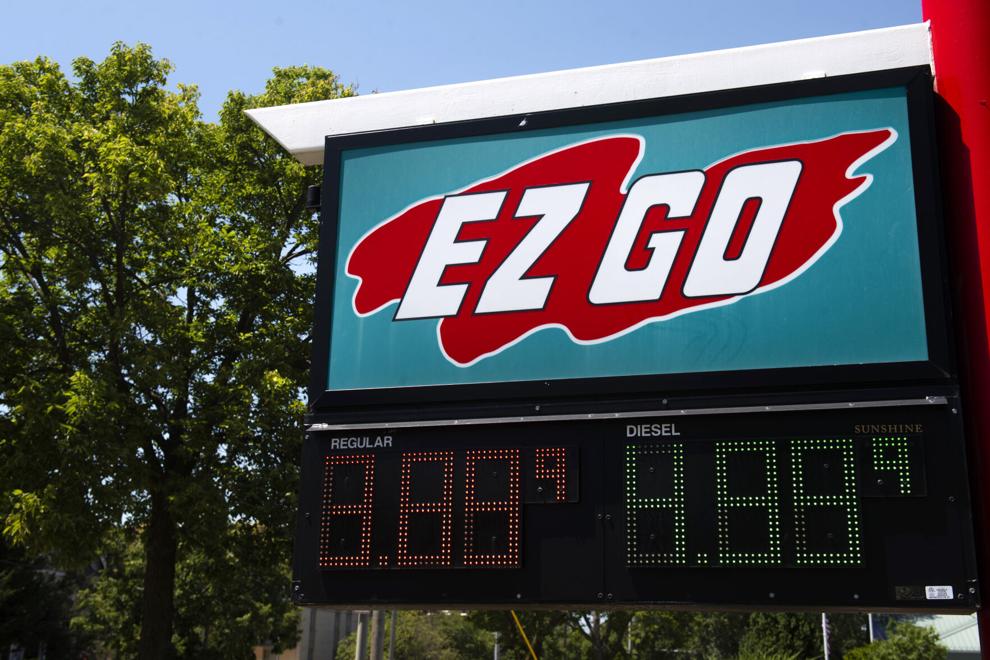 For the first time in nearly three months, the average price of gasoline in Lincoln has dropped below $4 a gallon.
As of Thursday morning, gas in the Capital City cost $3.998 a gallon on average, according to AAA. That's down about 8 cents from a week ago and 71 cents from a month ago.
But it's still nearly $1 more than at this time last year, and the cheapest prices for gas in Lincoln remain well above gas prices available in Omaha.
Local gas prices surged above $4 a gallon in early May, pushing past that mark for the first time in more than 14 years, and they hit an all-time record high of $4.80 a gallon in mid-June, driven by a range of factors including increased demand and a surge in oil prices after Russia invaded Ukraine earlier this year.
According to Gas Buddy, the cheapest gas in Lincoln was available at the membership clubs -- Sam's ($3.64) and Costco ($3.65). In the Omaha area, gas at the same warehouse clubs was $3.07 on Thursday.
The statewide average also has fallen below $4 a gallon, sitting at about $3.97 as of Thursday. According to AAA, Nebraska had the fourth-largest decline in prices among states in the past week, with an average drop of 21 cents.
Prices have declined thanks to a drop in oil prices, a decline in demand for gasoline and fears of a recession.
The decline in demand was somewhat due to people changing their driving habits. In a survey, AAA found that 64% of U.S. adults changed their driving habits or lifestyle since March, with 23% making "major changes."
"We know that most American drivers have made significant changes in their driving habits to cope with high gas prices," Andrew Gross, an AAA spokesperson, said in a news release earlier this week.
However, Gross said that with average prices below $4 at more than half the gas stations in the U.S., it could rekindle demand and lead to prices going back up.
But any surge doesn't seem likely to happen anytime soon. On Wednesday, oil prices hit six-month lows after data from the U.S. Energy Information Administration showed a rise in supply of both crude oil and gasoline. In addition, OPEC said it would raise its oil output by 100,000 barrels per day.
The national gas price average has declined for 51 days in a row, and Patrick De Haan, head of petroleum analysis at GasBuddy, said in a blog post earlier this week that most areas of the U.S. are likely to continue to see a decline in prices, especially if oil prices remain stable or drop further.
7 gas-saving tips that actually work
Get junk out of the trunk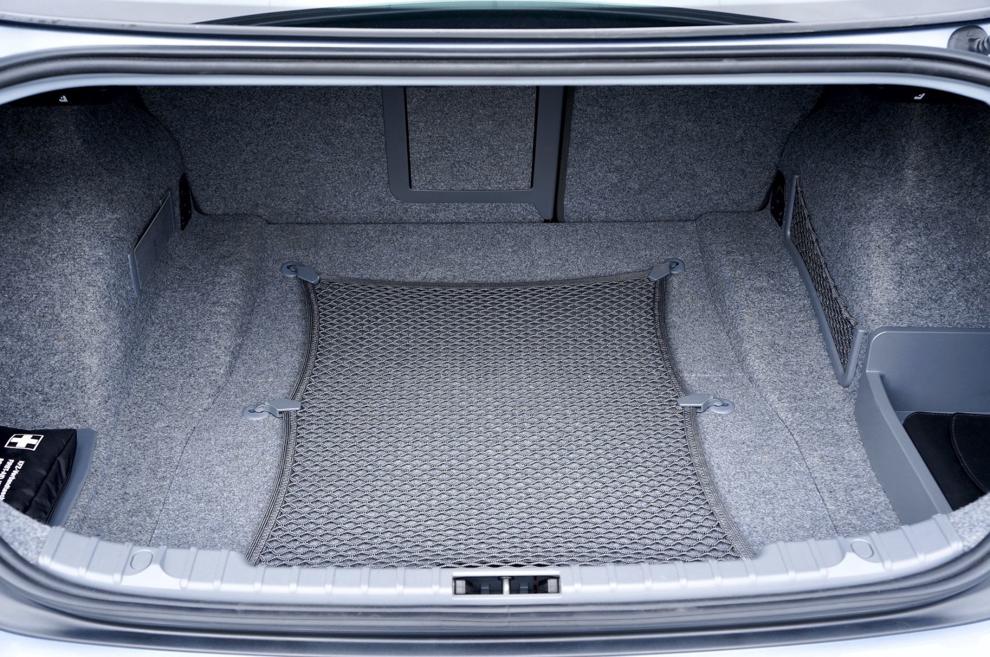 Car engineers spend a lot of time engineering pounds, ounces and grams out of today's cars. Don't undo their efforts (and the gas savings they represent) by leaving anything unnecessary in the luggage compartment. Golf clubs are a common violator, but so is random dead weight like those items slated to go to the second-hand store one of these days. Or, dear lord, a case of individual water bottles for after-workout hydration.
Every time you accelerate, you're using gas to get that stuff up to speed with you. How much more? This depends on your car, but the EPA estimates a 1% reduction per 100 pounds. On a per-gallon cost basis, that's about $0.03, using the EPA baseline figures. Get your stuff in order and you'll save money, too.
Get the rack off the roof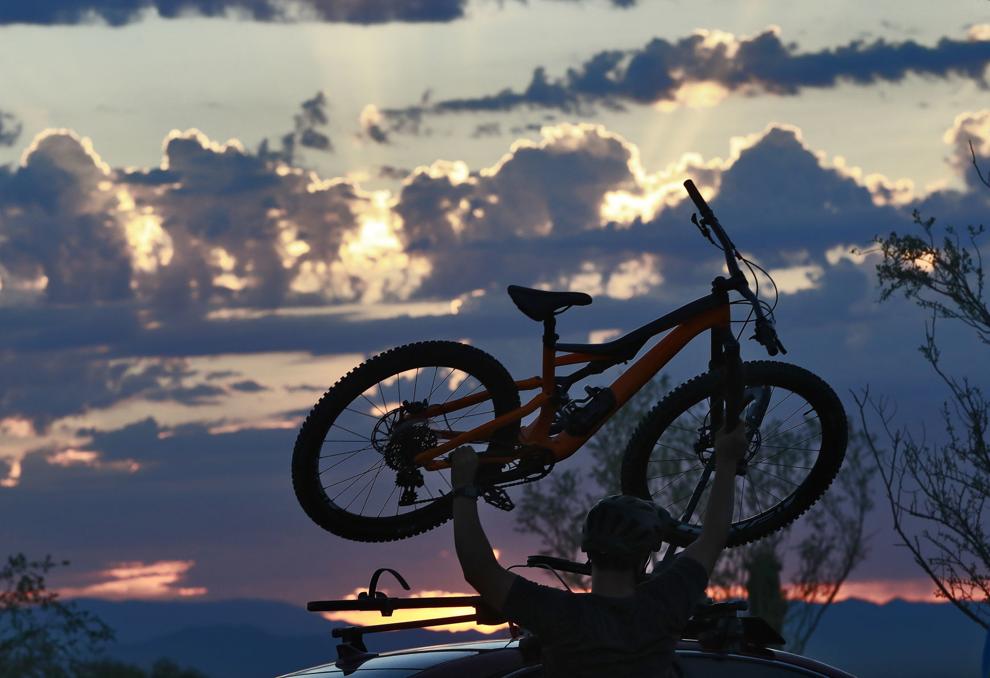 When they're not worrying about the weight of their designs, auto engineers fuss over aerodynamics. Improvements to how your car cuts through the air bear fruit most at high speeds — highway miles. The most common way drivers hurt their aerodynamics, and thus mileage, is by putting items on the roof.
Do you have activities that mandate a lot of equipment? Consider whether you could use a hitch-mounted rack or box instead. Tucked in the slipstream of your car, these have a much smaller mileage penalty. And, finally, if your vehicle came with a factory roof rack that you never use, see if you can remove the crossbars. You'll save a few pounds this way, too.
Combine your trips
Being told to group your errands sounds a bit like a nag, much like the admonition not to use the trunk as a storage locker. Still, we will repeat the reasons why planning ahead can save gas:
If grouping trips means fewer miles driven, well, that's obvious.
But even if you have to go in multiple directions, all non-electric cars use more fuel when the engine is cold. So the fewer times you to bring the engine up to temperature, the better. Cold starts aren't good for your car (or the environment, for that matter).
Shut that puppy off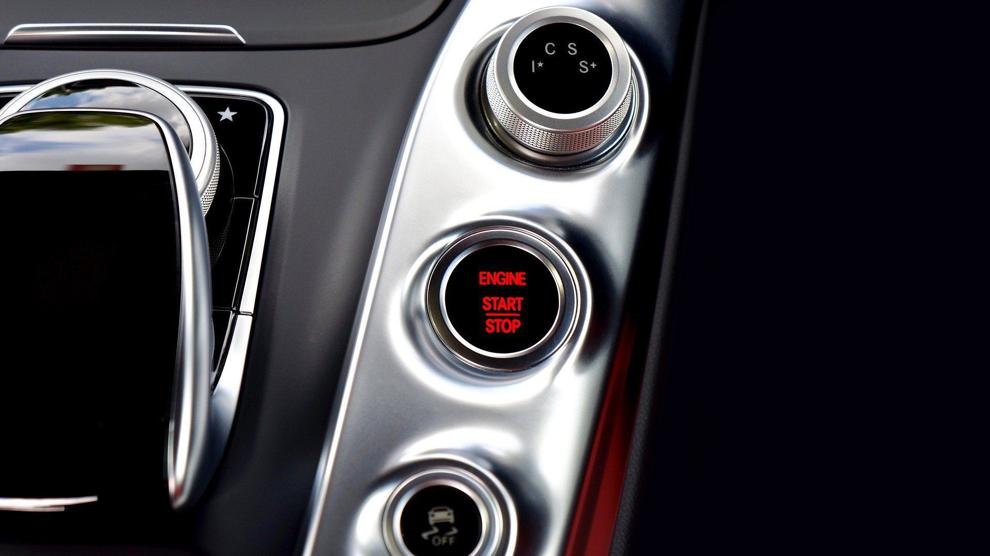 Americans continue to wildly overestimate how much fuel it takes to start an engine versus to keep it running. The reality is, once you're stopped, your car is wasting fuel after about 7-10 seconds of idling. That's why newer cars have a feature that shuts the engine off during stops when the brake is applied. The car's still on, but the engine isn't. Push the accelerator pedal and the engine snaps back on — off you go. Some people find this maddening, but the gas savings is real. If you want to maximize mileage, don't disable the auto on-off feature.
Check apps and join clubs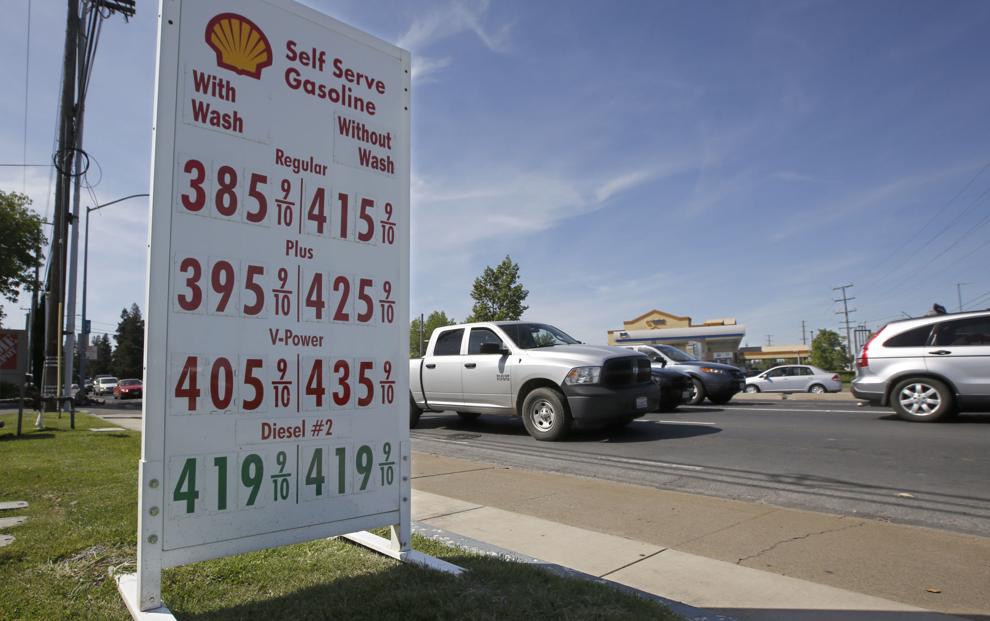 Finding the cheapest fuel was once sport for me. But phone apps like GasBuddy, Gas Guru and Fuelzee make it almost too easy to find the best gas deals. Since you can use them to screen for brands, you can also make sure you're getting good quality fuel, which, in the long run, matters to the health of your car.
Joining a membership club like Costco or Sam's Club could also pay off. Figuring how quickly you'll recoup your membership cost with the per-gallon savings on their discounted fuel is pretty easy math.
Don't rely on the tire light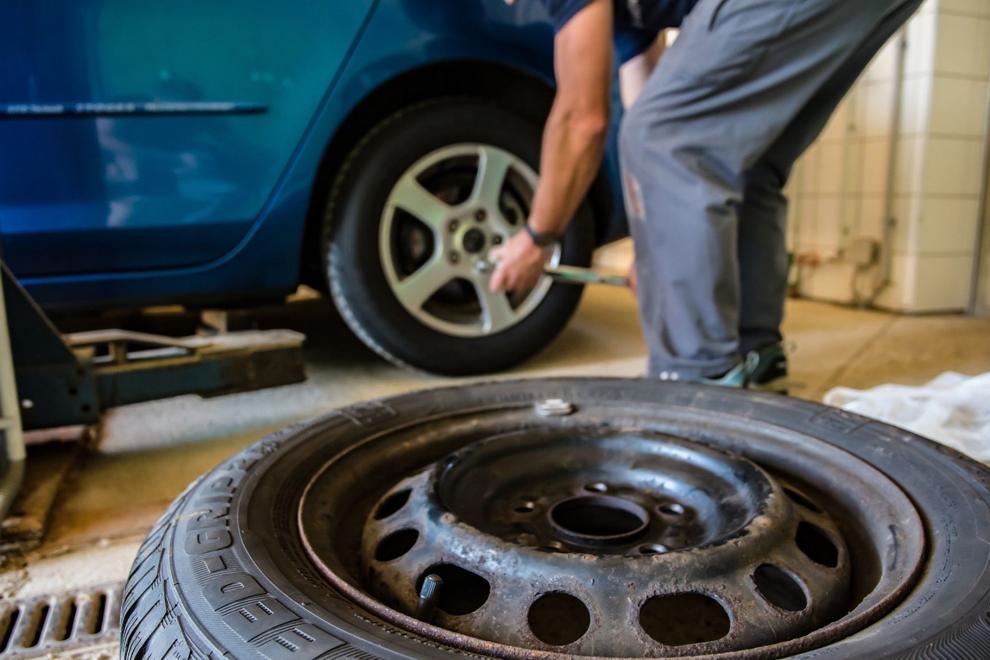 All cars built since 2007 have tire-pressure monitoring systems. The hitch is this: The system might not alert you until a tire is 25% lower than the recommended pressure. And if you wait for that, you're wasting money, as underinflated tires reduce your gas mileage by roughly 0.2% per pound that they're low. That might not sound like much, but try this math: If your recommended inflation pressure is 40 psi, and you're 25% low on air, that's a 2% hit to your gas mileage. Plus, underinflated tires wear more quickly and unevenly, reducing your tire life.
Drive slowly wisely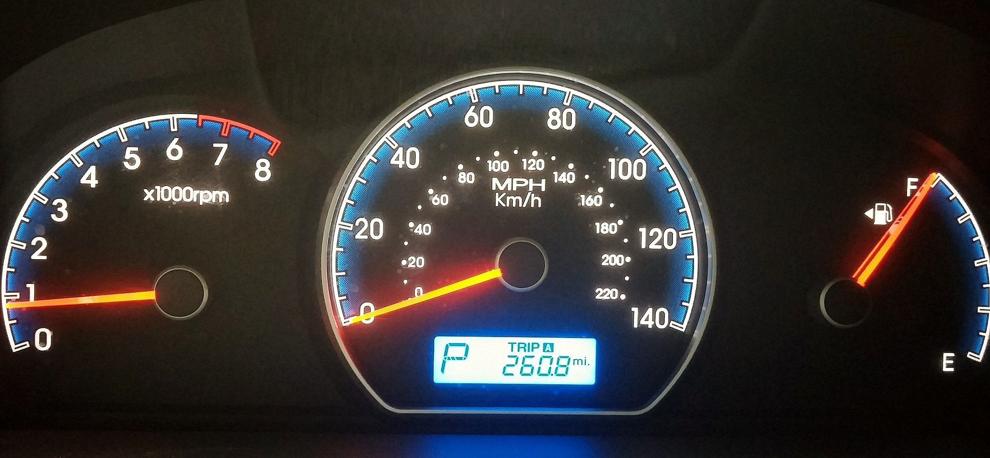 No list of gas-saving tips would be complete without the admonition to slow down. There's no getting around the fact that lower speeds require less fuel, most because aerodynamic resistance increases with the square of speed.
That's the lecture. But driving to save fuel doesn't have to be a dull crawl in the slow lane. Try thinking of it this way: brakes turn your money into heat, so can you avoid using them?
This isn't meant to encourage dangerous behavior like not stopping for stop signs or the like. Rather, anticipate, anticipate, anticipate. Look down the road farther, and coast down when you know that traffic signal's going to change to red. While hybrid and electric vehicles are best equipped to take advantage of this style (through regenerative braking), many conventional gas cars now engage power-sapping accessories like the alternator during coast-down to maximize fuel efficiency.
As for accelerating, if you know you're going to be holding a higher speed for a while, like when you're merging onto a highway, go ahead and shove the gas as hard as you need. Not only is slow acceleration in this situation potentially dangerous, it doesn't actually save fuel.