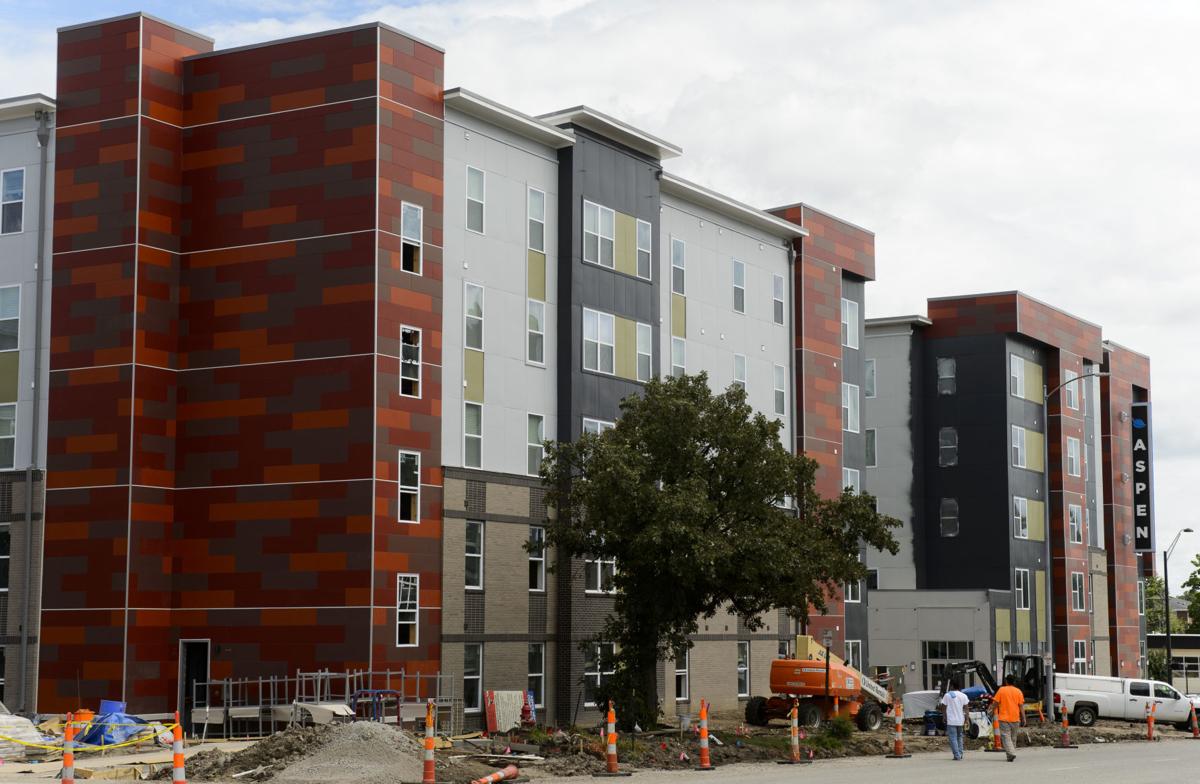 A company that sold a student-oriented apartment complex in Lincoln several years ago has re-entered the market with a bang.
GMH Capital Partners announced earlier this week that it partnered with AGC Capital Partners, a London-based asset management firm, to purchase Aspen Lincoln, a 182-unit, 632-bed student housing development that's spread out over three buildings just south of the University of Nebraska-Lincoln Campus. The complex also includes a seven-story parking garage.
GMH did not disclose the price it paid, but according to filings with the Register of Deeds Office, the purchase price was $48,350,000, making it one of the largest -- if not the largest -- sales of a residential property in Lincoln's history.
You have free articles remaining.
"Aspen Lincoln marks yet another upscale addition to our existing ultra-core student housing portfolio," Gary M. Holloway Jr., president of GMH Capital Partners, said in a news release. "As a company that is both passionate and committed to maximizing property performance and creating quality living experiences for all of our residents, we are excited to re-enter the Nebraska market, where we once had a very large student housing presence, to further enhance Aspen Lincoln and add value for existing and new student residents."
GMH bought The View at 301 W. Charleston St. in 2005 as part of a portfolio that included  properties in two other states. It sold the 156-unit complex in 2008.
Aspen Lincoln opened in August 2016, the last of a wave of student-oriented apartment complexes that opened in and around downtown. The $45 million project received about $7 million in tax-increment funding from the city.
Aspen Heights Partners, which built Aspen Lincoln and sold it to GMH, owns another property in Lincoln, Stadium Walk Apartments at 1341 N. Ninth St.
GMH said in its news release that it plans to rename the Aspen complex Academy Lincoln.