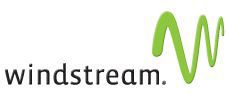 Windstream has announced broadband investments in two Southeast Nebraska communities.
The telecommunications company said 1,100 homes and businesses in Hickman now have access to fixed wireless services to increase internet speeds and another 520 in Friend now have access to the company's 1-gigabit internet service.
"Fast, reliable broadband is central to the economic development of the communities we serve, and we are proud to make this investment," said Jeff Small, president of the company's consumer and small and midsize business segment.
Windstream said the projects are part of a multi-year investment program to deploy fiber and fiber-like services to communities across its network.
Customers can call 855-804-6925 to find out if they are eligible for a speed upgrade.
Earlier this month, Windstream announced it had added 1-gigabit internet service to about 300 homes and businesses in Elmwood.