Will Scott was all-in on Pinnacle Bank Arena and was willing to take a leap of faith that an entertainment district built near the arena would succeed.
WRK LLC, which Scott and his brother, Robert, own, was one of the principal developers, along with Chief Industries of Grand Island, of the Railyard district, a development filled with bars and restaurants south of the arena.
Scott said the area developed seamlessly out of what he jokingly said was once the "armpit of the city" — a rail yard and industrial area full of contaminated soil.
"I'm really proud of how this has all shaken out," he said.
Ryan Funke, one of the owners of Gate 25, a bar that was one of the first Railyard tenants, said it's "pretty awesome to have the arena and Railyard."
Five years ago, when Pinnacle Bank Arena opened its doors for the first time, the area around it was still mostly a blank slate. The Railyard partially opened at about the same time — with Gate 25 as one of three tenants — as did an apartment building directly across from the arena called Canopy Lofts. A Hyatt Place hotel and a condo development called Hobson Place opened the following spring.
However, it didn't take long for further development to spring up.
Before the arena even opened, Olsson announced plans for a new headquarters a couple of blocks south of the arena at Sixth and P streets. That building opened in the summer of 2014, and the company announced plans earlier this year for a second building next door.
Hudl opened up its new state-of-the-art corporate headquarters building last December at Sixth and Q streets.
Farther south, Lincoln finally got its downtown grocery store, as Canopy Street Market opened at the end of August, part of a larger development that includes apartments.
Scott said the fact that all that has developed in just five years is "nuts."
"I thought we were looking at 15 to 20 years," he said. "It's happened a lot quicker."
Instead of looking into the future, Lincoln Chamber of Commerce President Wendy Birdsall likes to look back a few years — about eight to be exact.
Birdsall said 2010, the year when voters approved construction of the arena, was "the year Lincoln emerged from its shell."
"It just kind of changed Lincoln forever," she said.
Birdsall is fond of saying that while the arena was a home run, the development around it that has ensued, "has really been a grand slam."
Not only has the arena led to new development in the areas around it, but it also has sparked development elsewhere. New hotels and restaurants have cropped up in the Haymarket, and other developments — large and small — are in various stages of building or development around downtown.
Would most of that development have occurred without the arena?
"Absolutely not," Birdsall said.
In addition to the direct economic effects it's brought — money spent on buildings, increased taxes, money spent at restaurants — the arena has also had intangible effects.
One of the big ones has been in attracting workers to Lincoln.
People today are "looking for a place to live first and work second," Birdsall said, and the arena and Railyard have played a big role in helping companies such as Hudl attract and keep workers.
Much of the talk about tech companies in Lincoln centers around Hudl, a sports video-software company, because of its success.
But Mayor Chris Beutler pointed out that the arena and surrounding development have helped play a role in making the Haymarket and West Haymarket area a technology hub that is home to dozens of local startups, as well as local offices of regional and national tech companies.
"The resulting development around the arena gave life to new, cutting-edge startups and technology companies that created new opportunities for our UNL graduates," Beutler said in an email. "This new tech hub in the West Haymarket now nurtures the young entrepreneurs who are helping Lincoln thrive and grow."
And because of the development that resulted thanks to the arena, including urban apartments and a grocery store, young people from Lincoln and elsewhere in Nebraska are choosing to stay here rather than move to a bigger city.
"The Pinnacle Bank Arena was a seismic event that altered Lincoln's history and made us a city that could compete on a national and even, international level," he said.
Major arena milestones
Dec. 15, 2004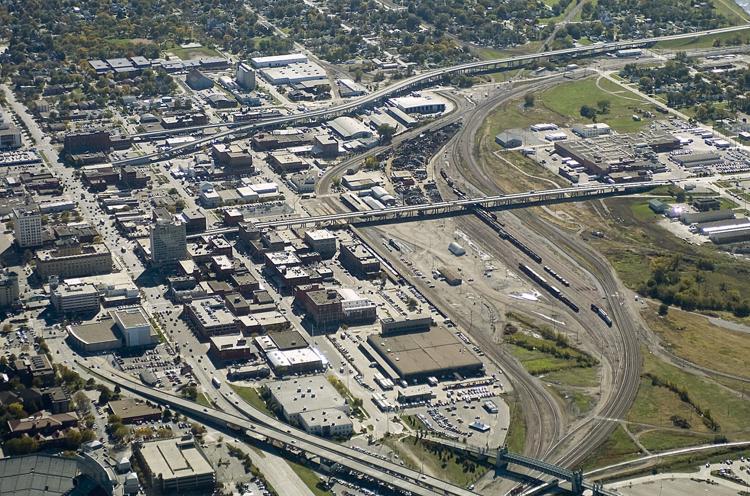 The city releases the Convention, Sports and Leisure study to the public, identifying a spot adjacent to Lincoln's main post office as its preferred site among five for a 12,000-seat arena that's estimated to cost $50 million.
The economic downturn put plans on hold for a couple years before the topic re-emerged, albeit in a much larger form.
Jan. 9, 2008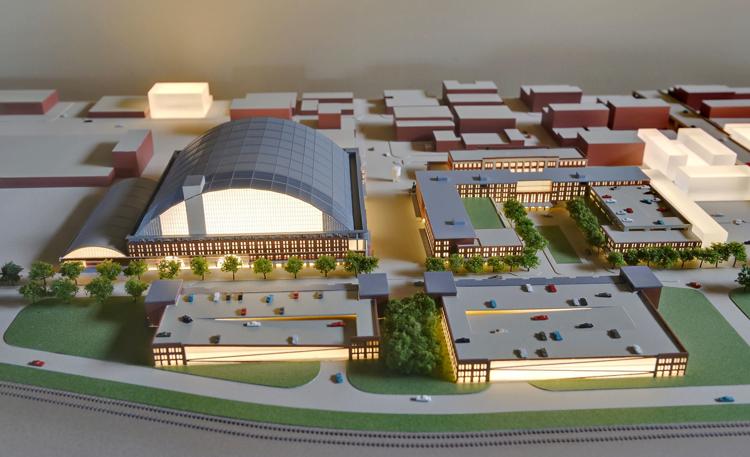 The arena committee announced its choice for a potential arena would indeed be in the West Haymarket. Both the Vision 2015 group and University of Nebraska-Lincoln leaders involved in the project supported the decision.
Shortly thereafter, Mayor Chris Beutler promised to take an initiative to Lincoln voters to determine if they wanted to pay for a facility — forecast to cost between $200 million and $300 million — that would rival what was then known as Qwest Center Omaha and replace Pershing Auditorium.
Feb. 9, 2010

Though Beutler had originally indicated voters would have their say on a potential new arena during municipal elections in the spring of 2009, it took until 2010 for the Lincoln City Council to agree to put a portion of the financing up for a public vote.
Following a parade of testimony — most of which was in support — the council voted to put a $25 million funding question on the 2010 primary ballot. At the same meeting, council members approved plans to include UNL in the joint public agency that would help finance the arena and for the Husker men's and women's basketball teams to play in the city-owned arena.
May 11, 2010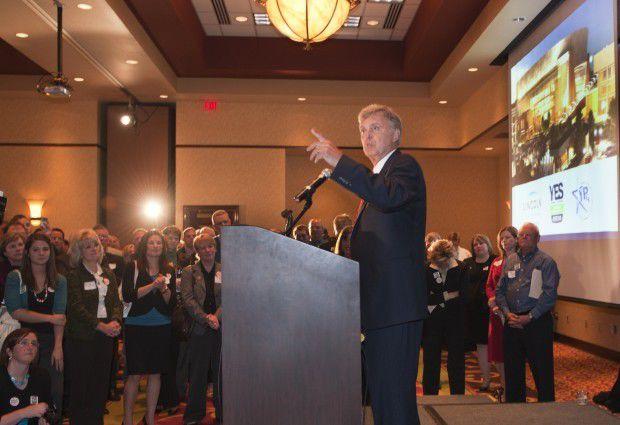 By a 56-44 margin, Lincoln voters approved a $25 million general obligation bond — the public portion of the financing, to go along with $319 million in bonds issued by the JPA to build a 16,000-seat arena in the West Haymarket area in what was the largest public works project in the city's history, at a total cost of $344 million.
With its passage came two taxes to help pay for the arena construction and maintenance — 2 percent surcharges on restaurant and bar sales and 4 percent taxes on hotel rooms and car rentals — and plans to build an entertainment district across the street that later became known as the Railyard.
Nov. 16, 2010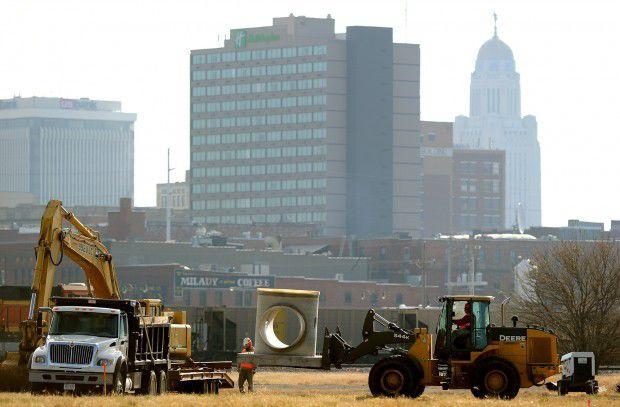 Lincoln's downtown footprint shifts, as construction equipment begins work on the West Haymarket arena site. The former site of railroad tracks began its transformation from a blighted area into a crown jewel of the city center.
For nearly three years, it underwent the metamorphosis that converted a remnant of the heavy industry that once abutted downtown Lincoln to the west to an arena with rounded edges and distinctive silver paneling around its upper levels.
Dec. 6, 2011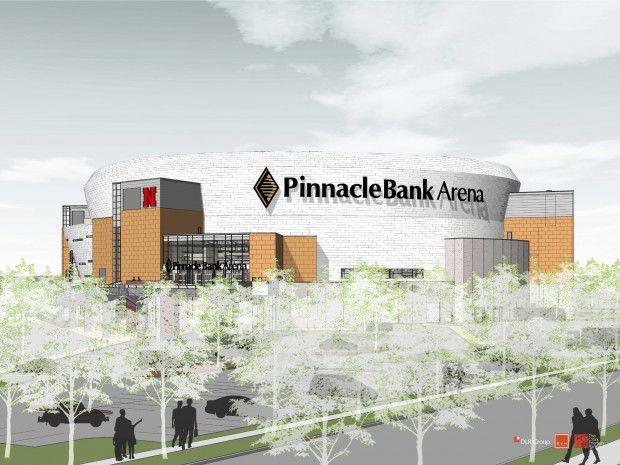 Beutler announces the West Haymarket arena will be named Pinnacle Bank Arena. The agreement calls for the bank to pay $11.25 million for the naming rights for 25 years, with the option to renew.
"We're happy with the name," said arena coordinator and former City Councilman Dan Marvin that day. "We think it reflects the direction that Lincoln is going."
Sept. 13, 2013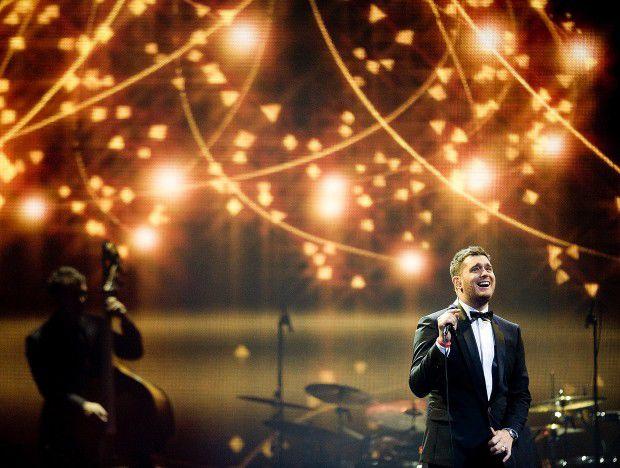 Michael Bublé opened Pinnacle Bank Arena on Friday the 13th, with a rousing show for a sold-out crowd. The concert featured plenty of his own numbers, in addition to songs by Frank Sinatra, the Beatles, Jackson 5, Daft Punk, Van Morrison and Nat King Cole.
He was the first of many performers in the building to pay homage to the Huskers, revealing a No. 13 jersey beneath his tuxedo during the concert.
"I feel honored you chose me to open this up," he told the inaugural crowd.
Dec. 1, 2013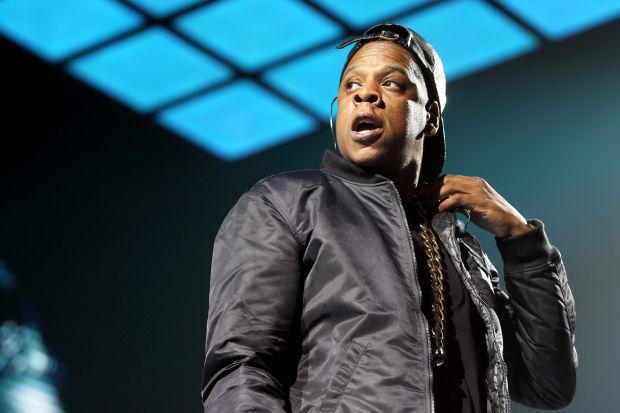 An hour into rapper Jay Z's concert, the power went out — the first mishap in Pinnacle Bank Arena's short existence.
For 40 minutes, the high-energy show ground to a halt until the lights shined once again. He returned to the stage — wearing a No. 93 Blackshirts jersey — for what the Journal Star's review called at the time "the liveliest Pinnacle Bank Arena show yet."
"We turned up too loud in Nebraska," Jay Z told the crowd. "We broke the (expletive) building. I appreciate every one of you in the building that stayed and rocked with me."
March 9, 2014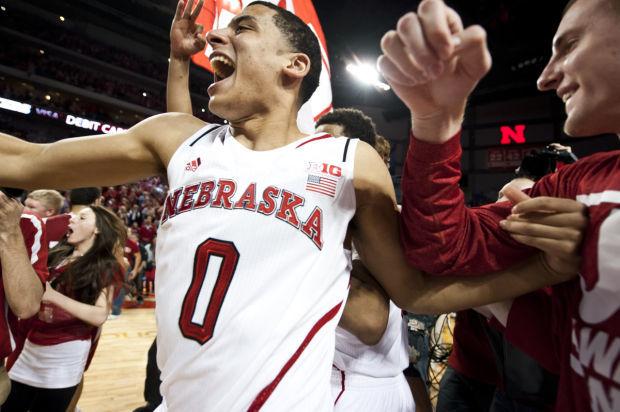 Nearly five years later, the three-word name still elicits fond memories from Nebrasketball fans: No-Sit Sunday.
Before an electric record crowd of 15,998, the Husker men's basketball team upset No. 9 Wisconsin 77-68 en route to an at-large NCAA tournament berth, the team's first — and only — since 1999. No event at the facility, before or after, can claim larger attendance.
March 31, 2014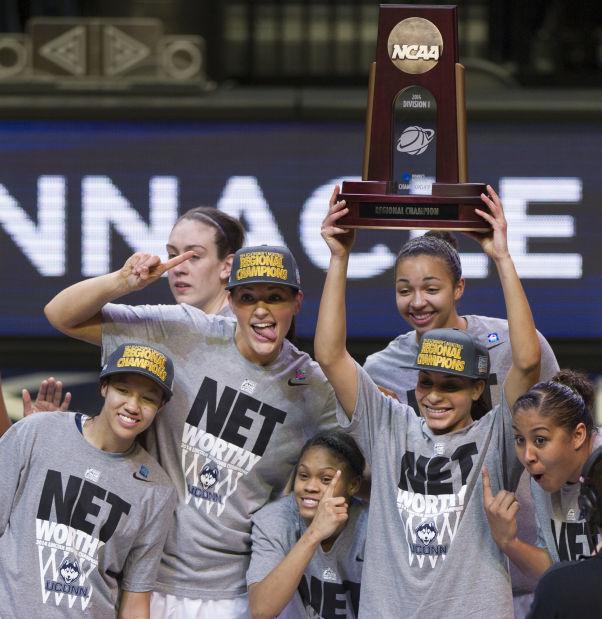 Though the Nebraska women's basketball team was upset one game shy of playing on its home floor in the Lincoln Regional, the Sweet 16 round went on. Eventual national champion UConn emerged from the four-team field over BYU, Texas A&M and DePaul.
"All we heard before we came here was how amazing the facilities and the people were," Huskies coach Geno Auriemma told the crowd after cutting down the nets. "If I have anything to do with it, we'll be back."
He was a man of his word. UConn returned to Lincoln on Dec. 21, 2016, and secured an 84-41 victory over the Huskers.
Jan. 17, 2015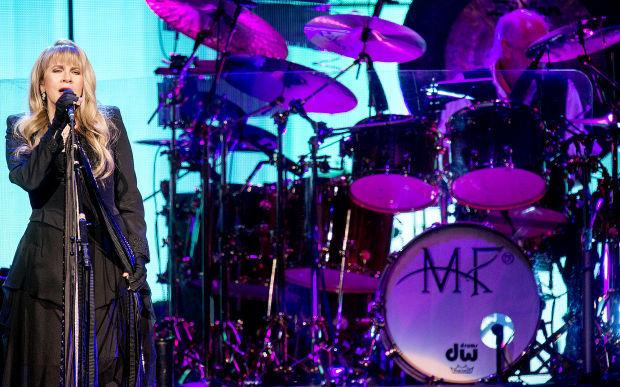 In more than four decades of touring, Fleetwood Mac encountered a first in Lincoln.
The iconic rockers were unable to finish the show after founder and drummer Mick Fleetwood fell ill during the concert. After he went backstage to throw up, the band played two more songs, abruptly ending the show at 90 minutes — nearly an hour shorter than it had been running elsewhere.
Singer Stevie Nicks had promised a show and a half on the band's return to Lincoln, which came last month. This time, Fleetwood completed a full 24 songs and 2½ hours of music.
May 21, 2015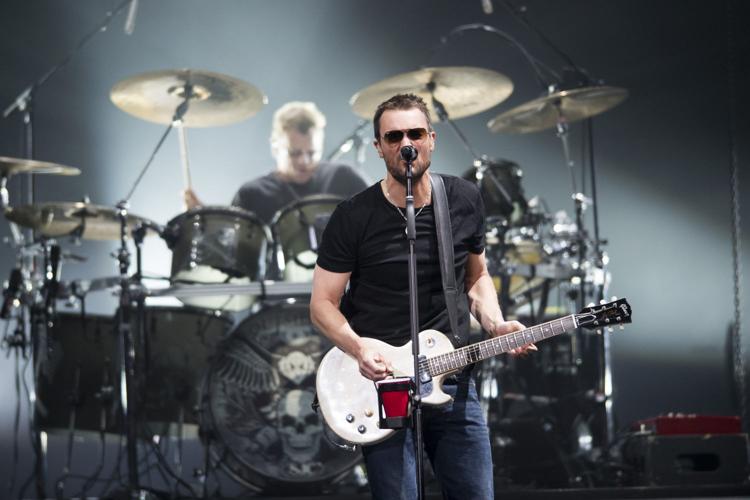 The largest crowd ever to see a concert at Pinnacle Bank Arena, eclipsing the previous record set in 2013 by Elton John, rocked out to 28 songs by Eric Church.
According to Church's website, the concert drew 15,823 people — making it the most attended event in arena history that wasn't a Husker men's basketball game. The country star entertained the packed house for 2 hours and 15 minutes, acknowledging early in the show that they were making history together.
"We're in a place that has been very, very good to me," he told the audience. "Tonight, you have broken a record. There have never been more people in this arena than there are tonight. That means we're going to be here for a long time and play a lot of songs."
Church later opened his 2017 "Holdin' My Own" tour in Lincoln, noting that the attendance and energy were major reasons for that decision.
March 24, 2018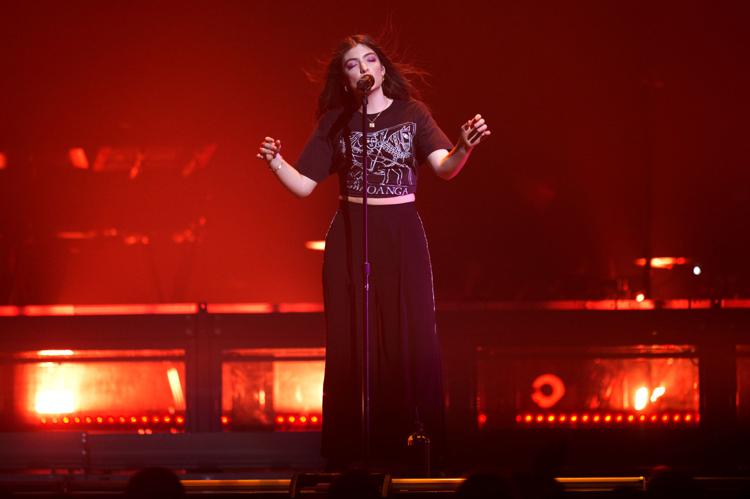 The show went on for Lorde — but it wasn't without a close call.
The singer from New Zealand asked her fans on social media if she should go ahead with her Lincoln show if the full stage performance — one she'd designed herself and considered an integral part of her live performance — was unable to arrive in time for the concert. A snowstorm and a wreck elsewhere stranded one of her equipment trucks en route to Pinnacle Bank Arena.
More than 100 people encouraged her to take the stage regardless. In the end, the momentary panic was for naught, as the truck arrived 45 minutes before the doors opened, and the lighting in it was installed during an intermission between the opener, Run the Jewels, and the headliner.
Sept. 6, 2018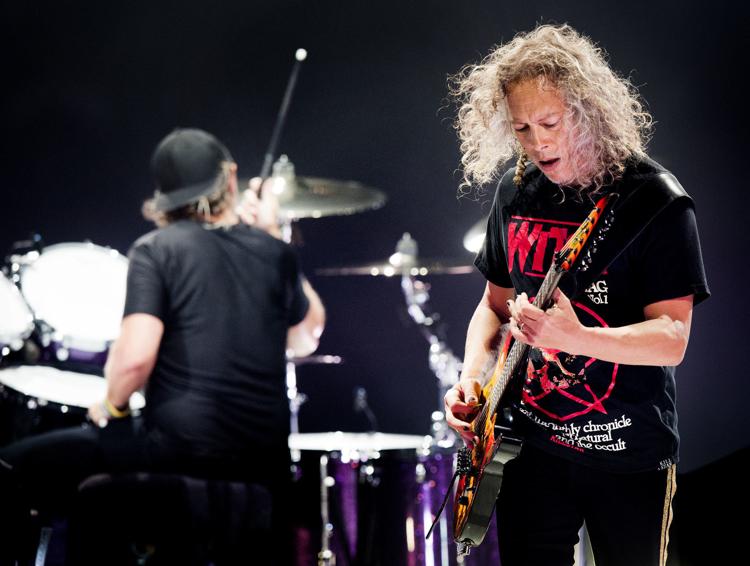 Metallica didn't set the record for largest crowd in what was the closest thing to a fifth-anniversary concert, but it was the largest show in arena history in terms of weight.
The hard rockers hung 100 tons of audio and visual equipment from the rafters in their first-ever appearance in Lincoln. Few venues could withstand the stress of supporting that much weight, but Pinnacle Bank Arena was built with such A-list displays in mind.