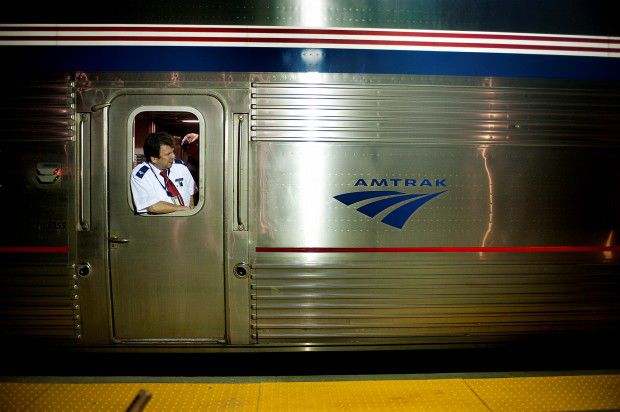 Amtrak wants to move half of its Denver train crew to Lincoln in a move it says will save it almost $1 million.
Amtrak spokesman Marc Magliari said the passenger railroad company plans to move 21 of its 42 Denver-based conductors and engineers to Lincoln.
The process would begin Feb. 1 and take about 90 days for the train crews to fully qualify on the new route.
Magliari said because of work rules and the way train schedules work, having the crews based in Lincoln would save Amtrak close to $1 million. He declined to elaborate further.
Lincoln is on Amtrak's California Zephyr line. According to the most recent schedule posted on its website, the eastbound train leaves Denver around 7 p.m. and gets to Lincoln a little after 3 a.m. The westbound train leaves Lincoln about 12:15 a.m. and gets to Denver about 7:15 a.m.
Magliari said the change will not affect the train schedules.
Amtrak currently has 23 employees in Nebraska, working in either Lincoln or Omaha, so the move would nearly double its workforce here.
The company last year moved the crew-change point for conductors and assistant conductors from Omaha to Lincoln, a move that it said increased efficiency and reduced costs.
All affected Denver-based employees are being offered the opportunity to transfer. Those who choose not to can use seniority rights to transfer elsewhere if they wish. If not all the Denver-based employees choose to transfer, Magliari said the jobs would be opened up to other Amtrak employees.