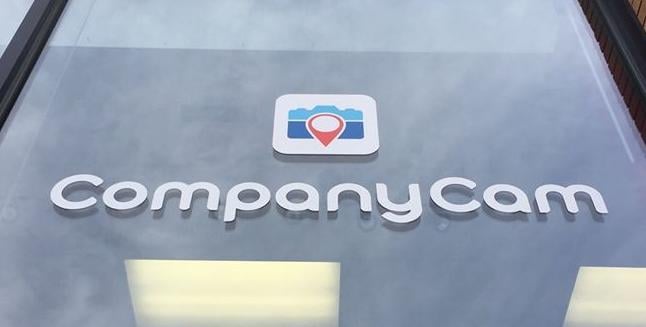 It's been a big year so far for Lincoln construction tech firm CompanyCam.
The company, which offers a photo app that helps contractors monitor and manage projects, announced in June that it received a $6 million venture capital investment.
And on Wednesday, CompanyCam landed at No. 273 on Inc. magazine's 2020 Inc. 5000 list of the fastest-growing private companies, making it the highest-ranking Lincoln company and second-highest in the state.
"I'm so excited and proud of our team. It's a huge honor to be included in the Inc. 5000 list, and to break the top 300 is no small feat - of course, beating Paul Jarrett and Bulu only makes it sweeter," Luke Hansen, founder and CEO, said in a statement. "The whole team at CompanyCam is excited for what's next."
The company has seen three-year revenue growth of 1,638%. That's phenomenal, but it pales in comparison to growth at the state's fastest-growing company.
City Ventures, an Omaha-based real estate development firm that's building an apartment complex at 48th Street and Leighton Avenue, has seen its revenue grow 4,630% over the past three years. That got it a ranking of 71st, up from 207 last year, when it also was the state's fastest-growing company.
No other Lincoln firms made the top 1,000. The next-highest was CapStone Technologies, a company that makes robots for mail-handling operations, which came in at 1,038. It was CapStone's third year in a row making the list.
Two other Lincoln companies on the list were making their fourth-straight appearances: e-commerce company Bulu at 2,365 and Berry Law at 3,069.
Cybersecurity firm Infogressive made its fourth overall appearance on the list and second straight at 3,272. It will be Infogressive's last appearance, however, as it announced last month that it was merging with Chicago-based Ascend Technologies.
The two other Lincoln companies that made this year's list were both first-timers. Information technology company DataVizion came in at 3,553, and NL Enterprises, which makes natural pet food and snacks, ranked 3,836.
The number of Lincoln companies that made the list was the same as last year. There were 25 Nebraska companies overall, two fewer than last year.
To see the full list of companies, go to Inc.com.