If David Haring could have a 2020 anywhere close to 2019, he'd be a happy man.
Labor groups argue that conductors provide a crucial safety backup in the cab as a second set of eyes.
The League of American Bicyclists has recognized 11 Lincoln businesses or organizations as being bicycle friendly.
The site will become a store called Haymarket Mercantile that will carry some higher-end items and more "touristy" things that will complement…
OMAHA — A new survey of bankers suggests the economy is growing in rural parts of 10 Plains and Western states.
Nebraskans did a better job of keeping their guns out of their luggage than the rest of the nation did in 2019.
The former Misty's location in Williamsburg Village will be getting a new tenant.
Lotus House of Yoga plans to open its newest studio this week.
Pier 1, which earlier this month announced plans to close nearly half of its stores, is closing the one at SouthPointe Pavilions at 27th Stree…
See the new developments in Lincoln with renderings of planned construction, photos of construction in the past year and recently opened businesses. 
The median home price in Lancaster County from January-November was $180,000, a report shows, while the average monthly rent for a three-bedro…
The new location, at 3845 Village Drive, is a replacement for the Buffalo Wings & Rings in The Railyard entertainment district that closed…
Most home values in Lancaster County will remain unchanged this year, but the county assessor will be revaluing some commercial land to match …
Plans call for a 120,000-square-foot building near 40th Street and Rokeby Road.
Lincoln Benefit Life has had a roller coaster past few years after decades of stability. Now a Chicago-based company has taken ownership.
Chateau Development, which owns several apartment complexes in Lincoln, wants to build what it believes would be its "flagship complex," attor…
If you're looking for a temporary job that pays fairly well, the U.S. Census Bureau is looking for you.
A medical-device company spun off from research done at the University of Nebraska announced it had received $20 million in a second round of …
The cost of the project has been estimated at about $43 million, qualifying it for more than $5 million in TIF.
Werner Enterprises has announced plans for a yearlong pilot program using an electric semi truck.

Tabitha Health Care Services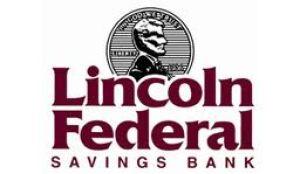 Lincoln Federal Savings Bank
Nebraska's leading economic indicator rose during November, according to the most recent report from the University of Nebraska-Lincoln.
The founder of a local manufacturing company is one of three people who will be inducted into the Nebraska Business Hall of Fame later this month.
Nebraska has been recognized as one of the top states in which to start and build a technology business.
Under the proposed changes, property owners could rent out part or all of their primary residence for up to 30 days at a time by obtaining a l…
FORT WORTH, Texas (AP) — Pier 1 Imports is closing nearly half its 942 stores as it struggles to draw consumers and compete online.
Pioneer Heart CEO Thomas Burnell said the decision was disappointing, especially considering the "long-standing working relationship between t…
Financing challenges led the West Haymarket Housing Development Corp. to bow out of the venture planned adjacent to a new city park.