Two personal services providers will open next month at the mall.
Oracle Aviation of Omaha plans to partner with Morningside University to establish a fully-accredited aviation program, which will offer a bac…
Lincoln's Best Places to Work, now in its ninth year, honors Lincoln companies based on their corporate culture. The awards are sponsored by W…
By moving the walk-up ice cream shop within view of the stadium, Zesto hopes to recreate the prominence it had for decades when the College Wo…
The Omaha ice cream mainstay now has a prime location for the College World Series.
The top three companies from each of the four categories were honored Thursday night at Haymarket Park before a Lincoln Saltdogs game. 
His hand-cut firepits feature intricate silhouettes of wildlife and farm scenery. For propane firepits, Shawn Racicky has even created pits wi…
Asked what it was like moving back, Diane replied: "I was very surprised at the international diversity of the population. My Dad has always h…
From 2014 to 2018, ProPublica said, Warren Buffett saw his wealth rise by $24.3 billion on paper. But he only had $125 million in income, on w…
The city is pursuing 144 criminal cases against 14 businesses — including Madsen's, The Night Before and Grata. All parties have agreed to con…
Wireless carrier Sprint has been fined $50,000 by the Nebraska Public Service Commission after overcharging Omaha customers over a six-year period.
Although personal loans are still a big part of the business, the pawn shop is bringing in a diverse customer base by selling high-end items.
The 128-unit project would be built on the block bounded by P, Q, 22nd and 23rd streets.
A study used expenditure data from the U.S. Bureau of Labor Statistics to estimate what residents of each state pay in taxes -- income, sales,…
Special Scoops Ice Cream Parlor in Hastings will look to expand its operational footprint by going mobile after it changed its business design…
In a relatively short span of time this year, Bernabe Mendoza went from having little experience making horchata to struggling to keep up with…
The Diocese of Lincoln is taking sealed bids for a 75.5-acre parcel near U.S. 77 and Wilderness Park.
A new $43.5 million building, nine stories tall, is aimed at bringing more retail, apartments and parking to Omaha's Blackstone District.
Monolith Materials announces another round of investment as it works toward building a second plant near Hallam.
Omaha-based Immanuel Communities plans to buy the Grand Lodge at the Preserve in Lincoln.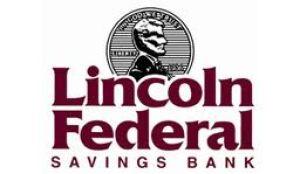 Lincoln Federal Savings Bank

Tabitha Health Care Services
Platte River Outdoors carries fishing poles, tackle and fishing accessories. They also send customers locked and loaded with guns, ammo and re…
The Nebraska Horsemen's Benevolent and Protective Association has filed a building permit for alterations at the Lincoln Race Course, but it s…
Class Intercom has hired a former administrator from Seward High School.
Wichita, Kansas-based Flint Hills is a subsidiary of Koch Industries, and the transaction includes the subsidiary's entire biofuels portfolio.
Janis Wilcoxen, the restaurant's owner, said all obstacles have been cleared in Lee's bid to reopen, which was stalled last week by Lincoln's …
Check out people in our community who have moved up in their fields in recent months.
People involved in the Chamber of Commerce and Empowerment Network's efforts, and some observers, say the things happening in Omaha's corporat…