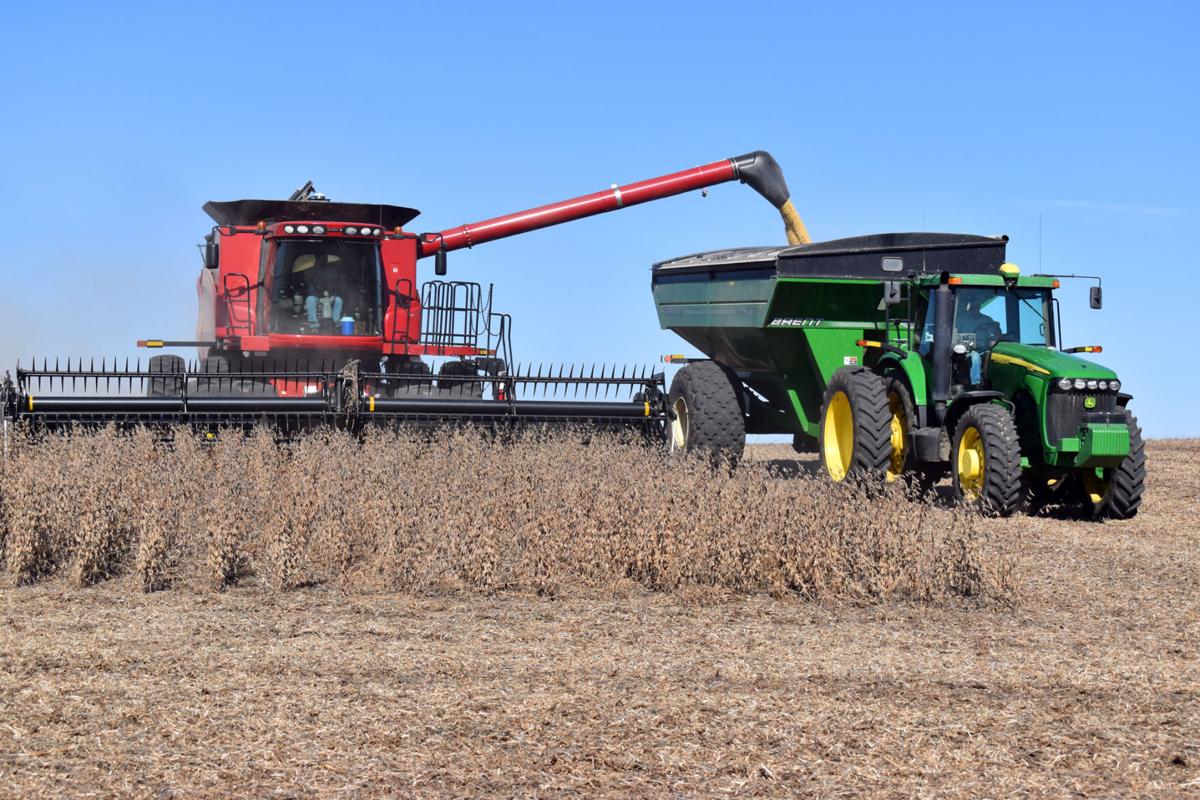 Nebraska agricultural exports declined by $200 million in 2017, according to a Nebraska Farm Bureau report released Thursday.
The report, "Nebraska Agriculture and International Trade," shows that just talking about tariffs can have negative effects on agriculture, Farm Bureau officials said during a conference call.
Jay Rempe, Nebraska Farm Bureau senior economist and author of the report, pointed out that retaliatory tariffs by China against U.S. agricultural products didn't occur until May 2018, after President Donald Trump imposed steel and aluminum tariffs. But Trump started threatening tariffs in January 2017, and that caused a decline in soybean and other commodity prices.
Nebraska's decline in exports in 2017 was due entirely to declines in corn and soybeans, combined exports of which dropped $270 million in 2017.
You have free articles remaining.
"It's no coincidence those declines coincide with U.S. tariff threats made against some of our largest trading partners like China, Mexico and Canada," Rempe said, noting that China is the largest consumer of Nebraska soybeans, Mexico is the largest buyer of Nebraska corn and Canada is Nebraska's top overall agriculture export market. "The tariff threats clearly impacted those markets for Nebraska agriculture commodities."
On the flip side, beef and pork exports both increased in 2017, largely because export markets for those products were not affected by tariff talk, Rempe said.
Nebraska Farm Bureau President Steve Nelson said the effects of tariffs, combined with the years-long downturn in agriculture and the damage done to Nebraska farms and ranches from blizzards and flooding in March, "certainly put us in a position where a win on trade could be extremely important."
A separate report released Thursday by the Federal Reserve Bank of Kansas City shows that agricultural credit conditions continue to deteriorate in the seven states served by the bank.
In fact, some of the worst conditions were in Nebraska, which had the second-biggest year-over-year drop in farm income, the largest drop in capital spending, the biggest drop in farmland values and the largest percentage of ag producers struggling to produce enough cash flow to service their debt.
Rempe said that if trade disputes are not resolved soon between the U.S. and China, Mexico and other countries, "It will continue to put new pressure on our ag community."