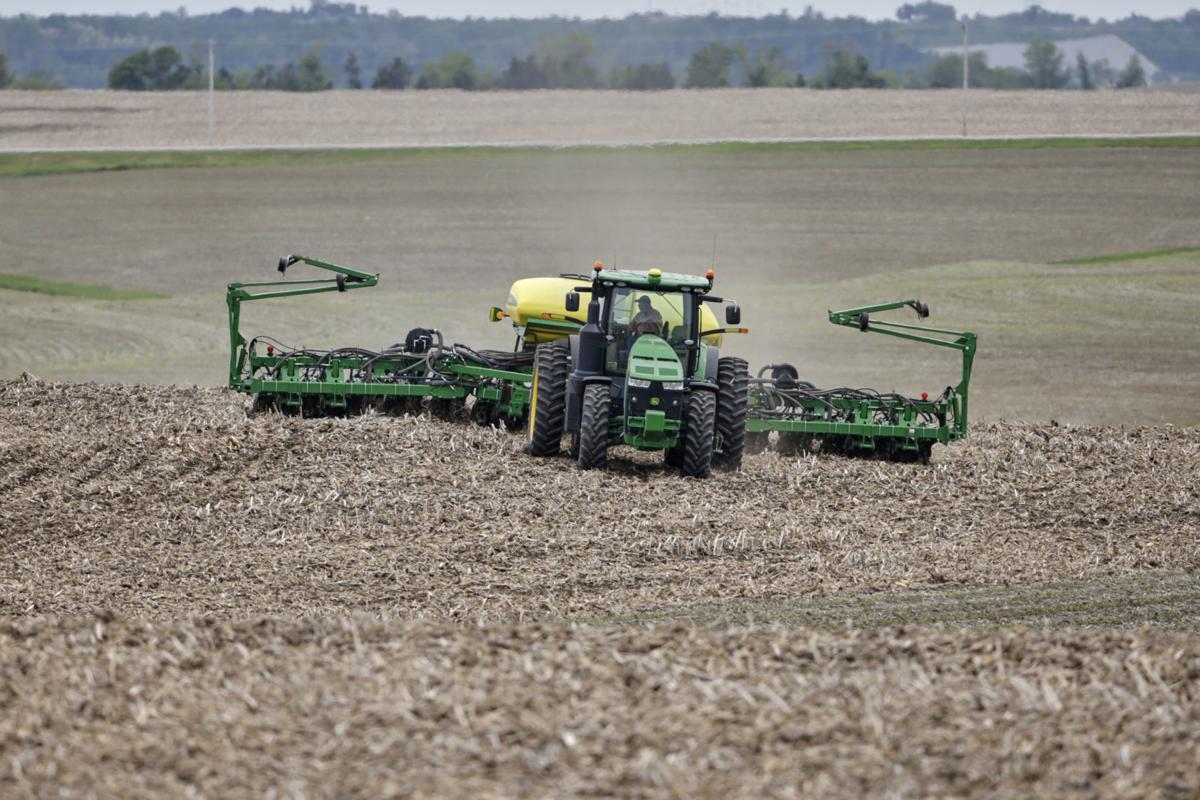 Nebraska's farmers and ranchers are on track to lose close to $1 billion in revenue this year because of tariffs on agricultural products, according to a new report.
The Nebraska Farm Bureau on Tuesday estimated that direct losses to the state from retaliatory tariffs will be $943 million.
The report looked at estimated lost revenue because of the loss of foreign markets for wheat, soybeans, corn, sorghum, alfalfa, dried beans, pork and dairy products. It did not include beef or hides and skins. It also did not include other commodities that are not eligible for Market Facilitation Payments from the federal government.
That means the losses "could easily exceed a billion dollars," Jay Rempe, the Farm Bureau's senior economist, said during a conference call Tuesday.
More than half the losses, about $589 million, are projected to come from soybeans. Because of tariffs, the market for soybean exports to China has virtually dried up. Corn losses are expected to top $250 million.
The estimates for this year are on top of tariff-related losses last year estimated at between $700 million and $1 billion.
The report did not figure in the potential for Market Facilitation Payments, which will make up some but not all of the lost revenue. For example, Rempe said the state's farmers received about $574 million from that program last year, well short of the projected trade-related losses.
Rempe cautioned the estimates could change based on market conditions. Bad weather, including massive flooding this past spring, could affect crop yields come harvest time, he said.
The trade war, combined with bad weather, has created a "perfect storm" in the state's agriculture industry this year, Rempe said, that's going to ramp up financial pressure on producers who have suffered from years of low commodity prices.
As of July 31, there had already been 27 farm bankruptcies filed in Nebraska, as many as were filed all of last year, according to statistics from the U.S. Bankruptcy Court for the District of Nebraska. The highest number filed since 2007 was 29 in 2010.
Among counties, Cuming County is likely to see the biggest effects from tariffs, with more than $48.5 million in losses forecast for this year. Custer, Dawson and Lincoln counties all are projected to lose more than $30 million in agricultural revenue, while Platte County is expected to experience losses of just less than $30 million.
Lancaster County stands to lose more than $8 million in ag income this year, while Seward County will lose close to $11 million and Gage County more than $12 million, according to the report.
Rempe said that Nebraska farmers have generally supported President Donald Trump's trade policies, but tariff-related losses, combined with his seemingly inconsistent policy on ethanol, are testing that support.
"Their patience is starting to wear a little thin," Rempe said.
The business news you need
With a weekly newsletter looking back at local history.