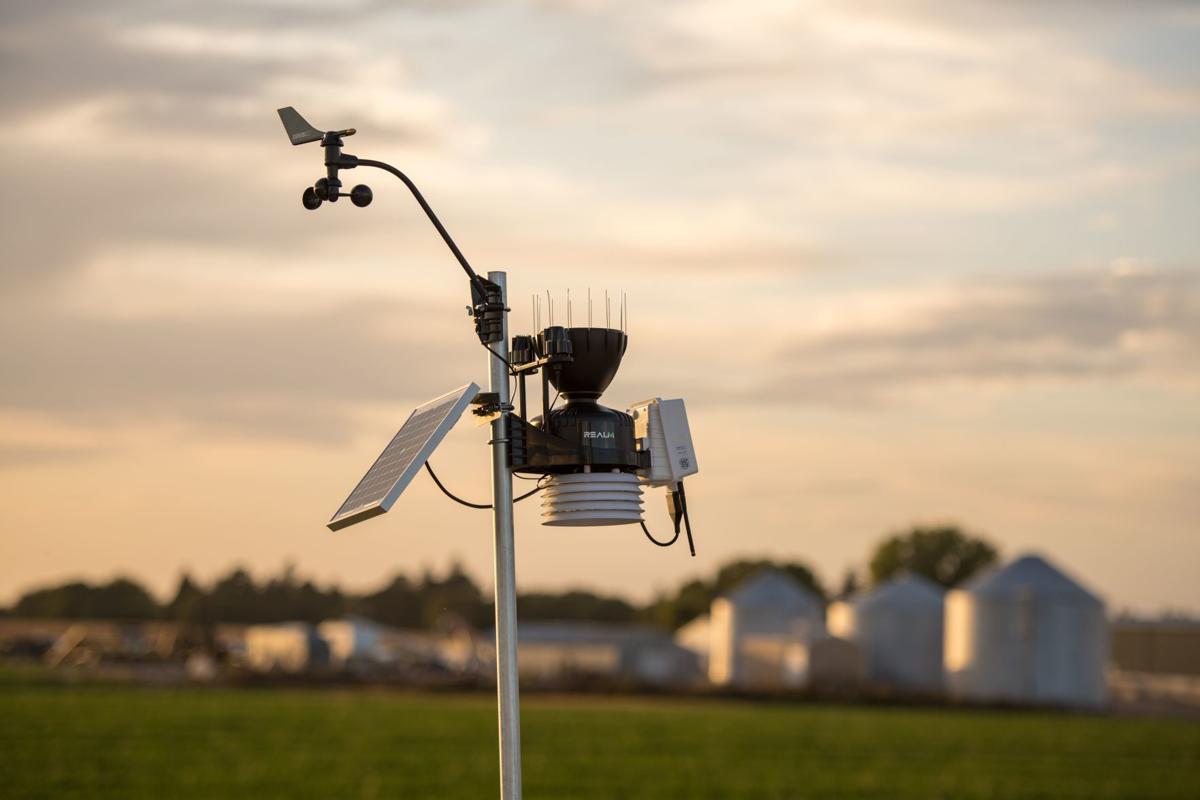 Steve Tippery believes there have been four big innovations, or realms, in the history of agriculture.
The first was industrialization, which led to motorized farm equipment and greatly increased production capacity.
The second was hybridization, which led to more vigorous and faster-growing crops.
That was followed by the introduction of genetically modified crops, which created crops that were drought-tolerant and resistant to pests and weeds.
The fourth realm was precision agriculture, the process of using new technologies to increase yields while lowering inputs.
Now, he believes the industry is headed into a fifth realm.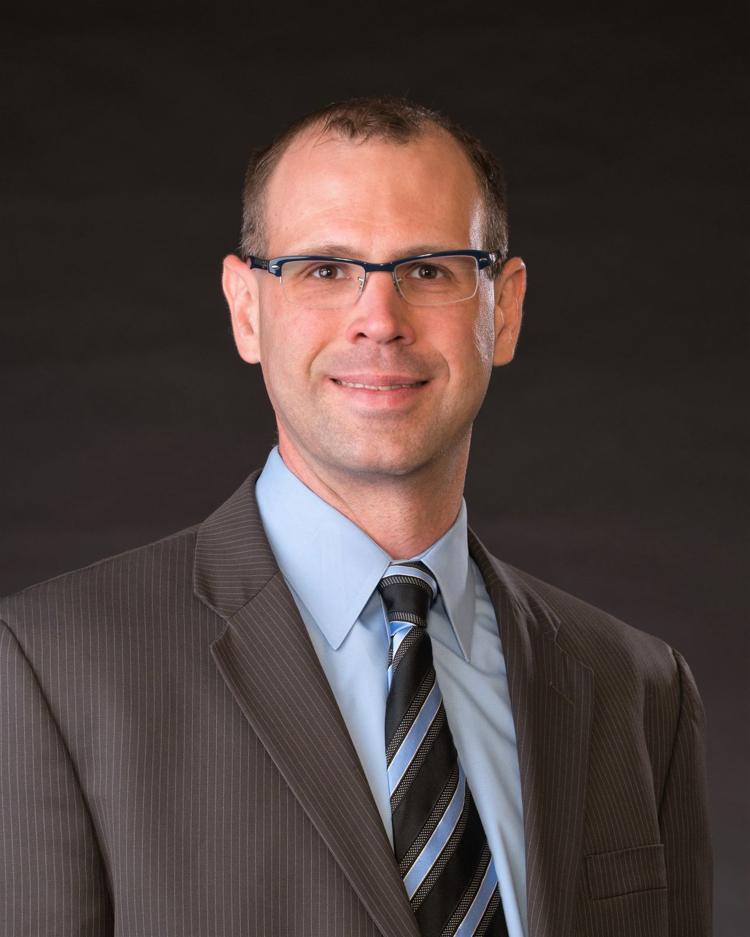 "We see data and automation as the next big thing, so we named our company RealmFive" said Tippery, who is president and CEO of the Lincoln-based agtech company.
Tippery followed a similar path that other entrepreneurs have. He grew up on a farm in northeast Nebraska, went to the University of Nebraska-Lincoln and got a degree in engineering, then got a job with CLAAS, a large, multi-national agriculture equipment manufacturer.
By the time he left that job in 2011, he was in a role that was responsible for new product launches.
At his new job at Kansas-based AgCo, he was designing new combines from scratch. He also started a company on the side called IntelliFarm in 2012.
By 2014, Tippery said he was "tired of the rat race and bureaucracy of big business," so he decided to concentrate on his side company full time.
IntelliFarm became FarmBright, and, the next year, it moved into space at Nebraska Innovation Campus.
The focus of the company was using smart technology to make farming more automated.
Fast forward a few years, and the company now has a new name, headquarters in a north Lincoln office park, more than two dozen employees and is focused on making devices that boost connectivity for machines and sensors in remote rural areas.
RealmFive's slogan is that it makes products that "brings agtech online with simple, reliable and scalable connectivity."
Tippery said the goal is "basically to automate agriculture and to do that through remote sensing."
Among the many products the company offers are wireless soil monitoring probes, pivot irrigation monitoring systems and a device that helps extend wireless range in remote areas.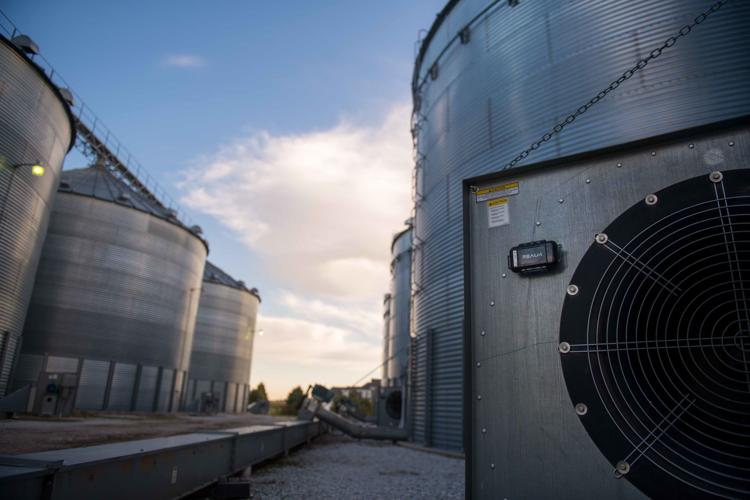 RealmFive also makes software products that allow farmers to connect all their devices, interact with them and upload and retrieve data from the cloud.
"We see ourselves as one of the most innovative companies in the industry, said Tippery, who noted that RealmFive wants to "do the hard stuff" when it comes to developing products.
That innovation was recognized in November when the American Society of Agricultural and Biological Engineers gave the company four of its AE50 Awards, which recognize ingenious new designs in agriculture.
The products RealmFive has developed so far are in huge demand because of the lack of connectivity in rural areas. About one-quarter of rural residents don't have access to broadband internet, and cellular phone coverage can be notoriously unreliable in many rural areas.
Customers rave about the products.
Bobby Brauer, digital phenotyping lead at Bayer, said the company uses RealmFive devices because they are low cost, easy to use and can collect a lot of data, even planted in the middle of a cornfield farm from any buildings.
"It's science fiction, some of this stuff," Brauer said.
As history shows, technology that seems like science fiction at the time can later become a common part of life, and Tippery wants to keep making technological leaps in the agtech space.
"Our goal is just to continue to evolve our product line," he said.
For example, Tippery said he believes that all tractors eventually will run autonomously.
And it's not too far out of the realm of belief to see a time in the not too distant future where everything on the farm will be automated.
In that vision, "the farmer lives where he wants to live, and he can control everything on his farm remotely," Tippery said.
RealmFive will continue working on technology that helps agriculture advance, and it feels confident that Lincoln is the right place from which to do that.
Nebraska is a major farm state, and there are a lot of students coming out of UNL every year with either agriculture backgrounds, technology backgrounds or both.
Tippery said he thinks Lincoln should work on becoming a "center of excellence" for agricultural technology.
"We have a great opportunity to be the best in the world in that area," he said.
For now, Tippery and the RealmFive crew will work on coming up with new products and growing the company.
"We're trying to accelerate," he said. "We want to be a big company."
The business news you need
With a weekly newsletter looking back at local history.