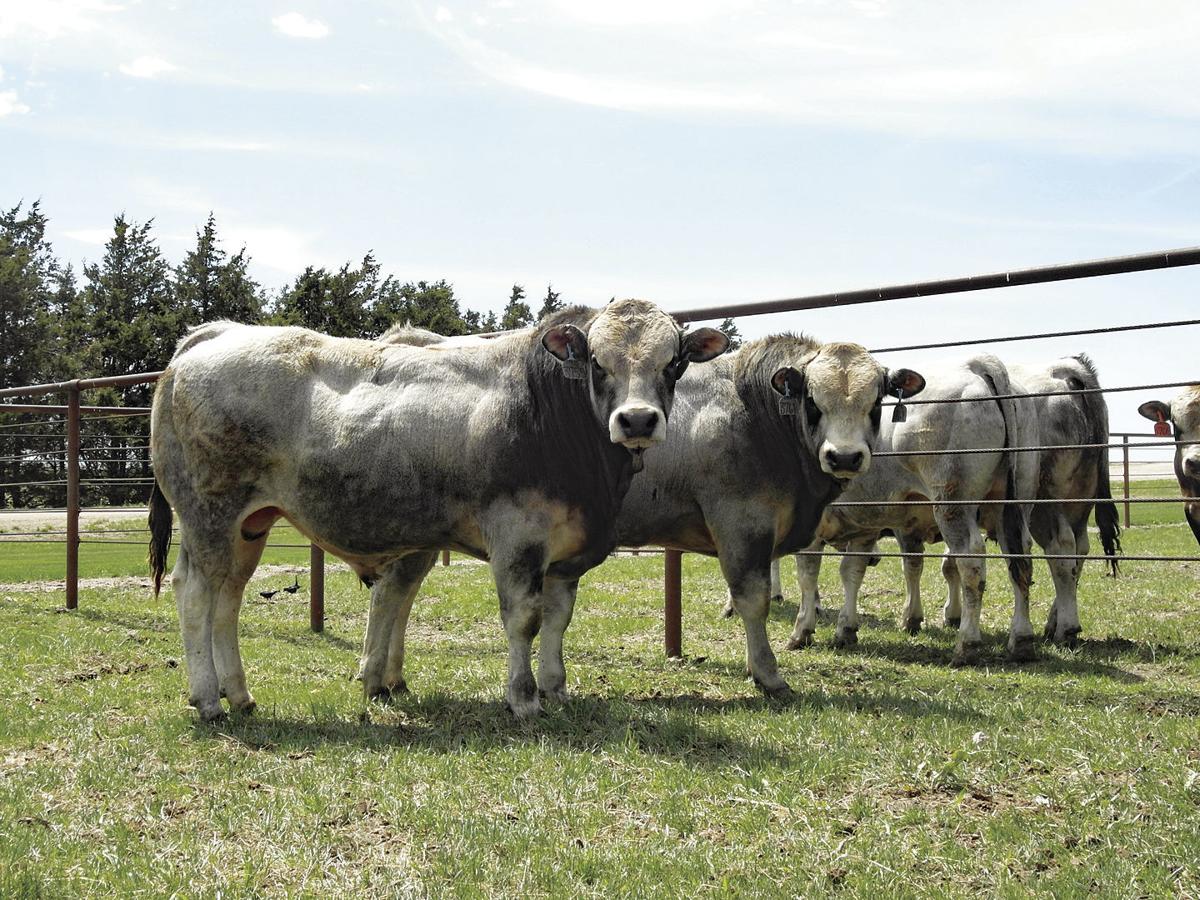 Dennis and Jeanette Hennerberg first bought a Piedmontese steer two decades ago because they wanted to eat leaner meat.
The Hennerbergs, who live south of Diller, have been raising Piedmontese cattle since 1990. Their daughter showed that first steer, which didn't do well in the show ring.
"They don't have much hair, so you can't pretty them up," Dennis Hennerberg said.
But at the locker, the steer excelled.
The Piedmontese steer went to the locker the same day as the county fair's grand champion Angus steer, and Hennerberg asked the processor to keep track of the fat that was discarded from both animals.
The Angus had 100 pounds more fat than the Piedmontese steer, even though the animals were within 10 pounds of carcass weight.
The family took the meat home, "and we ate it and loved it," Hennerberg said, "and that's when we started buying (Piedmontese)."
The breed, which originated in the Piedmont region of northwestern Italy, are uniquely double-muscled, and a gene mutation makes for a higher lean-to-fat ratio, less marbling and less connective tissue. 
Hennerberg usually crosses his Piedmontese with Angus, Simmental or Charolais cattle, mostly because those breeds are more prevalent in eastern Nebraska. The family prefers eating three-quarter-blood Piedmontese.
"They're lean and tender," he said.
In Lincoln, Great Plains Beef is expanding operations to include a small retail outlet for products made from its Piedmontese cattle.
For years, full-blood Piedmontese cows had a reputation as problem calvers, but Hennerberg said technology and bull testing has changed that. 
"We watch our birth weights and use smaller birth-weight bulls," he said.
During the third trimester of pregnancy, Hennerberg has learned through experience that cows should be fed less protein.
"You can save yourself a lot of trouble if you feed them right," he said.
Piedmontese cattle do well in hot weather. With white hair and a thinner coat, they graze on hot days when black-haired cattle might opt for the shade. Their thin hide means they need a bit more protection in the winter, though.
The average cow size is 1,200-1,400 pounds, Hennerberg said, with calves weighing in around 90 pounds at birth.
The Hennerbergs, including their sons and daughter, have shown Piedmontese cattle at the Nebraska State Fair, a show Dennis helped start. They also show at the World Beef Expo in Milwaukee, and the National Western Stock Show in Denver, among other shows.
Grandchildren take Piedmontese cattle into the show rings at the Gage and Jefferson county fairs, as well.
Their herd consists of 400 cattle, including full-bloods and crosses. They've sold Piedmontese cattle to producers in more than 18 states.
The business news you need
With a weekly newsletter looking back at local history.