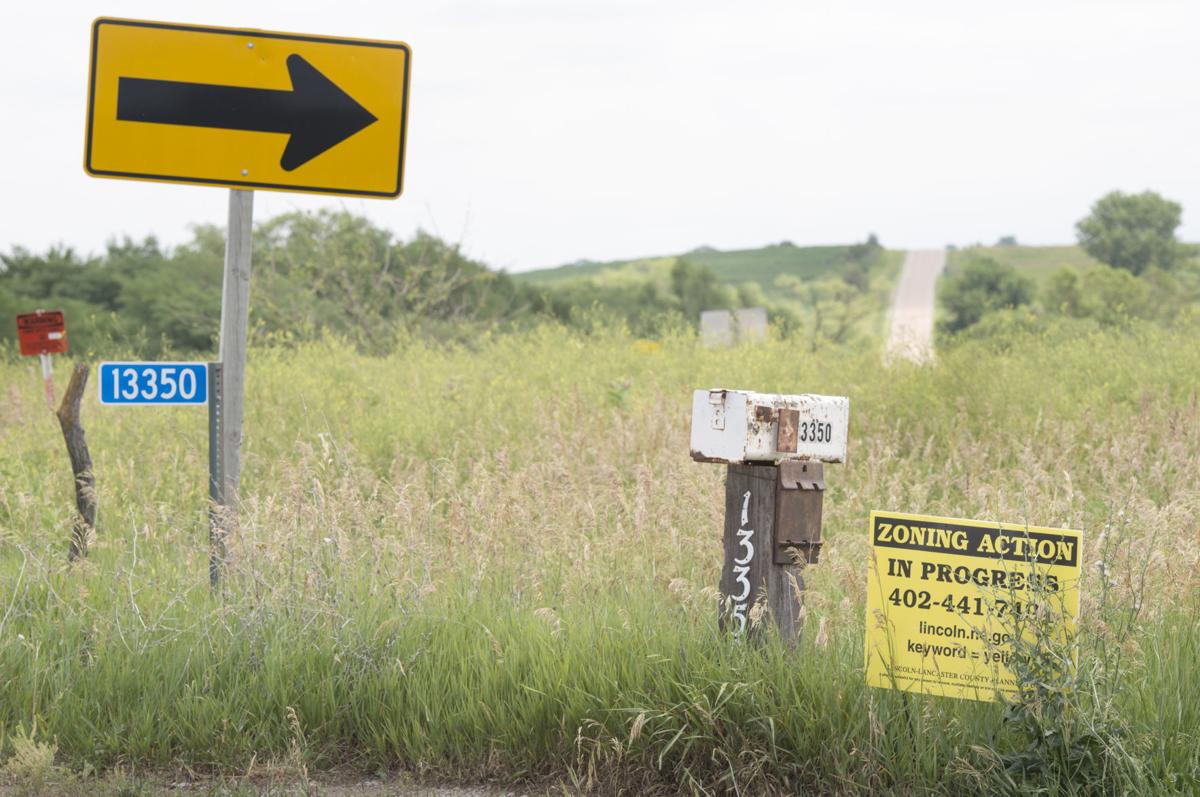 The Lancaster County Board's approval last year of a poultry farm in the southwest part of the county was legal and based on sound reasoning, a judge ruled Friday.
Lancaster County District Judge Jodi Nelson said in her ruling that the application by Randy Essink for an operation raising broiler chickens "not only meets, but exceeds the criteria for approval as set forth in the zoning regulations."
Essink last year applied to build four barns on land he owns at 13350 W. Wittstruck Road to hold approximately 190,000 broiler chickens that will be trucked to the Costco processing plant in Fremont.
The application was approved 6-3 by the Lincoln-Lancaster County Planning Commission and 3-2 by the County Board despite heavy opposition from neighbors, environmental groups and others.
Lancaster County classifies poultry operations as feedlots and requires a special permit, but there are virtually no set regulations for the permit.
County officials formed a task force earlier this year to study the issue, and the group made several recommendations for changes that would make it harder to site large livestock operations in the county. Those recommendations are several months from being voted on by the County Board, however.
Opponents of Essink's proposed operation raised several concerns, including possible air pollution and groundwater contamination, an increase in insects and vermin, and a decline in property values.
Two women, Janis Howlett and Jane Egan, appealed the County Board's approval to district court, and a two-day trial was held in August.
In her ruling, Nelson said the concerns raised by opponents are "generally speculative and not supported by any credible expert testimony.
You have free articles remaining.
"The evidence shows that a great deal of work has gone into the planning of this operation," Nelson wrote, noting that the Essink project would be one of dozens of operations raising chickens for Costco.
"The design and operation of the chicken barns and all of the processes ... have been carefully considered, not just for this operation but for many," she wrote.
In addition, Essink's attorneys, Stephen Mossman and Joseph Wilkins, challenged Egan's standing to bring the appeal, arguing that because she does not live near the operation, she will not suffer any injury if it goes forward.
The judge agreed and dismissed Egan from the case because of her lack of standing.
Greg Barton, the attorney for Howlett and Egan, could not be reached for comment.
Wilkins declined to comment.
Jessica Kolterman, a spokeswoman for Lincoln Premium Poultry, the company recruiting and managing the poultry producers for Costco, said she was pleased with the outcome.
"We appreciate the court recognizing that our farm partners are not only meeting, but exceeding the criteria for operating a livestock-feeding operation in Lancaster County," Kolterman said in an email.
The Planning Commission on Wednesday approved a special permit for another Costco poultry operation, at Northwest 27th Street and West Ashland Road in northwest Lancaster County. It would be twice the size of the Essink operation.
It's likely that approval will be appealed to the County Board.