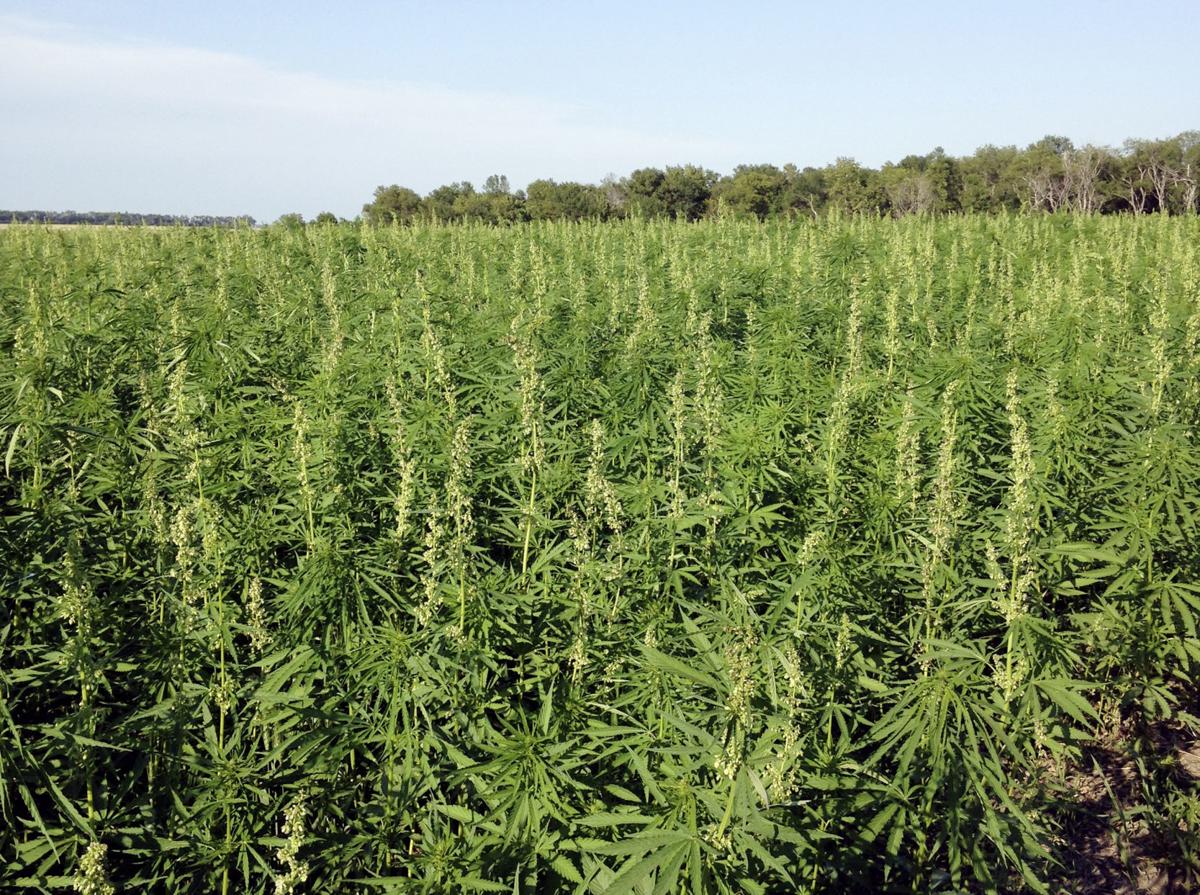 American producers may soon be looking to their own farms for a viable market for hemp.
As research continues on the potential uses for the newly approved crop, producers are discovering two primary benefits for their livestock — CBD oil and hemp seed. Farmers and ranchers are using both products on animals with positive results, the oil for physical maladies and the seed for its nutritional advantages.
"There's great promise here," said Geoff Whaling, National Hemp Association chairman. "Now that (hemp) is approved, universities like Cornell and Colorado are really studying it.
"Major veterinarian centers are looking at this too, like (Penn State), not only from an agronomy standpoint, but also a human and animal safety perspective."
The science of CBD
Spearheading the movement to legalize hemp across America, Whaling said clinical research has already confirmed that CBD oil is beneficial for people who suffer from epilepsy, particularly Dravet syndrome. The rare and devastating form of epilepsy begins during infancy and — because of the nature of the frequent and severe seizures — requires around-the-clock patient care.
Hope for those suffering from Dravet syndrome came in June 2018 in the form of Epidiolex, a cannabidiol treatment that Whaling said functions as an anti-inflammatory and neural protectant.
Within the human body are millions of cannabinoid receptors — molecules that receive stimuli and in turn cause a response within a cell, which ultimately becomes a physical reaction or change within an organism. Of the two currently known types, CB1 receptors are found mainly in the central nervous system, which accounts for the stimulating effects of marijuana. However, upon discovering the CB2 receptors, scientists determined them to be located primarily on immune cells.
Much like a puzzle, CB2 receptors join with ligands — signaling molecules, such as the cannabinoids in CBD oil. This new compound spurs a reaction within the immune cell, which results in the anti-inflammatory effects that CBD oil users have experienced.
Fortunately, for man's best friend, this same science applies to animals — most mammals, birds, reptiles and fish also have endocannabinoid systems.
Animals and hemp
Putting theory to practice, Whaling said he helped fund a study in Colorado where 30 dogs were given various amounts of CBD oil.
Gunhee Park, founder of Populum — a CBD oil company with locations in Omaha and Tempe, Arizona — began releasing a line of CBD oil products for animals last fall.
"Over the past year, we've been surprised to find customers who are purchasing it for their horses," Park said, "and unique animals, such as llamas and alpacas, as well."
Park added that Populum's line of CBD oil products for animals was driven by customer demand — monthly subscribers, who comprise the bulk of Populum's customer base, requested via survey that the company begin offering pet-friendly CBD oil options.
"Horses are often turned to pasture because of joint and inflammation problems," Whaling said. "I have high hopes for the benefits that CBD can bring to the equine industry."
Though large-scale use of CBD oil isn't cost-effective, Park said growth in education, awareness, and product availability will make CBD oil more affordable in the future for all consumers, including cattle ranchers.
The livestock industry, however, is already witnessing the advantages of hemp seed. A source of protein, rich in fiber, fatty acids and several important minerals, hemp seed meal and pellets have made their way into animal feed with impressive results.
In a 2015 study from the University of Manitoba, researchers confirmed that adding hemp seed and oil to laying hens' feed increased the omega-3 fatty acids in egg yolks. After just four weeks, the hemp significantly improved the omega 6-to-omega 3 ratio in the eggs, as well.
Whaling said he's also aware of producers in the cattle industry who have observed increased protein and marbling in the meat after including hemp seed and stock into their feed.
Stressing that hemp products are not yet FDA-approved for consumer use on animals, Whaling said that he looks forward to the results of ongoing research efforts that began in earnest after the USDA domestic hemp production regulations were released Oct. 29.
"There's great interest from consumers and end users who want to see the benefits, and the research is a necessary step that I think everyone would agree is important," Whaling said. 
The business news you need
With a weekly newsletter looking back at local history.