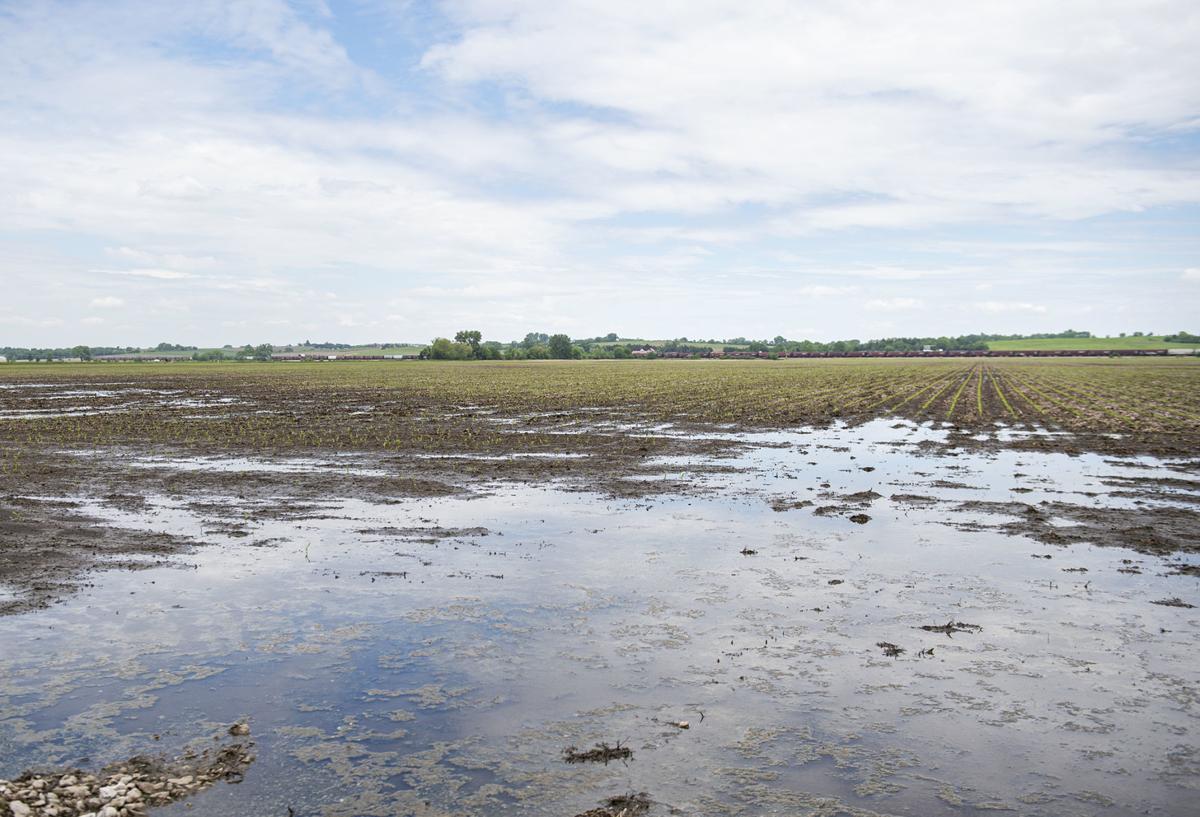 Farm bankruptcies continue to increase in Nebraska and have already surpassed last year's numbers.
As of Aug. 31, there had been 32 Chapter 12 bankruptcies filed this year, compared with 27 all of last year, according to data from the U.S. Bankruptcy Court District of Nebraska.
That's the most in a single year since there were 55 in 2003.
That's still a tiny number, considering the state had more than 46,000 farms as of 2017, but it reflects a troubling trend.
Ag-related bankruptcy filings have steadily increased from eight in 2015, to 12 in 2016, to 20 in 2017 to 27 last year.
Creighton University economist Ernie Goss said he's not surprised ag bankruptcies are at a 15-year high.
"Earlier this year, when we asked our Rural Mainstreet Bank CEOs what they saw as the greatest 2019 economic challenge to their area economy, approximately 43% indicated that farm foreclosures, delinquencies and bankruptcies would be the top challenge over the next 12 months," he said.
Among the causes Goss cited for the likely spike in farm bankruptcies are the trade war with China, the lack of a U.S.-Mexico-Canada trade agreement, weakness in the global economy, a strong dollar and poor planting conditions this year because of the spring floods.
The Nebraska Farm Bureau, in a report released earlier this month, estimated that Chinese tariffs on agricultural goods could cost Nebraska farmers and ranchers about $1 billion this year after cutting their bottom lines by roughly the same amount last year.
Justin Valencia, an attorney at Wolfe Snowden Hurd Ahl Sitzmann Tannehill & Hahn in Lincoln, said that in addition to the macroeconomic conditions that are leading to increased financial strain on farmers and ranchers in general, there are individual factors as well. 
"I am noticing that some lenders simply no longer want to be involved in ag lending, which puts strain on some farmers when they cannot find alternative financing or refinancing," said Valencia, who represents several farmers currently going through the bankruptcy process. "In other instances, I've seen older farmers with health-related issues that have nobody else to take over the operations."
Thanks to several years of low commodity prices, some farmers are over-leveraged with less cash flow when compared to a few years ago, Valencia said.
"These factors, depending on the farmer, can be a perfect storm that can put a farming operation out of business," he said. "Sometimes, it's crushing for them."
The issue of rising farm bankruptcies is not unique to Nebraska or other farm belt states.
The National Farm Bureau reported last month that Chapter 12 bankruptcies rose 13% in the 12 months from July 1, 2018 to June 30 of this year.
And those numbers are likely to continue to increase, Valencia said, both because the conditions that lead to bankruptcy aren't likely to change anytime soon and also because of a recent law change.
President Trump last month signed into law the Family Farmer Relief Act of 2019, which more than doubles the debt limit for filing a Chapter 12 bankruptcy, from less than $5 million to $10 million.
"That change alone could lead to an increase of Chapter 12 filings," Valencia said, because Chapter 12 is so much more beneficial for ag operations than a Chapter 11 business bankruptcy.
The business news you need
With a weekly newsletter looking back at local history.