FREMONT -- U.S. Agriculture Secretary Sonny Perdue, Nebraska Agriculture Director Steve Wellman and Gov. Pete Ricketts visited the Costco chicken processing plant in Fremont on Thursday morning.
The three were taken on a tour of the facility, which started operations in September. The plant, operated by Lincoln Premium Poultry, provides Costco with 2 million chickens each week.
The group also held a news conference, where Perdue commended Lincoln Premium Poultry COO Walt Shafer and CEO Bill Crider for their work on the facility.
"The technology you see here is allowing American families to spend less of their food dollars or their disposable income on food than anywhere else in the developed world," Perdue said.
The plant has produced a safe, reliable and healthy product, which he said begins with growers in the field.
"It's just a great ecosystem that develops," Perdue said. "It allows us, the United States, to enjoy the lowest-cost food in all the developed world. It takes things like this to continue. This is cutting-edge."
Ricketts said the producers sending chickens to the Costco facility use 341,000 bushels of corn and 3,000 metric tons of soybeans every week, or the equivalent of 2,000 acres of corn and 3,000 acres of beans.
"Think about what that means for the basis of these local farmers," he said. "So this facility is going to do a lot for our family farmers in Nebraska."
Ricketts and Perdue also spoke about protests against poultry plants like the facility in Fremont, which Ricketts called "anti-agriculture" in a statement issued last September, and objections to grow operations across the region.
Although he had seen legitimate concern by neighbors to the operations, Ricketts said the real concern should be "extremist environmental groups."
"We want to address the concerns of Nebraskans who want to talk about some of these issues, and I think as we get this in operation and people can see how these poultry barns, how this facility works, a lot of those questions will be answered, and we'll be able to move on," he said. "But the outside environmental groups, those extremist groups, they're always going to be against animal agriculture."
Perdue agreed with Ricketts and said he believed it was an issue of the neighbors fearing what they don't know.
You have free articles remaining.
"I would invite any Nebraskan that's concerned about these facilities in the area to come to Georgia, come to the Carolinas, come to Mississippi, come to Alabama, come to Arkansas," he said. "This industry's thrived down there, and I think it's a new deal for Nebraska, frankly."
A 190,000-bird operation approved for the southwest part of Lancaster County remains tied up in legal challenges. The County Board has since rejected a proposal for the northern part of the county.
This marked Perdue's first public appearance in Nebraska since a scheduled stop to the Nebraska State Fair was canceled at the last minute. At that event, he was set to discuss tariffs and trade.
He addressed those topics Thursday.
"We've been in an economic war with China for 20 years, and the sad fact is we have not recognized it," Perdue said. "President Trump wants to reset that relationship."
Although commodity prices have declined in recent years for the agriculture economy, Perdue said he believes Trump's actions will help farmers in the long run.
"Any time you have to change things, sometimes even medically, we have to go through pain in order to get better," Perdue said. "President Trump is committed to better the ag economy, and I think we'll look back at this as a blip."
The ag secretary also said the United States-Mexico-Canada Agreement and agreements with countries like Japan, Korea and Brazil, along with China, will help the country move forward.
Ricketts added that, despite trade being cut with China, agriculture exports were up by $226 million last year. He also said while $119 million worth of corn was shipped to the country in 2013, it was down to $11 million the next year.
"That was China being an inconsistent trade partner," Ricketts said. "Now, what we'd like to see from Nebraska is a trade partner that consistently grows their business with us over time and is not one just to cut us off here and there and be disruptive."
Ultimately, Perdue said he wished the situation would not have escalated to this point, but the ball is in China's court.
"It's got to be more consistent from a trust-customer-provider standpoint," he said, "rather than state-owned enterprise, kind of manipulating and harassing free commerce out of our country."
Photos: Ag secretary visits Costco chicken processing plant
Perdue Visit Nebraska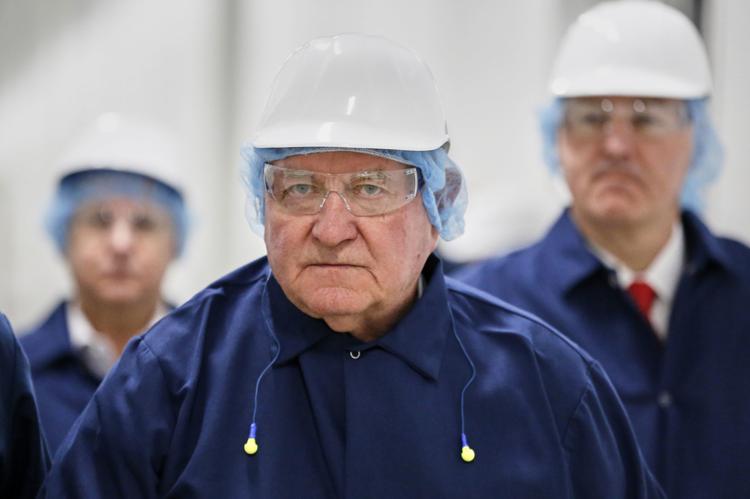 Perdue Visit Nebraska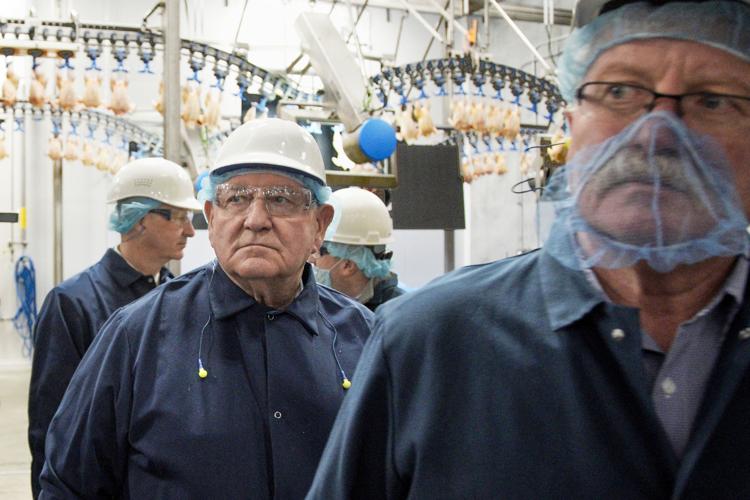 Perdue Visit Nebraska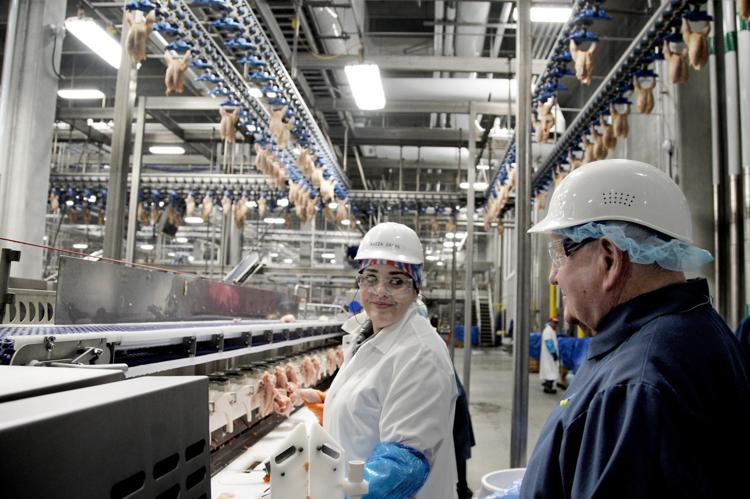 Perdue Visit Nebraska
Perdue Visit Nebraska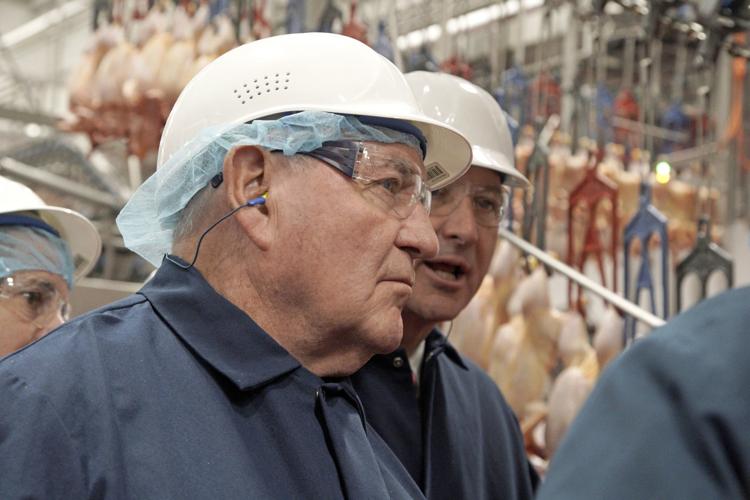 Perdue Visit Nebraska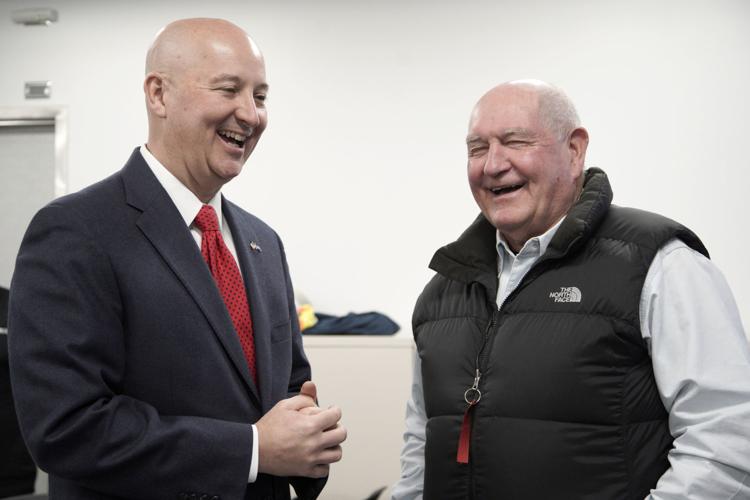 Perdue Visit Nebraska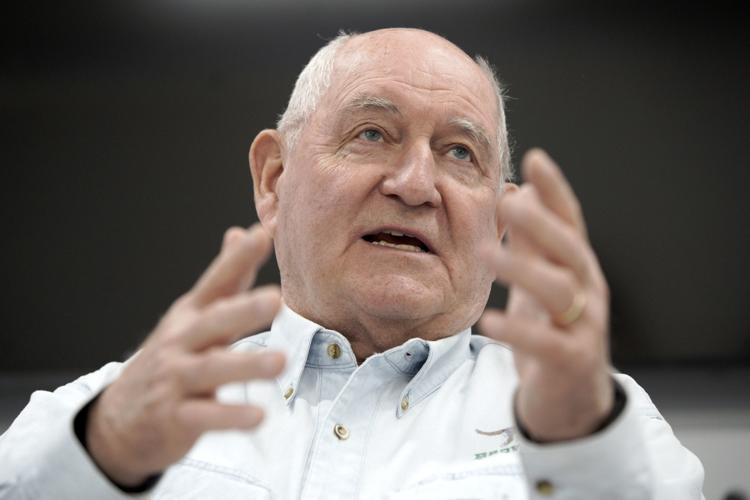 Perdue Visit Nebraska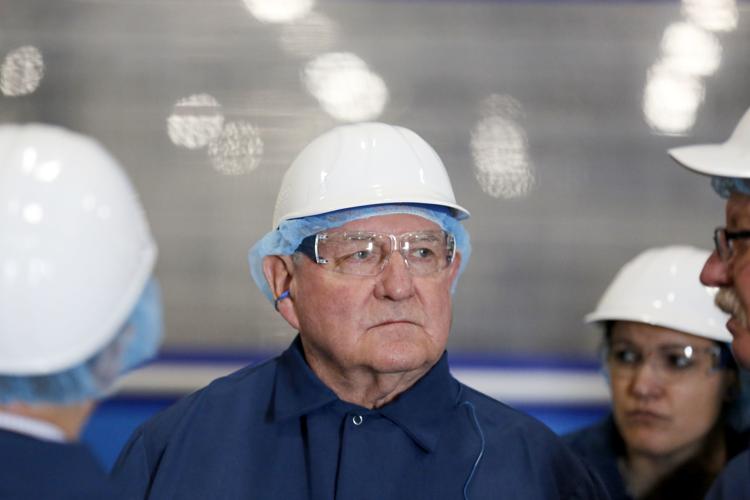 Perdue Visit Nebraska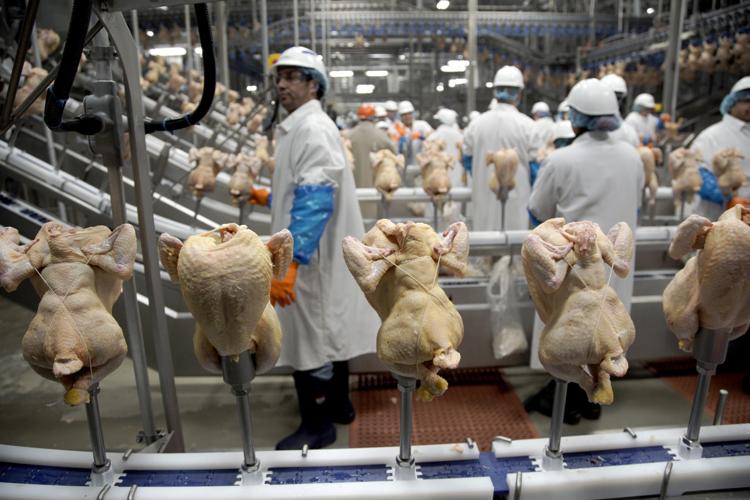 Perdue Visit Nebraska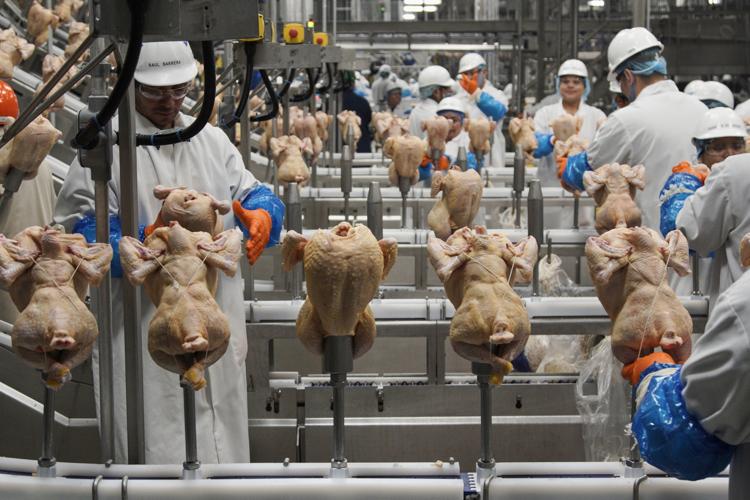 Perdue Visit Nebraska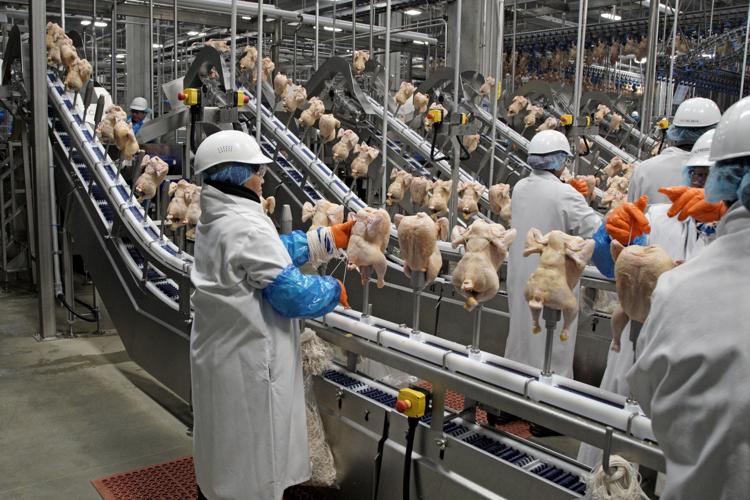 Perdue Visit Nebraska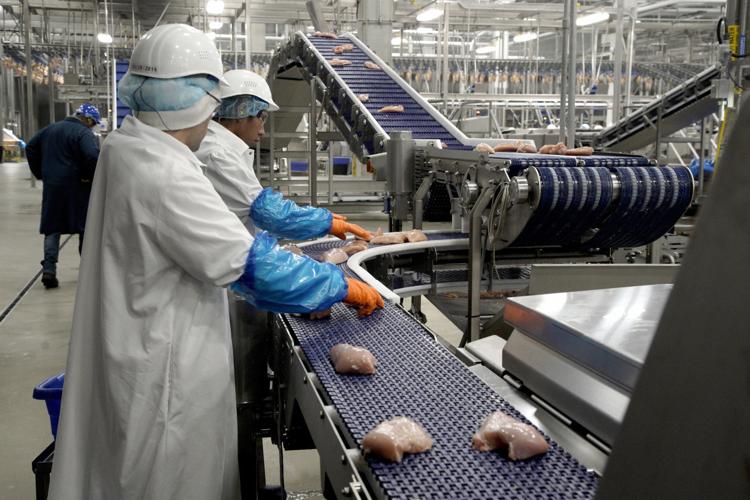 Perdue Visit Nebraska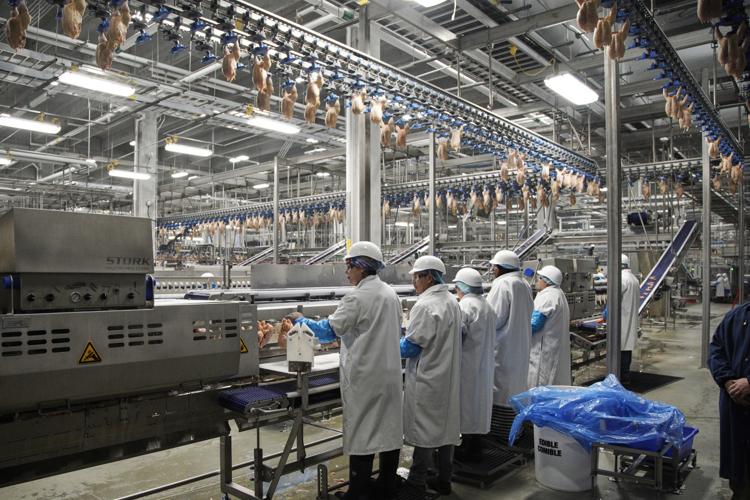 Perdue Visit Nebraska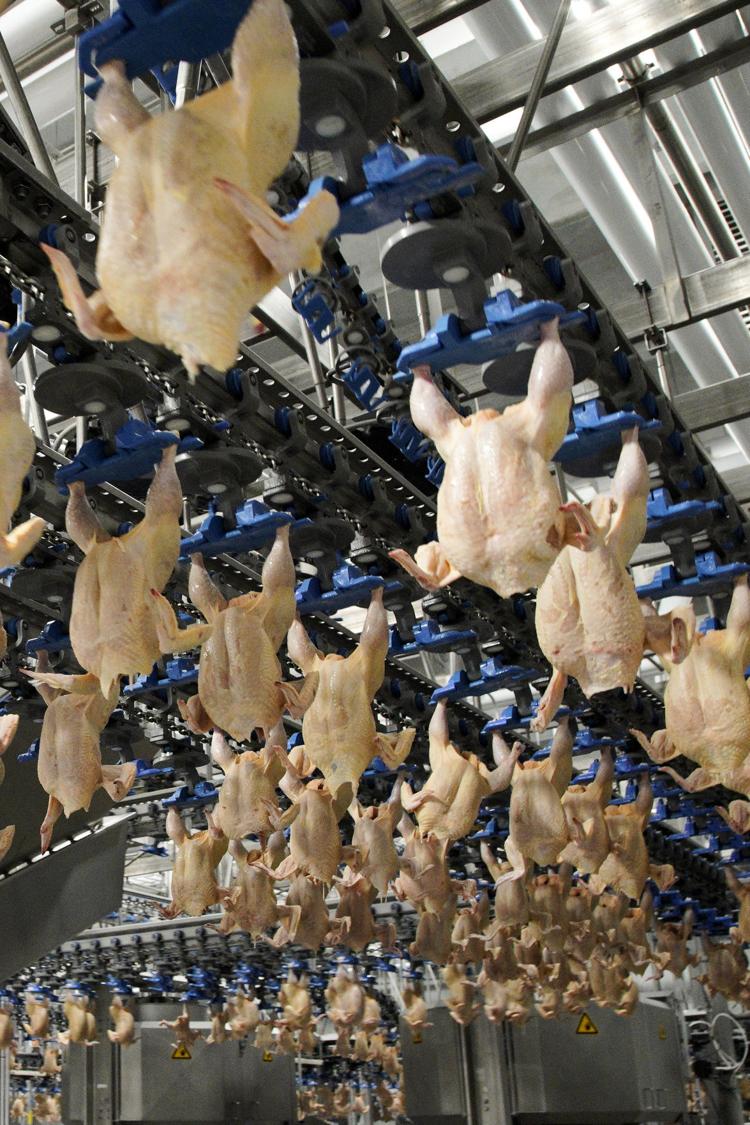 Perdue Visit Nebraska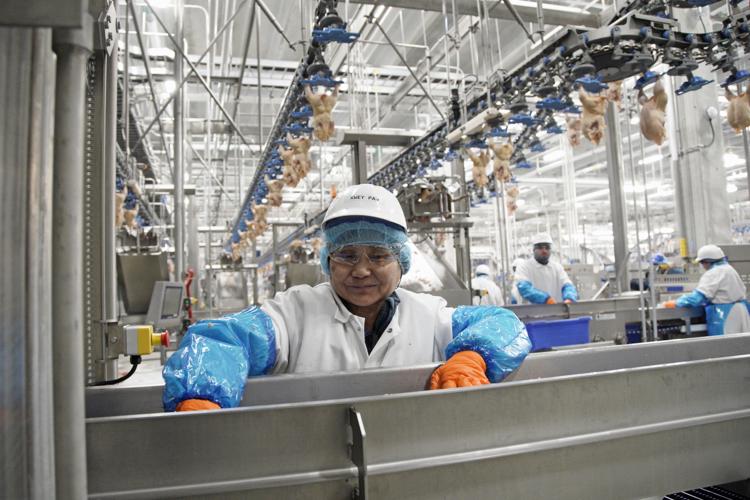 Perdue Visit Nebraska