Dennis and Jeanette Hennerberg first bought a Piedmontese steer two decades ago because they wanted to eat leaner meat.
No major American daily newspaper features sharper, more poisonous pens than the market-focused writers at the Wall Street Journal. When these…
John Minalt, 54, has spent most of his professional career as a dentist, but on the weekends he prepares for the seasonal rush of Christmas tr…
Gov. Pete Ricketts on Wednesday hailed final Japanese approval of a new trade agreement with the United States negotiated by President Donald …
One of the first farm-to-table operations in the region, Grain Place Foods is looking to teach others about organic farming and continue its r…
NEW YORK — A growing number of small business owners say the Trump administration's trade tariffs and policy are hurting their companies.
An agriculture incubator based at Nebraska Innovation Campus has won an award from the the U.S. Small Business Administration.
While many in the U.S. dairy sector focus on why the nation's largest milk bottler, Dean Foods, filed for bankruptcy Nov. 12, the smart money …
DES MOINES, Iowa — Iowa farmers are set to receive the most government payments to offset damage from the U.S.'s ongoing trade war with China.
Thanksgiving was the kickoff to a month of bookkeeping, depreciation schedules, and checkbook balancing for my parents on the southern Illinoi…
BEIJING — After almost two years of negotiations and escalations — and plenty of false dawns — trade negotiators from the U.S. and China are m…
NEW YORK — Walmart Inc., wary of Amazon.com Inc.'s encroachment into the grocery space, is revamping the produce department in its U.S. stores.
Strategies for increasing agricultural production while preserving Nebraska's agricultural ecosystems will be the topic of a panel discussion …
Mother Nature turned a colorful, late fall into a bitterly cold, early winter as if to prove — after a planting, growing, and harvest season m…
Bastrop County, Texas, has become a breeding ground for a non-lethal virus that has broken out among livestock, according to a recently releas…
WALNUT, Iowa — At a western Iowa wind farm, a demolition crew saws through red slashes marked on 120-foot turbine blades, cutting them into th…
This place in the Sandhills comes with an 8,300-square-foot lodge, 9,500 acres of range and woods, 3 miles of the North Loup River and a price…
Recommendations on changes to Lancaster County zoning rules for livestock operations will go forward to public hearings as originally proposed.
Nebraska Democratic Party Chair Jane Kleeb on Tuesday hailed the vote of the new Democratic majority on the Lancaster County Board to deny a p…
BLAIR — Mariel and Anthony Barreras, owners and operators of Barreras Family Farm, know the challenges of balancing life in the military while…


Tabitha Health Care Services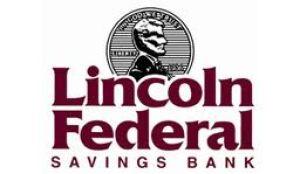 Lincoln Federal Savings Bank
Nebraska Gov. Pete Ricketts is leading a trade mission to Germany to promote Nebraska agricultural products and reinforce the state's connecti…
Several years ago, when Pulitzer Prize-winning columnist Tom Friedman was asked to choose which rising Asian nation, China or India, he'd bet …
Two women have appealed a Lancaster County District Court judge's ruling allowing the construction of a large poultry operation in the southwe…
After a nearly six-hour hearing Thursday, the Lancaster County Board denied a special permit to build a Costco-affiliated, 380,000-chicken far…
DES MOINES, Iowa — A late harvest, wet grain and the fall chill have combined to multiply demand for propane in Iowa, Nebraska and other state…
WASHINGTON — The U.S. trade deficit fell in September to the lowest level in five months as imports dropped more sharply than exports and Amer…
If China agreed to purchase "$40 to $50 billion" of U.S. farm goods in "the next two years," as President Donald J. Trump announced Oct. 11, t…