U.S. Undersecretary of Agriculture Greg Ibach said Thursday that shielding and distancing measures have reduced the likelihood of community sp…
The lawsuit filed in U.S. District Court in Lincoln alleges the workers, several of whom were teenagers at the time, weren't paid the federal …
Some states are providing more money to help pay for food that might otherwise go to waste, the USDA is spending $3 billion to help get farm p…
Every Memorial Day, my long-time friend David would honor both his family and fellow Vietnam War veterans with a visit to his hometown cemeter…
The husband-and-wife veterinarian team of Erin and Ben Schroeder will bring more of the dirt, blood and manure to the airwaves on May 30, when…
The pandemic has many Nebraska farmers and ranchers asking whether they can remain in business.
A new survey of bankers in rural parts of 10 Plains and Western states inched upward in May from April's record low, but still remained profou…
BELLE PLAINE, Kan. — Farmers across the nation leaned more heavily upon the federal government last year to finance their agricultural operati…
WASHINGTON — The Trump administration unveiled the ground rules Tuesday for distributing $16 billion in direct payments to farmers and rancher…
Nebraska farmers have planted most of the expected corn crop and are making good progress on soybean planting, the U.S. Department of Agricult…
As if 20% unemployment, wretchedly weak commodity markets, shuttered ethanol and meatpacking plants, and a coronavirus pandemic aren't bad eno…
Properly distanced vendors will set up their stands this weekend to kick off the delayed season opening of Lincoln's farmers markets.
While Tyson Foods says it's "feeding you like family," we recently learned that it and the rest of America's Big Meat members sometimes need a…
Like many other graduating students, Anna Kobza had her college experience cut short by the coronavirus and missed out on what could have been…
Sen. Deb Fischer spoke on Fox News Thursday about the coronavirus's severe consequences for agriculture.
Nebraska will lose about 25,000 jobs this year, which amounts to a 2.4% decline, a number it won't fully recover until 2022, according to the report.
Haymarket Development Corp. Executive Director Jeff Cunningham said the opening week of the farmers market will be May 16.
Tyson said it is working with a third-party medical contractor to test all employees in Madison and will remain closed until test results are …
The recent closure of the Smithfield Foods plant in Sioux Falls, South Dakota, because of a large outbreak of COVID-19 put many northeast Nebr…
Ed and Leta Olson are firm believers that if every farmer took the least profitable 5%-10% of their farm and used it for conservation, then al…

Tabitha Health Care Services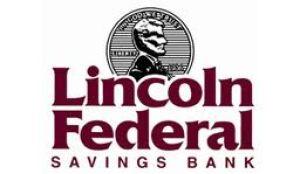 Lincoln Federal Savings Bank
For over a month now, nearly anyone who can lift a fork has asked what the "new normal" in American agriculture will be after Covid-19 loosens…
40 years into the project, the research and demonstration plots at Rogers Memorial Farm are showing that the benefits of long-term no-till pra…
With Smithfield Foods' Sioux Falls pork plant closed by a COVID-19 outbreak, Minnesota hog farmer Greg Boerboom may face a grim choice.
Gov. Pete Ricketts, Director of the Nebraska Department of Agriculture Steve Wellman and University of Nebraska Medical Center infectious dise…
Industry leaders acknowledge that the U.S. food chain has rarely been so stressed and that no one is sure about the future.
Before we take the next unsteady step into a very different future, let's make sure it's a step up the ladder and not a step off the plank.
FRESNO, Calif. — Protecting farmworkers during a health crisis is an issue of national security, according to farmers, industry advocates and …