The biggest reason Joe Sack is pursuing practices that rebuild soil health is the future. "I want to leave this farm in much better condition …
The onset of a deep chest cold recently pushed me to wander the aisles of rural America's drug store, Dollar General, for any cure that might …
Steve Tippery believes there have been four big innovations, or realms, in the history of agriculture.
Nebraska politicians applauded the Trump administration's action to lift federal protections Thursday for some of the nation's millions of mil…
Bankruptcy filings ticked up in Nebraska in 2019 for the second year in a row.
The inventor of center-pivot irrigation is among 22 inductees into the National Inventors Hall of Fame this year.
Events, like stars, can at times align just enough for you to glimpse your destiny. If you're lucky, that sneak peek is the critical break you…
On average, Nebraska farmers pay $16,200 in property taxes per year, among the highest figures of any state.
WASHINGTON — The Senate overwhelmingly approved a new North American trade agreement Thursday that rewrites the rules of trade with Canada and…
WASHINGTON — President Donald Trump signed a trade agreement Wednesday with China that is expected to boost exports from U.S. farmers and manu…
Almost two decades ago, the world's largest chocolate companies pledged to cleanse their global supply chains of cocoa harvested by young boys…
Before the year loses its fresh, youthful promise, let's look at some recent research to, hopefully, address a nagging problem carried over fr…
Tractors made in the late 1970s and 1980s are some of the hottest items in farm auctions these days -- and it's not because they're antiques. …
Lancaster County is one step closer to instituting strict rules for siting livestock operations in rural areas.
The U.S. dairy industry, the largest in the world, is under severe pressure as the consumption habits of Americans shift.
If you pay close attention, shelterbelts have an interesting story to tell.
OMAHA — A new monthly survey of business supply managers suggests the economy is growing slowly in nine Midwest and Plains states as the U.S. …
The best way to begin a new year without feeling overwhelmed by what we don't know is to start with what we do know.
When readers of this weekly effort take the time to write me a letter or email, it's a safe bet they want to have the final word on whatever r…
OMAHA — President Donald Trump likes to joke that America's farmers have a nice problem on their hands: They're going to need bigger tractors …


Tabitha Health Care Services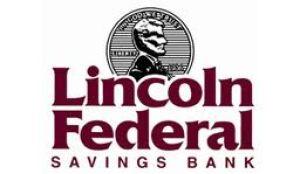 Lincoln Federal Savings Bank
The limited scope of the phase one trade deal with China means that the bulk of U.S. tariffs will remain in place for the foreseeable future, …
The Christmas tree was a scrub cedar hacked from the edge of the woods that bordered the farm. Big-bulbed lights, strung in barber pole fashio…
The state's hemp plan calls for licensing 270 cultivators and 400 registered cultivation sites. 
In the midst of tragedy on the farm, one Nebraska woman discovered her greater purpose.
DES MOINES, Iowa — Some farm groups and farm-state lawmakers expressed anger at the Trump administration Thursday over final ethanol rules tha…
An agriculture-related startup with Lincoln ties won $25,000 last week at the Nebraska Power Farming Show.
Grower was forced to shred his crop because of the too-high THC level it produced.