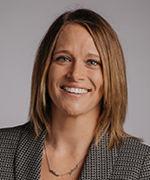 Union Bank & Trust (UBT) recently promoted Melanie Petersen to officer - Wholesale Loan Operations and Ryan McConahay to vice president - Customer Service.
Petersen has been with UBT for 16 years, during which she excelled in a number of departments before joining Wholesale Loan Operations, where she has led her team for the past six years. During those six years, the portfolio of loans supported by Petersen's team increased 75%, from $1.6 billion to $2.8 billion. Today, Petersen and her team contribute to the success of 13 different loan areas.
You have free articles remaining.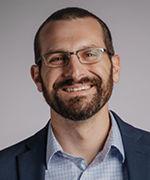 Petersen brings a unique perspective and leadership lessons to UBT from her time with the Nebraska Army National Guard from 2000 to 2009, which included tours in Kuwait and Iraq. In her new role, she will continue to lead the Wholesale Loan Operations area, driving the standardization of commercial loan documentation and business practices across the entire department. She will also collaborate with various senior managers and department heads within the Wholesale Loan Division to identify and solve a variety of management objectives.
McConahay joined UBT as a teller in 2008 and has worked his way through the customer service career path to reach his new position of vice president of Customer Service. In his new role, McConahay will be responsible for the management of the Customer Service department, which includes 16 Lincoln branches, 12 greater Nebraska branches, and one branch in Bonner Springs, Kan. In addition, he'll oversee the training programs and recruitment for the department, which comprises nearly 240 employees.
His promotion marks the beginning of a transition within the Customer Service team as Susanne Dondlinger looks to retire early next year. McConahay is originally from North Platte and received his bachelor's degree from the University of Nebraska - Lincoln.
Union Bank & Trust is a privately owned Nebraska bank that offers complete banking, lending, investment, and trust services. The bank has 38 full-service and loan production offices in Nebraska and Kansas. It is the third-largest privately owned bank in Nebraska, with bank assets of $4.2 billion and trust assets of $21.7 billion as of June 30, 2019.