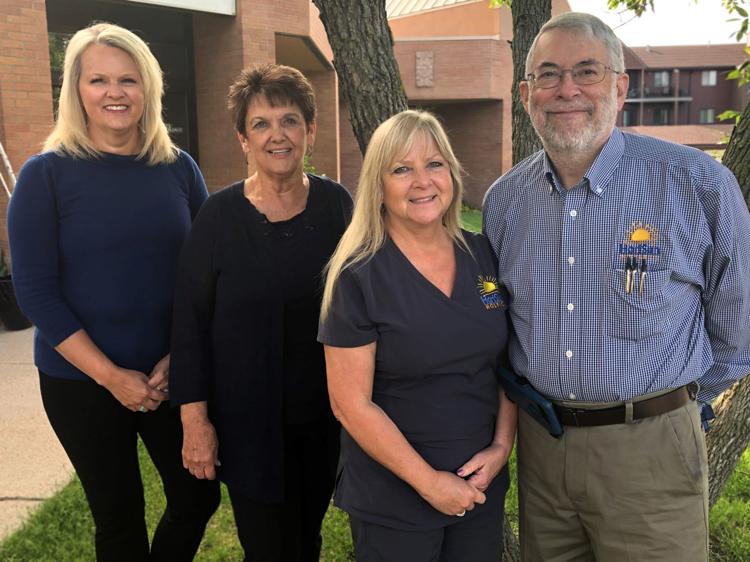 HoriSun Hospice is pleased to recognize four dedicated employees who have each worked for the hospice agency for 10 and 15 years.
Celebrating 15 years with HoriSun Hospice: Dr. Bob Bleicher, medical and executive director; Susan Burkey, clinical program coordinator; Klara Schuman, visiting hospice nurse.
You have free articles remaining.
Celebrating 10 years with HoriSun Hospice: Nancy Hulewicz, office manager.
HoriSun is proud at the commitment and devotion that these individuals have shown in their time with the agency and we believe they are role models in the hospice industry. We would like to extend our congratulations on these milestones and we appreciate all that they have done throughout their many years of dedicated service.
HoriSun Hospice provides help, hope and comfort to those facing a life-limiting illness. Our qualified interdisciplinary team of health care professionals and trained volunteers have ensured that each individual receives the unique quality of care that they deserve. For more information, visit www.horisunhospice.com or call 402-484-6444.