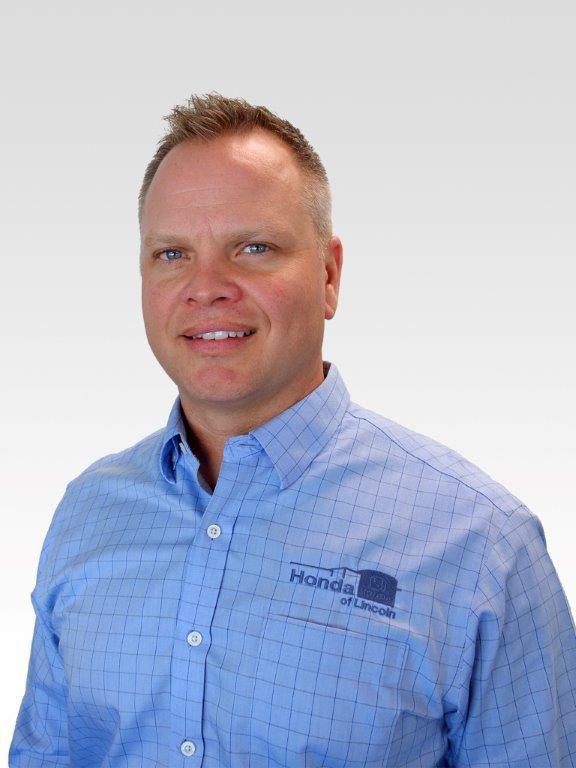 Lincoln, April 8, 2019, Honda of Lincoln is pleased to announce Andy Goodyear as its new general manager. As general manager of Honda of Lincoln, Goodyear will oversee all divisions of dealership operations.
Goodyear began his career in 1997 as a service technician for Williamson Auto Center, now Honda of Lincoln. As a service technician, he found a true appreciation for the Honda brand through close contact with customers and a genuine belief that Honda automobiles are the finest and most reliable in the industry. He then moved into the new and used car sales department as a sales representative, supporting new and used car sales, parts and service.
Goodyear was then promoted to dealership sales manager in 2002, where he has remained until his recent promotion to general manager. During Goodyear's tenures at Williamson Auto Center and Honda of Lincoln, the dealership has earned the automotive industry's prestigious President's Award 13 times. The President's Award is presented to the top 15 percent of dealerships across the nation, who have been graded for overall performance in sales, customer and service satisfaction, out of a total 1,200 dealerships nationwide.
You have free articles remaining.
Long-known for its honesty, integrity and stellar reputation for providing the finest customer service in the region, Honda of Lincoln has become a household name in Lincoln and surrounding communities.
"At Honda of Lincoln, we're always trying to set ourselves apart to make the dealership experience fun and positive for the customer. That's the way Honda of Lincoln does business," said Goodyear. "I'm proud to have been a part of this dealership for the past 22 years, and look forward to the future here," added Goodyear.
Honda of Lincoln is proud to be the largest dealer in our district, as we have been providing Nebraska residents with top-notch Honda sales and service for decades. Whether you want to buy or lease a new Honda, service the Honda you already own or discuss auto financing with our Honda finance team, our Honda dealership in Lincoln, Neb. is here for you. You'll love the Honda of Lincoln way of doing business.