On January 1, Bryan Medical Center welcomed new members to the Bryan Medical Center Board of Trustees for a three-year term. Larry Dlugosh, Ph…
(LINCOLN, Nebraska) – KidGlov is pleased to announce the promotion of Katie Ripa to vice president: account director. In this role, Katie will…
Lincoln, Neb., January 10, 2020, Swanson Russell recently promoted three people: Stuart Adams, Jack Chatelain and Jon Lundeen.
Lincoln, Neb., January 13, 2020, Swanson Russell, Nebraska's largest full-service advertising, marketing and communications agency, announced …
Cornhusker Bank is pleased to announce Nate Keller has been appointed as vice president/relationship manager. Nate will be located at the 8310…
Baylor Evnen, LLP is pleased to announce that Attorneys Tom Shires and Kate Martz have become partners of the firm effective January 1, 2020.
J. Michael Hannon joined Baylor Evnen as a member of the litigation practice group. Hannon practices in the area of general civil litigation. …
Sinclair Hille Architects is pleased to promote Kjersten Tucker, AIA, IIDA, NCARB, to lead interior architect.
Nebraska Home Sales is now serving the Lincoln, York, and Omaha markets as the newest member of the Coldwell Banker global franchise network. …
Pinnacle Bank recently promoted Stacy Durr to regional retail banking manager for the Lincoln area. Durr works from the 70th and Adams location.
TELCOR is excited to announce the promotion of James Swapp to education coordinator for Revenue Cycle Management (RCM).
Bryan Health's position as a regional employer of choice is now bolstered by the selection of Maria Isquierdo as the organization's new chief …
Davis Design is excited to welcome back Ron Larson, architect, and Jeff Detmer, architectural designer.
On January 1, Bryan Health welcomed two new members to its Board of Trustees for three year terms. The Board of Trustees includes community, b…
HoriSun Hospice is pleased to announce the addition of Angela Kelley, RN as hospice case manager to its team.
Lincoln, Nebraska, the West Gate Bank Board of Directors is pleased to welcome Matt Melichar as a mortgage loan officer.
Sioux Falls, S.D. – January 9, 2020 – Great Western Bank has announced new staff members for the Nebraska market. New employees include:
The American Institute of Architects, Nebraska Chapter, announces the election of their 2020 Board of Directors.
Bill Lester, Ameritas chief executive officer, announces the election of Bob Jurgensmeier to executive vice president – individual product and…
Dr. Paul Rallis is pleased to announce a new partnership to continue to elevate Rallis Orthodontics within Lincoln. Dr. Tami Bonilla, who has …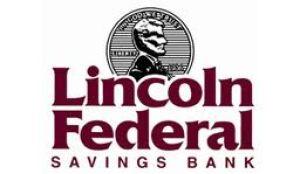 Lincoln Federal Savings Bank


Tabitha Health Care Services
Holmes Lake Family Medicine & Internal Medicine, part of the Bryan Physician Network, welcomes Kelly J. Pierce, MD. Dr. Pierce cares for p…
The Nebraska Association of School Boards (NASB) is proud to recognize Megan Boldt, director of ALICAP/Insurance, as she celebrates her 15th y…
Rich Claussen, Prosper Lincoln's Ambassador for Innovation & Entrepreneurship, presented Brian Ardinger with the Prosper Lincoln Step Up award.
Nebraska Community Foundation is pleased to welcome two exceptional individuals to serve on its volunteer board of directors.
 United Way of Lincoln and Lancaster County is pleased to announce that Meagan Liesveld of Lincoln has been named executive director effective…
News Link congratulates Tony West for reaching the 20-year mark. He graduated from UNL in 1997 with a bachelor's degree in journalism. Prior t…
Crosby Guenzel LLP is pleased to announce the addition of Jay Linton as an attorney of the firm. Linton joined the firm as a law clerk in 2018…