Lincoln, Nebraska, In order to better serve customers, DataVizion officially announced the launch of two new divisions, Mid-Market & Enter…
Leah Kalkwarf has been promoted to strategic accounts consultant with the Lincoln Journal Star. After graduating from Concordia University in …
The Lincoln Journal Star is pleased to announce the promotion of Matt Lanik to senior inside account executive.  Lanik has been a member of th…
Rembolt Ludtke is pleased to announce that Jennifer Ralph has joined the firm. Ralph is a member of Rembolt Ludtke's employment and labor law …
HBE LLP, a leading Nebraska advisory and accounting firm, is pleased to announce that Scott Scheef and Michael Arens have each been promoted t…
Bev Piper is celebrating her retirement from Changing Spaces SRS this month.
Tamara "Tammy" Barry was elected second vice president – sales support and client management. Her previous position was director – sales and m…
The Bryan Foundation welcomed two community members to the foundation's board of trustees in January. They are: Judy Lichti, owner, Lichti Oil…
Matt Kinning, Kinning Design Build, Inc., was installed as president of the Home Builders Association of Lincoln on January 11, 2021. For a co…
Matti Roinila with Grand Forks, N.D., based ICON Architectural Group, has been added to the firm's team of company partners. Roinila currently…
Scott Sullivan, AIA, principal at Erickson Sullivan Architects, announced that Trevor Hull, AIA, and Jennifer Rohn, FCSI, have been promoted t…
RBC Wealth Management is proud to announce the promotions of Jeff Butterfield to first vice president – financial advisor, CJ Domgard to first…
Lincoln Community Foundation (LCF), in partnership with Lincoln Littles and Nebraska Children and Families Foundation, will host the third ann…
Baylor Evnen LLP is pleased to announce that Ann Post has become a partner of the firm effective January 1, 2021.
First Nebraska Trust Company is thankful and honored to serve our clients and professional friends across Nebraska for 25 Years from offices i…
On January 1, Bryan Medical Center welcomed two new members to its Board of Trustees for three-year terms. The Board of Trustees includes comm…
The Harry A. Koch Co. is pleased to announce they have hired Joe Broekemeier as sales executive and ag director.
Mueller Robak LLC -- Nebraska's premier lobbying and government relations firm -- is pleased to announce that Matthew T. Schaefer and Timothy …
The law firm of O'Neill Heinrich Damkroger Bergmeyer & Shultz, P.C., L.L.O. is pleased to announce that Benjamin J. Wischnowski has been n…
Rembolt Ludtke is proud to announce that Max Rodenburg has become a partner with the firm effective Jan 1, 2021.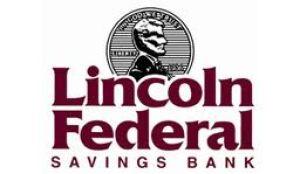 Lincoln Federal Savings Bank

Tabitha Health Care Services
Assurity is pleased to announce the promotion of Jill Fiddler to vice president, general counsel & secretary and Scott Zagurski to vice pr…
Clear Vision is thrilled to announce the addition of Dr. Brooke Segerstrom Beall.
AuctusIQ, a performance-based technology company that helps sales organizations accelerate high growth, won a coveted Brandon Hall Group gold …
On January 1, Bryan Health welcomed two new members to its Board of Trustees for three-year terms. The Board of Trustees includes community, b…
Lincoln, Nebraska — West Gate Bank announces the promotion of Jeremey Shiers to executive vice president of West Gate Bank and president of th…
Cline Williams Wright Johnson & Oldfather, L.L.P. is pleased to announce that Beau B. Bump has become a partner.
Family Medicine & Urgent Care of Waverly has changed its name to Family Practice of Waverly and is now part of the Bryan Physician Network.