BOSTON (AP) — Some users have fled Facebook and Twitter after the platforms booted President Donald Trump and some of his confederates for inc…
RIO DE JANEIRO — Brazil's health regulator on Sunday approved the urgent use of coronavirus vaccines made by Sinovac and AstraZeneca, enabling…
The machines, which are staffed by bank tellers who appear on a screen, replace the bank's drive-thru teller windows.
PARIS (AP) — There is a ray of light for Parisians who, like the rest of the French nation this weekend, begin to observe a tightened coronavi…
Those with big winning stocks in their portfolios need to understand the risks of failing to rebalance their stock portfolio.
Budget a few hours to straighten out your 2020 tax liability.
MILAN (AP) — The autonomous province of South Tyrol with its German-speaking majority is flouting Rome's decision to put it under partial lock…
OTTERLO, Netherlands (AP) — Police in Amsterdam turned a water cannon on hundreds of demonstrators who were taking part in a banned protest Su…
LONDON (AP) — The U.K. government plans to offer a first dose of COVID-19 vaccine to every adult by September as the nation's health care syst…
Don't hand in your letter of resignation until you've read this.
These blunders happen all the time -- but you should take extra care to steer clear of them this year.
Should you stock up on penny stocks?
ISTANBUL (AP) — A cargo ship sank off Turkey's Black Sea coast on Sunday, leaving at least two people dead, an official said.
Don't let these hidden costs wreck your retirement.
Don't let financial woes wreck your senior years. Take these steps instead.
Don't believe everything you hear about spending as a retiree.
BERLIN (AP) — The Austrian government is extending the country's lockdown until Feb. 7 in a drive to push down still-high infection figures as…
A survey reveals the issues to keep on your radar as the new administration gets to work.
Keeping tabs on how the program's trust funds are faring will help you gear up for potential benefit cuts.
BELGRADE, Serbia (AP) — Vaccines from the West, Russia or China? Or none at all? That dilemma faces nations in southeastern Europe, where coro…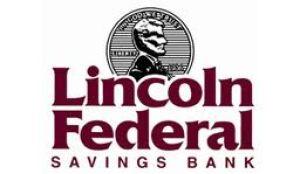 Lincoln Federal Savings Bank

Tabitha Health Care Services
HONG KONG (AP) — E-commerce workers who kept China fed during the coronavirus pandemic, making their billionaire bosses even richer, are so un…
Lincoln Community Foundation (LCF), in partnership with Lincoln Littles and Nebraska Children and Families Foundation, will host the third ann…
Baylor Evnen LLP is pleased to announce that Ann Post has become a partner of the firm effective January 1, 2021.
First Nebraska Trust Company is thankful and honored to serve our clients and professional friends across Nebraska for 25 Years from offices i…
On January 1, Bryan Medical Center welcomed two new members to its Board of Trustees for three-year terms. The Board of Trustees includes comm…
The Harry A. Koch Co. is pleased to announce they have hired Joe Broekemeier as sales executive and ag director.
Mueller Robak LLC -- Nebraska's premier lobbying and government relations firm -- is pleased to announce that Matthew T. Schaefer and Timothy …