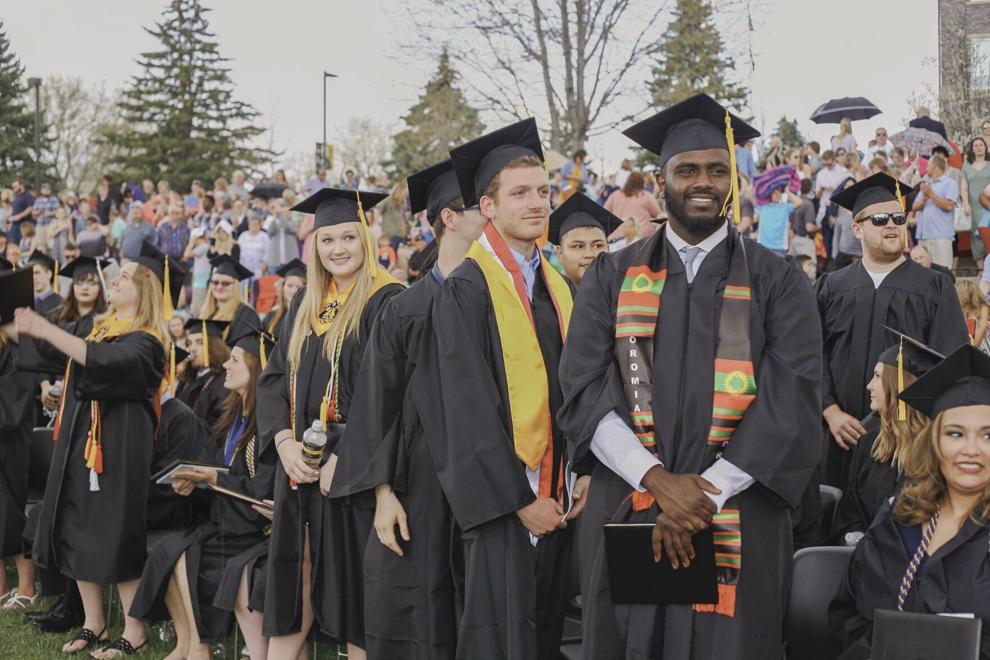 The graduation caps are flying high at Willow Bowl.
With its soaring enrollment (up 24% since 2017), Wayne State College has improved its four-year graduation rate by 3.5% and maintained a 73% retention rate for students moving from their first to second year of study. The average retention rate for open enrollment public four-year institutions like Wayne State is 61%, according to the National Center for Education Statistics.
"These numbers are a great testament to the ongoing and consistent mentoring and advisement by our staff and faculty to keep the students on track, beginning the moment they set foot on campus to the moment they don their cap and gown," said Jay Collier, director of college relations at WSC. "We are in the business of saying 'yes.' If you want to attend college, we want you here. And when you get here, we will help you find any service you need to make this work. For us, it's personal."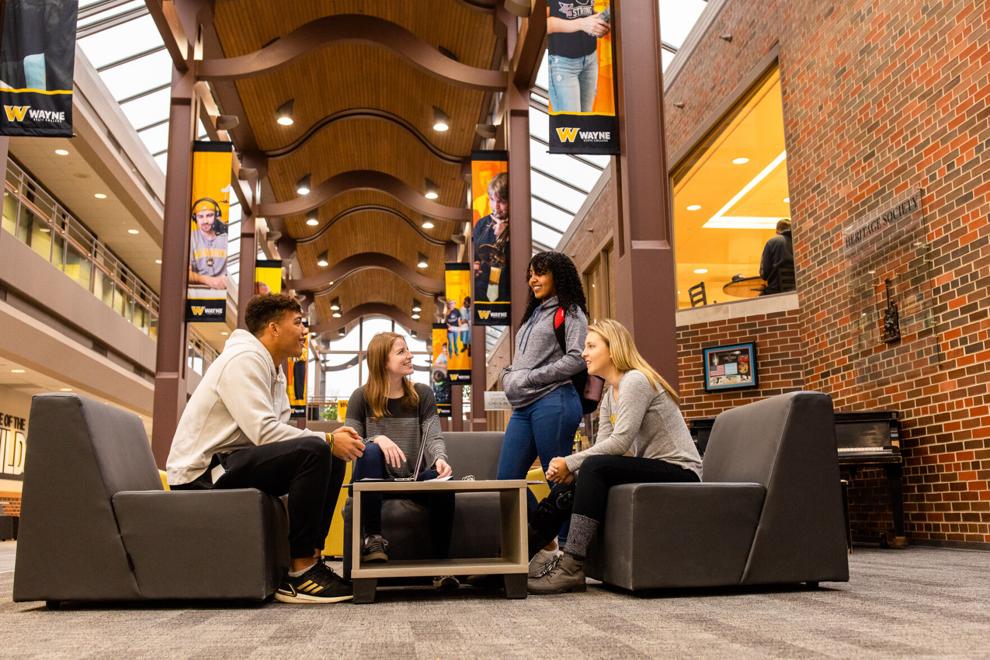 As part of its commitment to continually improving the Wayne State experience and providing a learning environment that supports all students along their educational journey, the college works arduously to identify career path trends among current and future students through data analytics, provides on-site immersive mentoring, introduces new academic programming and makes renovations to on-campus accommodations and facilities. 
New academic pathways introduced this year include Film Production and Theory, Sports Media and Supply Chain Management for undergraduates. The Center for Applied Technology recently added a computer robotics lab in which students can learn to program and troubleshoot automated production systems. In recognition of its tradition as a teachers college, two state-of-the-art labs were added to the education department for the study and instruction of English, writing, science, math and technology. In addition, the newly renovated Benthack Hall opened this fall to much fanfare. The facility houses the college's counseling, education and family and consumer sciences programs.
"Our commitment to each student runs deep," Collier said. "I am always impressed by how earnest these students are and how they recognize the transformational power of the pursuit of their degree every step of the way."
Collier cited one of the highlights of the graduation ceremony. WSC President Marysz Rames begins inviting students who identify with various groups to stand: first generation, members of the military, on-campus volunteers, community volunteers, student athletes, service-learning participants, and so on.
"Within just a few moments, the entire graduating class is standing," Collier said. "It's very powerful to see how many different groups are represented in the makeup of our student body and how engaged they are within both the on- and off-campus communities. We also know that engagement outside the classroom is important to keeping kids engaged inside the classroom. And our outcomes speak volumes about this."
In survey after survey, when asked to identify the things they treasure most about their time at WSC, Collier said students cite individual attention, the ability to have someone see them as a person and understand who they are, what they are about and where they want to be in their careers.
Based on these responses, the caps at Willow Bowl fly even higher.
---
This content was produced by Brand Ave. Studios. The news and editorial departments had no role in its creation or display. Brand Ave. Studios connects advertisers with a targeted audience through compelling content programs, from concept to production and distribution. For more information contact sales@brandavestudios.com.