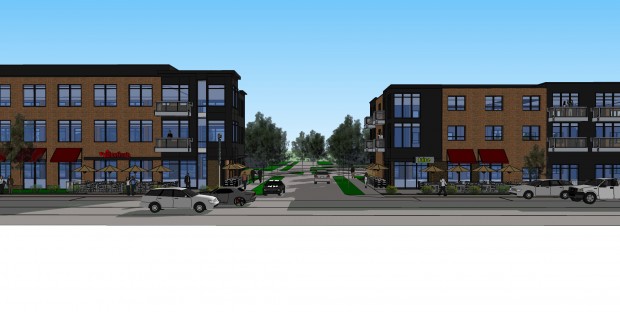 A bit behind schedule, the developers have finally pulled a building permit for the first building that's part of the redevelopment of the old Valentino's at 35th and Holdrege.
The $2.2 million permit was filed Thursday for a building at 3535 Holdrege. Plans call for two buildings, the first of which will be on the east side of 35th Street. It will have nearly 7,000 square feet of retail on the bottom floor, half of which will be taken up by Valentino's. The top two floors will have offices. Once that's complete, a process developers earlier said would take about eight months, plans are to demolish the existing Valentino's restaurant and build another three-story building that will have retail on the first floor and apartments on the top two floors.
When the project was unveiled in March 2012, developers WRK LLC said they hoped to start work in the summer.