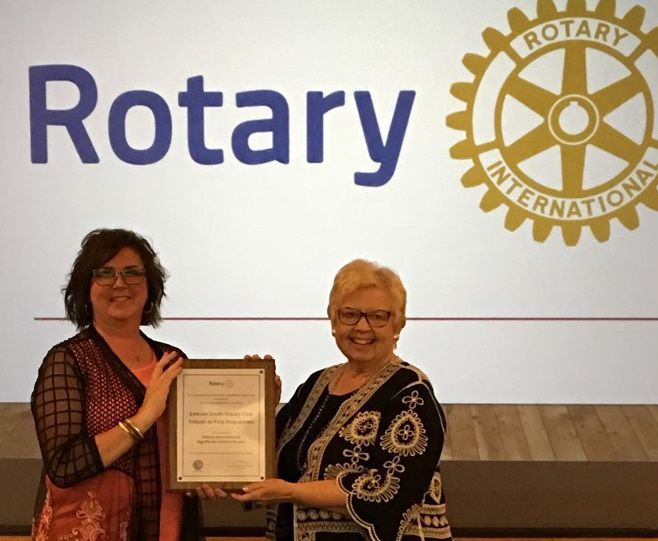 Lincoln South Rotary Club was named the No. 1 Club in Rotary District 5650 during an awards ceremony at the District Conference held July 26-27 at the Lied Lodge and Conference Center in Nebraska City.
Ranking the 41 clubs in the district is based on community service, projects, participation in Rotary events, membership and support of Rotary goals.
You have free articles remaining.
The club was also recognized for having the highest per capita giving to the Rotary Foundation, supporting the activities of Rotary in Lincoln and around the world.
The club's project, Tribute to First Responders, was selected as the Overall Outstanding Project in the District for this Rotary year. And it was recognized with the Rotary International Significant Service Award. Announcing the award, it was noted that the Tribute was the first-ever event of this size recognizing those serving the Lincoln community.
At the event were 38 corporate sponsors, with 365 in attendance including 55 first responders. Lincoln South Rotary Club further honored the first responders by providing $1,000 grants each to the Police and Fire charities of choice as well as nearly $6,000 to Crime Stoppers.
Rotary International is a volunteer organization of business and professional leaders who provide humanitarian service and help build goodwill and peace in the world. Approximately 1.2 million Rotary Club members belong to 33,000 Rotary Clubs in more than 200 countries and geographical areas. To learn more about the club, see lincolnsouthrotary.org.