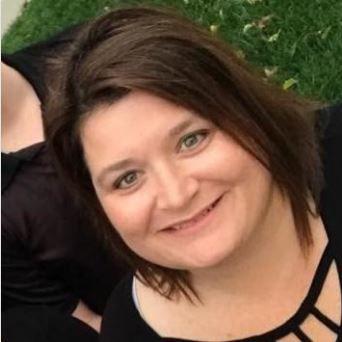 Anne Richeson is proof that it's never too late to make a difference. She was working in the for-profit corporate world and felt something was missing. When her father-in-law became ill and eventually needed hospice care, she was forever changed. Anne wanted to work where she was able to serve and care for people and give hope and courage to those who are at their most vulnerable.
With three small children at home and a very supportive husband, Anne started her new career path at SCC. With an associate degree now under her belt, she is excited to continue her education and grow in her role as a nurse therapist in the Traumatic Brain Injury and Stroke Unit at Madonna.
Anne refers to the special moments she gets to share with her patients as "little golden nuggets." It's these moments that she loves most about her new career, and the energy she receives from them fuels her to do her best.
Anne was nominated by co-worker, Fay Weckle: "Anne is a very compassionate, energetic, loving nurse. She always takes time for someone who has a need or a question, no matter how busy she already is. I have known her to buy hair ties for a patient who needed them, with her own funds, also games or toys for patients who were bored and needed something else to do. She always has a smile on her face, laughs readily from a cheerful optimistic spirit, and is quick to give a compliment or word of encouragement. If I had to choose just one nurse to take care of me, I would want it to be Anne."