Would you like cream with that? You can go dairy, from skim milk to heavy cream. You can go nondairy with various "creams" or "milks" made from nuts, seeds or plants. Bill Daley with the Chicago Tribune tastes 10 varieties to see what works best with coffee.
We hope you enjoy the products we recommend. We may receive a commission if you purchase a product mentioned in this article.
Silk Unsweetened Almond Milk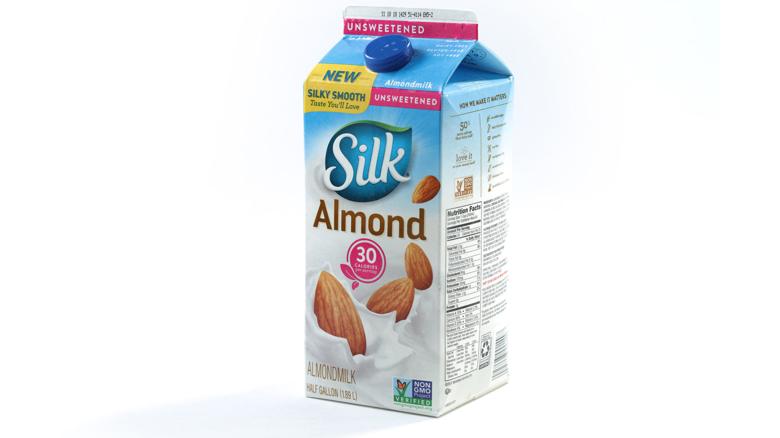 This off-white almond milk had an appealing freshness that countered its somewhat chalky mouthfeel. It played well with coffee, taking off the bitter edge.
So Delicious Original Coconut Milk Beverage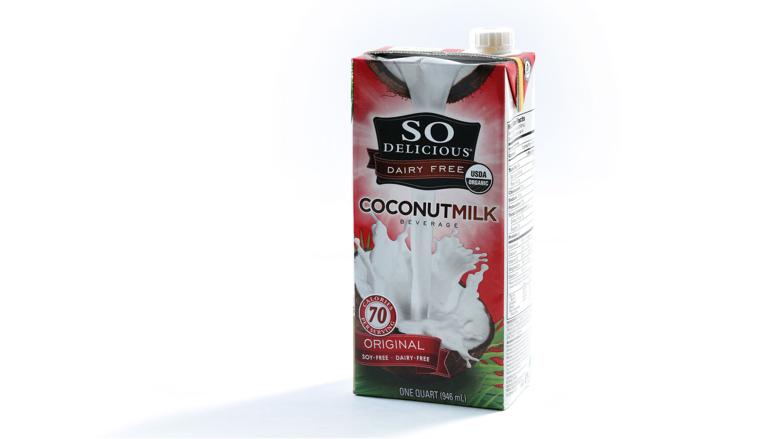 Although dairy-free, this beverage reminded me of skim milk in color. While skim milk can feel thin on the palate, this coconut milk had a very creamy feel. There are both coconut milk and sugar in this product, but you don't really taste them, either on its own or in coffee. This beverage took the edge off the coffee and gave it a creamy feel.
Good Karma Unsweetened Flaxmilk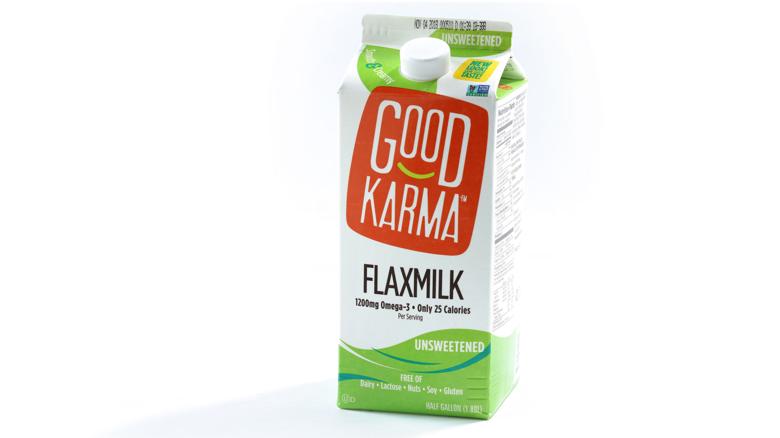 Pearly white with a definite chalky note, this product had a very neutral flavor profile on its own and in coffee. Indeed, it seemed to vanish into the coffee, adding neither flavor nor texture.
Dean's Dairy Pure Half & Half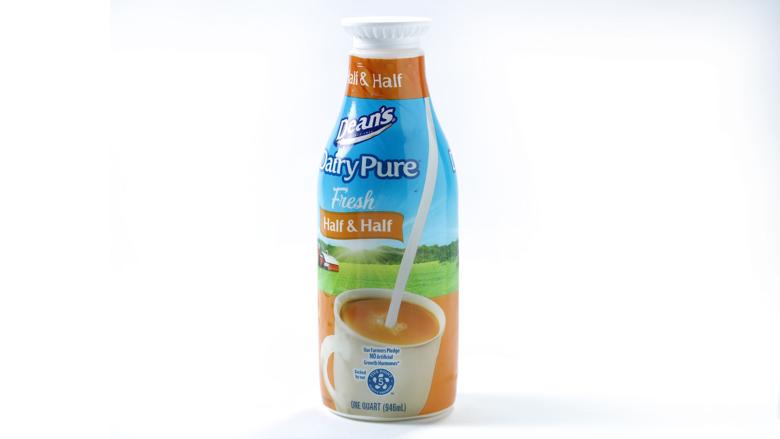 Very white in color with a creamy medium consistency. Had that slight "grassy" dairy flavor. The half-and-half muted the coffee's bitterness, but I still found myself adding sugar just as I do at home. This cup offered the comfort of the familiar.
Living Harvest Tempt Original Hempmilk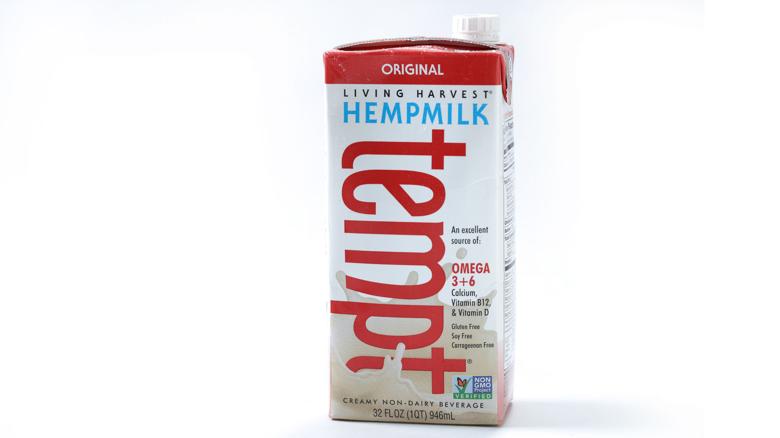 On its own, this product has a pronounced flavor: "Hemp-y" perhaps? This hemp milk, colored an antique white, has a thin consistency even when shaken, but there is a definite creamy chalkiness that reminded me of an antacid. Cane sugar is one of the ingredients, but this product is no sugar bomb. This hemp milk colors the coffee, but the flavor disappears into it. The coffee texture, to me, remains unchanged from black.
Califia Farms Unsweetened Almondmilk Creamer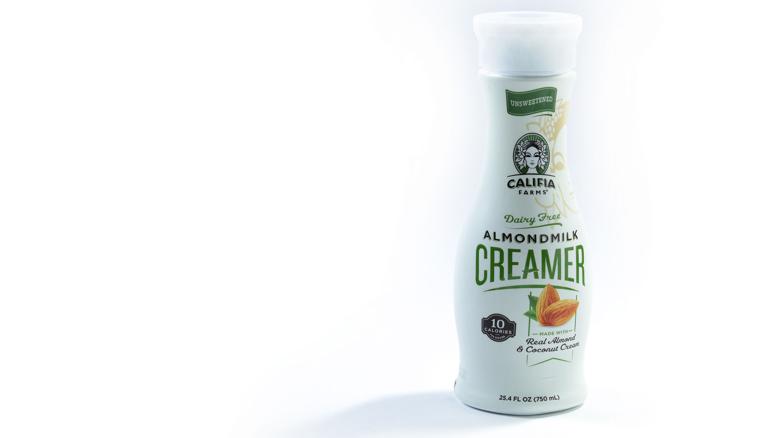 The label reads "Real Almond & Coconut Cream," and that's exactly what you taste. The sweet note of almond comes followed by the coconut. Consistency is thin but coats the mouth. This pearly white creamer gives a nutty, almost grassy note to the coffee, followed by a suggestion of coconut. It's not a bad pairing; just different for a traditional dairy half-and-half user like me.
Silk Original Soymilk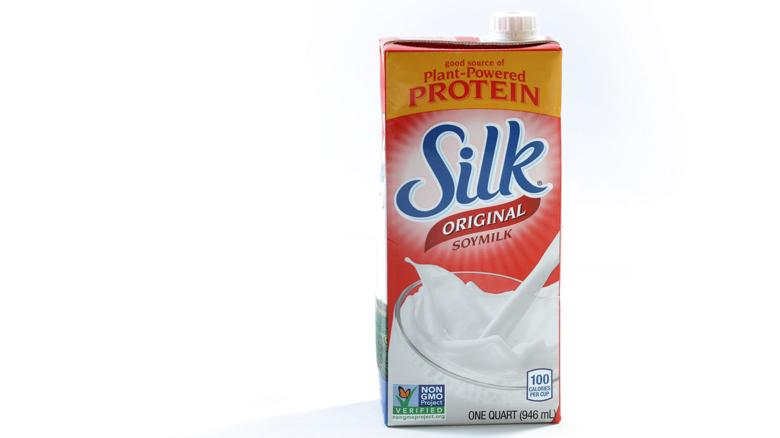 The flavor of this off-white soy milk is at once bright and nondescript with a light sweet note. The texture is thin, smooth. This soy milk lightens the coffee and tones downs the bitterness, while allowing the coffee flavor to come through. Not bad.
Rice Dream Classic Original Organic Rice Drink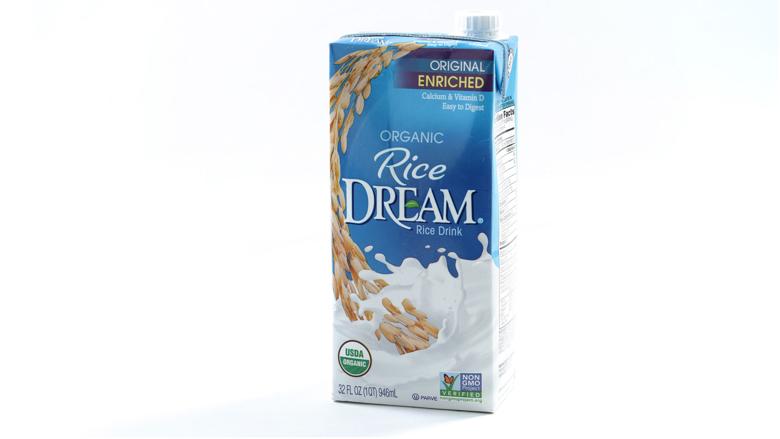 This product had a dairy-like blandness with a touch of sweetness from brown rice. In coffee, it smoothed out the flavor but didn't leave any sense of added creaminess.
Nestle Liquid Coffee-Mate Original Creamer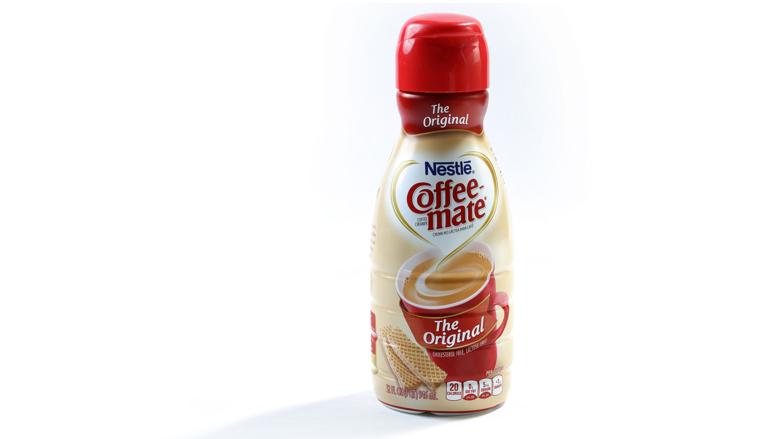 Very white in color, mild in flavor and with the tiniest note of sweetness on the finish, this nondairy creamer coats the mouth before quickly vanishing. Maybe it's because I use Coffee-Mate a lot at work, but I found it plays well with coffee, lightening up the brew but letting the flavor come through.
Ripple Original Plant-based Half & Half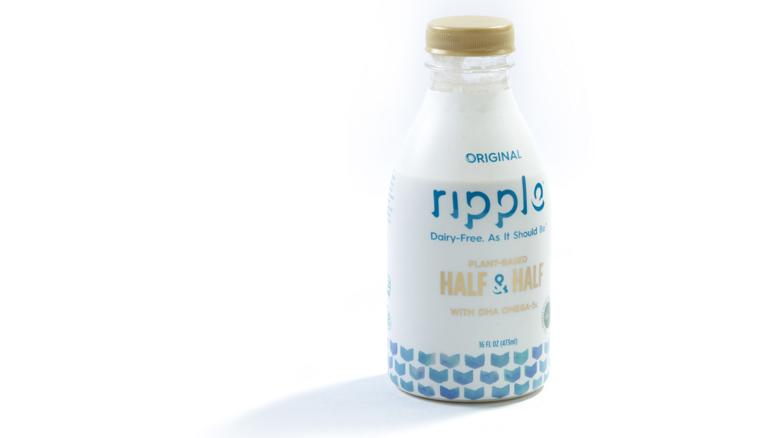 Made with water, sunflower oil and pea protein, this plant-based half-and-half is chalk-white in color and rather chalky in terms of flavor. It coats the mouth like dairy, but there's the slightest grainy quality to the texture. In coffee, the chalkiness goes away and is replaced with a creaminess that gives it a mouthfeel very close to coffee with dairy half-and-half.