"Crews will be back out there," Lincoln's snow czar Tim Byrne said. "They will be tidying up. We will be responding to all requests for service." 
NU coach Scott Frost feels the culture in his program is better than it's been at any point since his arrival. But questions persist.
A day after a nine-member committee of state lawmakers was advised to quarantine due to a COVID-19 exposure, two of the state senators were back at work on Wednesday.
But as it stands, Lancaster County will trail behind every other health district in the state in moving to vaccinate elderly residents.
The effort attracted strong support from predominantly rural interests during a public hearing that focused on sharply rising property taxes.
Lincoln's postmaster said mail is being delivered where possible but that "we've had a difficult time getting around the city, just like every…
Browse through the latest employment postings on https://journalstar.com/jobs and find your next career.
The Sarpy County Wellness Court will be a voluntary option for those with major mental health diagnoses who are facing nonviolent felony charges.
The Lincoln banker and one-time City Council candidate died Jan. 21 -- just a day before his 69th birthday -- after suffering from Parkinson's…
Don't miss Wednesday's most popular stories from The Lincoln Journal Star.
Ricketts said he had not signed a proclamation for "I Love Public Schools Day" because "typically our proclamations on education focus on educ…
"I think success stories like this help people realize a rescue pet might have a past, but it doesn't necessarily mean it doesn't have a wonde…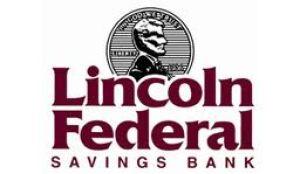 Lincoln Federal Savings Bank

Tabitha Health Care Services