The ability to qualify for a parking permit could impact up to 40,000 families in Nebraska who have loved ones affected by developmental or neurological disabilities, according to the Lincoln woman who brought the idea to a state senator.
A 37-year-old Lincoln woman injured when she fell off a bridge southeast of Waverly early Sunday morning has been transferred to an Omaha hospital, Lancaster County Sheriff Terry Wagner said.
Check out some of the food trucks and mobile dining options around Lincoln. If you know of updates to this list, send us a Facebook message or email yourpics@journalstar.com. What's your favorite food truck in Lincoln?
Hundreds of people clamored Monday for city officials to do something to reduce the slickness of Lincoln side streets, which transformed into …
Much has been made about the recent NU hire's recruiting prowess, and he will waste little time putting it to use around Lincoln. 
Planner Azcia Fleming pointed out the work that still needs to be done to make education equitable for all students, to ensure everyone feels …
Plan your calendar around these popular acts coming to the area.
Sheriff Doug Brown said in a news release that law enforcement agencies, fire departments and eight EMS crews spent more than 1,300 hours sear…
A garage fire Monday night near 49th and A streets caused $100,000 damage, according to Lincoln Fire & Rescue.
Those with information could be eligible for a reward and can remain anonymous.
Former Lincoln mayoral chief of staff Rick Hoppe turned down a job as Lancaster County's chief administrative officer Monday to remain in his …
Refugee from Ukraine dies in accident and Lincoln helpers rally to help her family.


Tabitha Health Care Services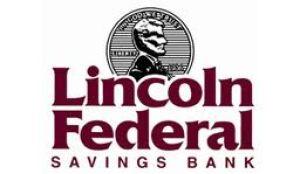 Lincoln Federal Savings Bank