Alan Burr, 73, of Humboldt died on Jan. 13 of complications from COVID-19. Teacher, artist, beloved brother, favorite uncle. "He did what he wanted, when he wanted to."
Tickets for both shows go on sale April 23 at 10 a.m. They are available at ticketmaster.com. No tickets will be sold at Pinnacle Bank Arena.
NU's young backup QBs need time to develop. So, some advice in that regard courtesy of the great John Wooden: Be quick, but don't hurry. 
"I think a lot of people were skeptical ... as to how we were going to show out without Lauren, and I think that everyone stepped up."
Girls matched face masks to their dresses Saturday as Lincoln high school seniors get to celebrate prom in an abnormal year.
This spring, the Journal Star set out to honor the lives of those lost to COVID-19. The families were eager to share the stories of those they loved.
"We understand that this is significant, and ultimately here in Lincoln, we've got to do our part to make sure people are safe, that they're a…
Officer Erin Spilker said when police found the teen in a vehicle outside the South 27th Street Walmart, he punched the officer multiple times…
Police arrived at a report of vehicles racing to see a Range Rover and a GMC pickup take off. Police later learned both vehicles had been stol…
Up to 2 inches is forecast, with higher amounts farther south. Six counties in southeast Nebraska will be in a winter weather advisory beginni…
The Nebraska Legislature is unlikely to approve proposals on voter ID or mail-in balloting because the committee that handles the issue is deadlocked.
The nonprofit organization Honor365 started a nationwide tour of the exhibit in January.

Tabitha Health Care Services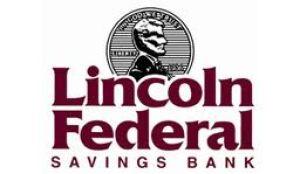 Lincoln Federal Savings Bank