White-winged dove species increasing in numbers in Nebraska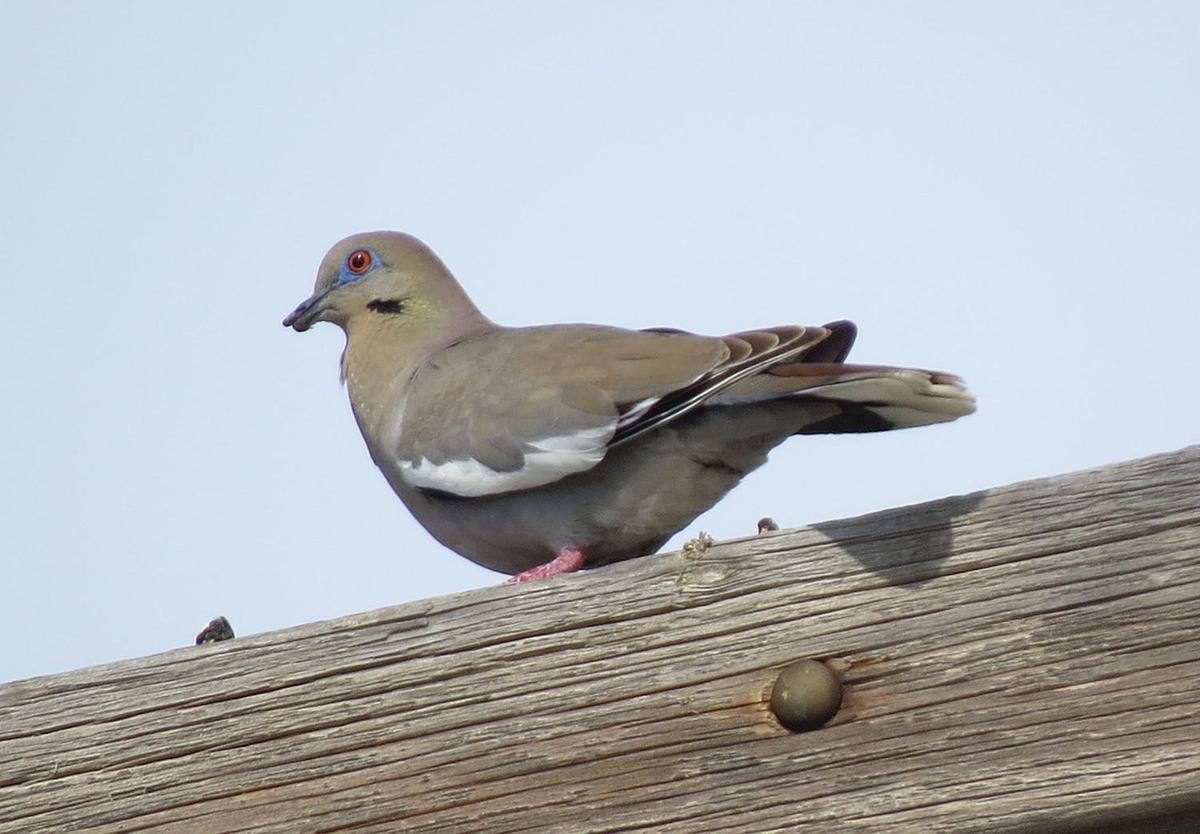 White-winged doves are one of a handful of bird species rapidly increasing in Nebraska.
The dove is a native to the American Southwest, but has been increasing in numbers and expanding its range for decades. White-winged doves should not be confused with the Eurasian collared-dove, a non-native species that arrived in the late 1990s and is now common in cities and towns.
Nebraska had its first documented occurrence of white-winged doves in 1994, and by the end of the 20th century there were three more records. The number of reports continued to increase during the 21st century.
During the past two years, the white-winged dove invasion seems to have reached a new level. Among the recent developments are new reports of nesting in 2016 in Culbertson in Hitchcock County, and Aurora in Hamilton County. In 2017, there was a report of nesting near Wahoo, in Saunders County.
The frequency of white-winged dove reports in places such as Benkelman, Champion and Imperial suggests the species now is established as a summer resident in some cities and towns in southwest Nebraska. It is assumed that regular nesting likely occurs in these areas even though evidence may be lacking. Reports of single birds or pairs also seems to have increased over the past two years. I tallied at least a dozen reports for 2017, which is remarkable considering there were no documented records less than two decades ago.
It seems it is only a matter of time before white-winged doves are common and widespread in Nebraska. If you have seen a white-winged dove recently that you have not reported elsewhere, such as eBird.org, drop me a note at joel.jorgensen@nebraska.gov.