THE PG VERSION | PARKER GABRIEL'S EXTRA POINTS FROM HUSKERS-NITTANY LIONS
The PG Version: Parker Gabriel's extra points from Huskers-Nittany Lions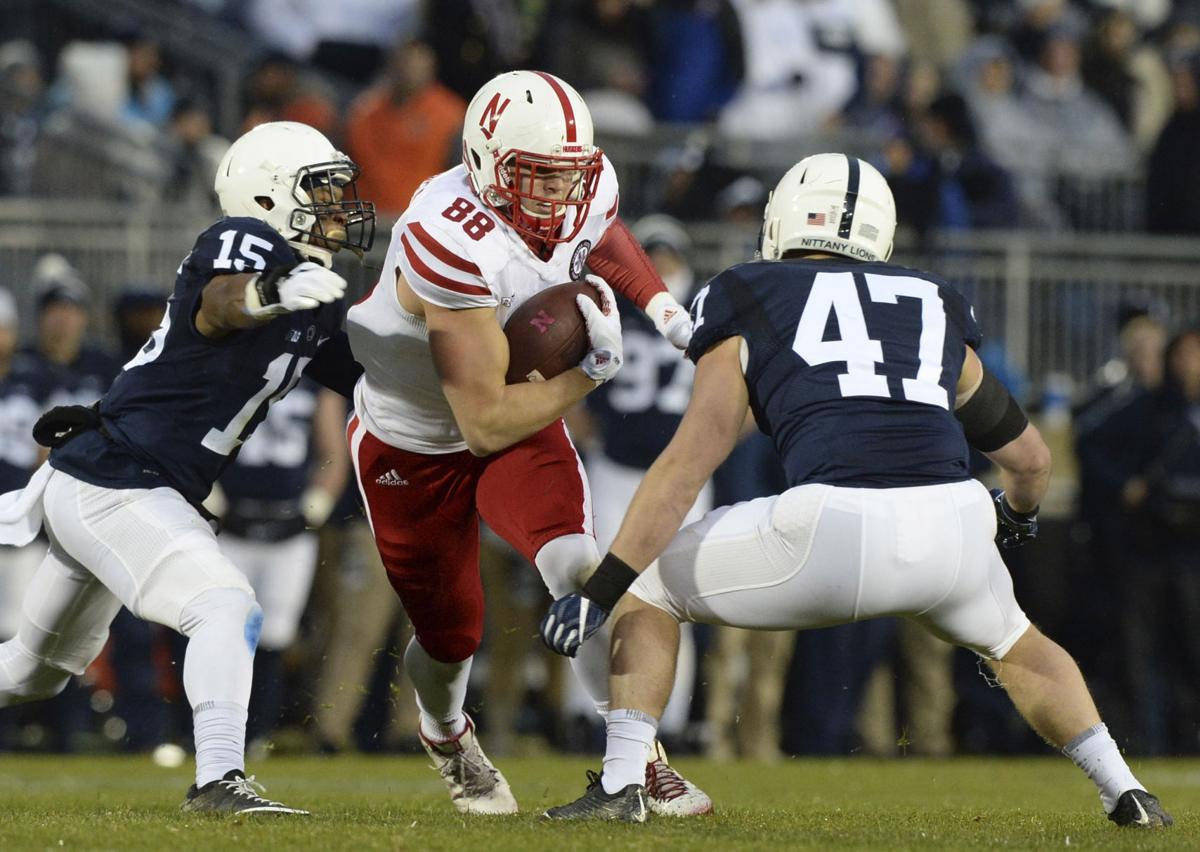 Nebraska football writer Parker Gabriel offers his extra points from Nebraska's 56-44 loss to Penn State on Saturday in State College, Pennsylvania.
Turning point: The first time Saquon Barkley touched the ball. The Huskers had a chance at a three-and-out and instead gave up a 65-yard touchdown. NU did lead briefly after that, but the tone had already been set. 
It was over when: The Nittany Lions hit their stride early in the second quarter. The Huskers' offense and defense wilted at the same time and PSU mounted five straight scoring drives.
Quotable: Nebraska junior left guard Jerald Foster on a 4-7 record and having one game left in the season.
"Losing this many games is something that I just, I couldn't see myself doing. It's how this season is going. We still have one more game to really send our seniors off right, allow them to say that they beat Iowa at home for their last game. So we're going to prepare well and be ready for them on Friday."
Game ball: One each for Penn State juniors Barkley and Trace McSorley. Barkley scored the first time he touched the ball and finished with 224 yards of offense and three touchdowns on 23 touches. McSorley racked up 371 total yards (321 passing) and accounted for four scores (three passing).
They dominated, just as they have throughout their careers.
Notable performance: Redshirt junior quarterback Tanner Lee threw for 399 yards and three touchdowns one day after clearing concussion protocol. Lee, of course, would trade numbers for wins, but he's up to No. 4 on the school's single-season passing list with 2,938 yards on the season. He would move past Zac Taylor (3,197) and into the No. 2 spot with 260 yards against Iowa. He has 21 touchdowns, five short of Taylor's school record, and 13 interceptions.
A bonus: Keep an eye on PSU receiver Juwan Johnson. The imposing, 6-foot-4 sophomore finished with 105 yards on five catches and is going to be a big problem for Big Ten secondaries in the future.
Deep connection: Lee found Stanley Morgan up the sideline for a 51-yard gain late in the third quarter, setting up the Huskers' second touchdown of the frame.
357.5: Average passing yards against Nebraska by the four best quarterbacks they've faced this season. Arkansas State's Justice Hansen, Oregon's Justin Herbert, Ohio State's J.T. Barrett and McSorley also combined to throw 14 touchdowns and three interceptions.
6.4: Gap in yards per play between PSU and NU in the first half. An astounding difference in production.
0: Negative rushing yards for Saquon Barkley, who averaged 9.3 yards over 17 carries.
74:15: Game time between leads for the Huskers, from the third quarter against Northwestern to late in the first quarter against PSU.
3:37: Length of time the lead lasted. Seven seconds for a kick return and 3:30 for the Nittany Lions to go 66 yards.
11: Number of 20-plus rushes the Huskers have through 11 games after Mikale Wilbon's 24-yard touchdown run in the fourth quarter.