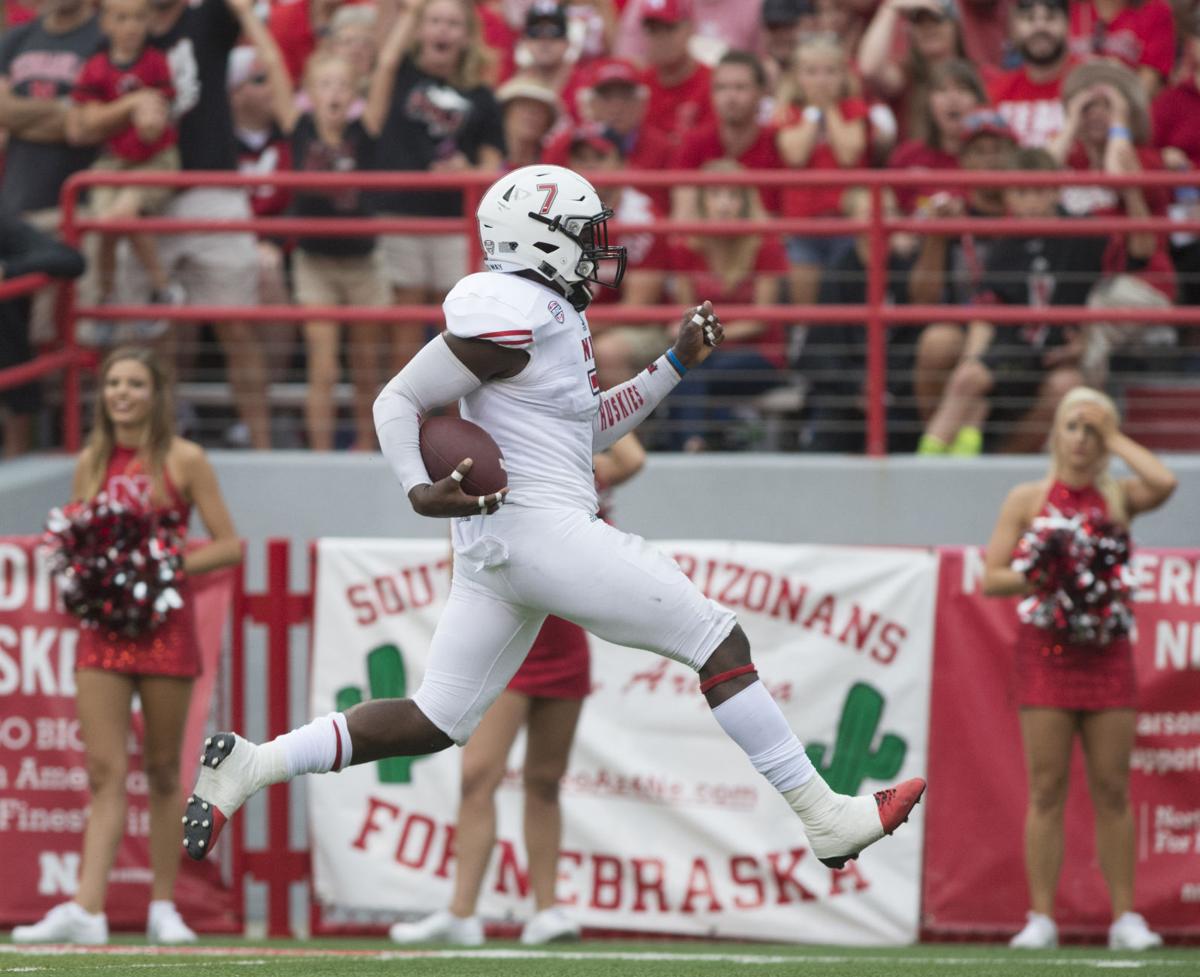 Nebraska football writer Parker Gabriel offers his extra points from Nebraska's 21-17 loss to Northern Illinois.
Turning point: This game turned on two key moments. The first came when Shawun Lurry halted Nebraska's opening drive and raced 87 yards for a touchdown. The second came just after the Huskers took their first lead at 17-14. Drew Brown hit an excellent kickoff into the wind for a touchback, but Northern Illinois quarterback Daniel Santacaterina made his best throw of the day up the right sideline to Christian Blake for 47 yards. It proved the Huskies weren't going away and was the only big passing play for the visitors.
It was over when: Huskers quarterback Tanner Lee was intercepted by Josh Corcoran with 96 seconds remaining.
Quotable: Head coach Mike Riley on Lee, who has thrown seven interceptions in Nebraska's last eight quarters —
"I know this, we have to coach him and support him right now. I don't know him well enough him, these kinds of tough situations, but the time I've been around him, I've been very impressed with him. I think he'll come back to work and get ready for the next game in a great manner, and I've got a lot of confidence that that will occur and that he'll be anxious to do that."
Game ball: One for each side: Huskers defensive lineman Khalil Davis and NIU sophomore defensive end Sutton Smith.
Davis had his most disruptive game as a Husker and the Blackshirts got more pressure than they had in their first two games. Davis finished with three tackles, two for loss, half a sack, a forced fumble and a break-up. Smith had two sacks and dominated throughout.
Notable performance: Spielman had three catches for 52 yards and also returned a kick 50 yards late in the first quarter.
Deep connection: Lee found redshirt freshman JD Spielman up the seam for 36 yards to the NIU 2 to set up the Huskers' go-ahead score. It was a rarity among the Huskers' 42 pass attempts that combined good protection, a receiver winning his route, the quarterback putting it in the right spot and the receiver hanging on. NU had breakdowns in each phase throughout the afternoon.
8: Rushing yards for Devine Ozigbo, who got his first game action of the season, on two carries.
171: Advantage in total yards of offense that the Huskers had over NIU. The Huskies were plus-two in the turnover department.
2:22: Total game time that Nebraska led.
2: Times an opponent had returned two interceptions for touchdowns against NU before Saturday: last year against Ohio State and Colorado in 1967.