NORTHWESTERN vs. NEBRASKA
The PG Version: Parker Gabriel's extra points from Huskers-Wildcats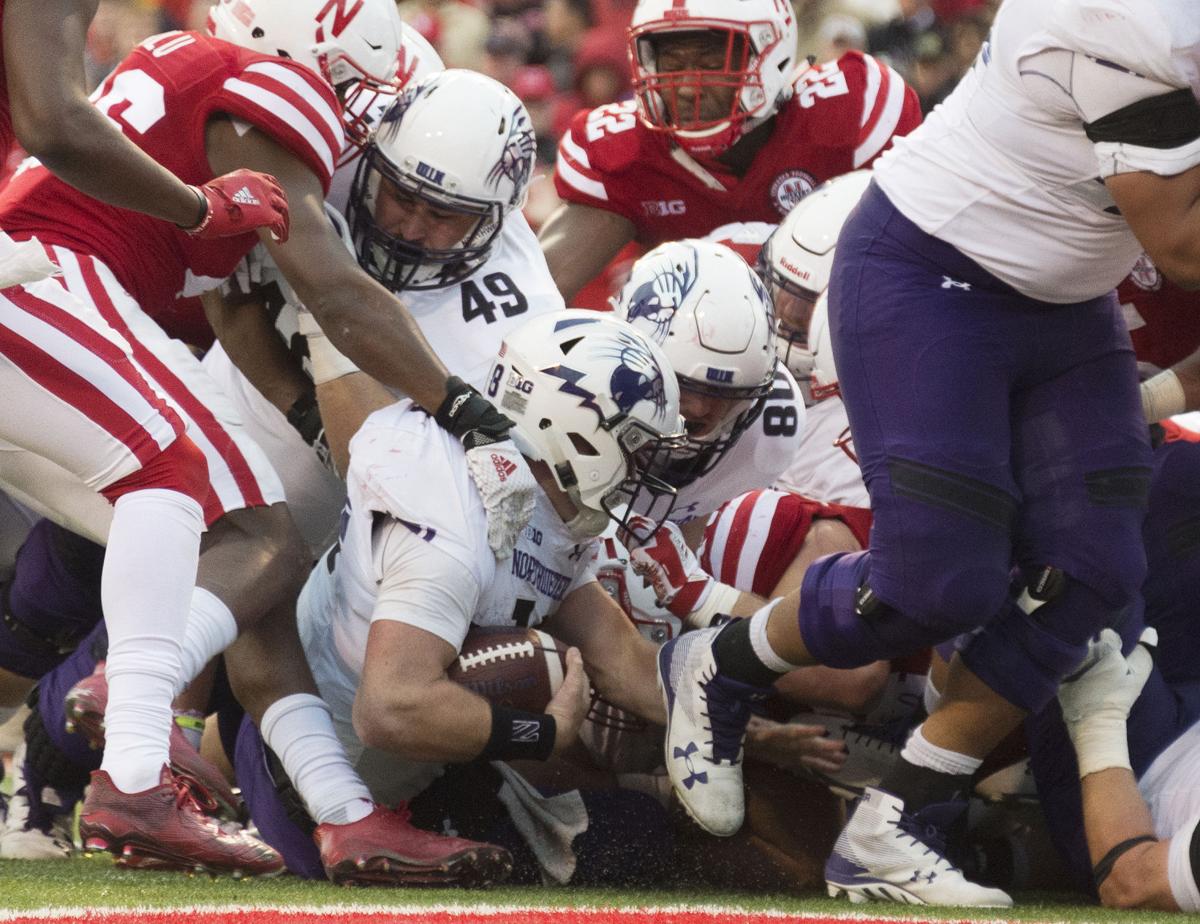 Nebraska football writer Parker Gabriel offers his extra points from Nebraska's 31-24 overtime loss to Northwestern on Saturday afternoon at Memorial Stadium.
Turning point: When Nebraska failed to score on its first drive of the second half. The mammoth, 18-play, 79-yard march stalled out at the 6. The Huskers could have gone up 11. Instead they led by seven after a Drew Brown field goal. At that point, the Wildcats must have known the hosts were not capable of fully burying them.
It was over when: A second-and-10 overtime screen pass fell apart and Tanner Lee was sacked for a 10-yard loss. Third-and-20 with a leaky offensive line and a revved up pass rush is no recipe for success.
Quotable: Head coach Mike Riley, on the play that looked like a potential touchdown but turned into Tanner Lee's third and final interception of the afternoon.
"We actually had a max protection called (seven in pass protection), but we got beat on a stunt and (Northwestern defensive end Joe Gaziano) was free. The hit caused the interception. It looked like we had a real good play going, but it turned into a real bad play."
Game ball: Northwestern cornerback Kyle Queiro. The senior intercepted Lee twice in the first half and nearly had a third pick that could have gone for a touchdown. Riley talked after the game about the effective way in which Northwestern mixed its looks and coverage against Husker standout junior Stanley Morgan. Queiro was a big part of it.
Notable performance: The Wildcats entered Saturday averaging just 127.8 rushing yards per game but rolled to 232 on 45 carries against the Huskers. Justin Jackson churned for 154 on 31 attempts, while Jeremy Larkin picked up 69 on 10.
Deep (missed) connection: Two narrow misses for Nebraska. Lee had redshirt freshman JD Spielman behind the defense for a likely 52-yard touchdown on third-and-7 late in the third quarter, but Queiro was just able to get a hand on it and knock it away. Then Lee found Stanley Morgan deep down the sideline on first down on the Huskers' final drive, but Morgan was just out of bounds against tight coverage inside the Wildcats' 10.
10: Misses in 11 tries on third down for Northwestern. How often does a team convert 9 percent of its third-down tries and win?
4.9: Huskers' yards per play, the team's lowest average since a Sept. 23 win against Rutgers and the third-worst this fall.
15.2: Nebraska's average starting field position following five Northwestern kickoffs.
40: Nebraska's new longest rushing play of the season, compliments of JD Spielman.
11: Team-best tackle total for Chris Weber, who had to be helped off the field in the fourth quarter, giving him a program-leading 77 on the season.