NEBRASKA vs. ILLINOIS
The PG Version: Big nights for Tanner Lee and Ben Stille; Langsdorf in the groove; a key defensive stop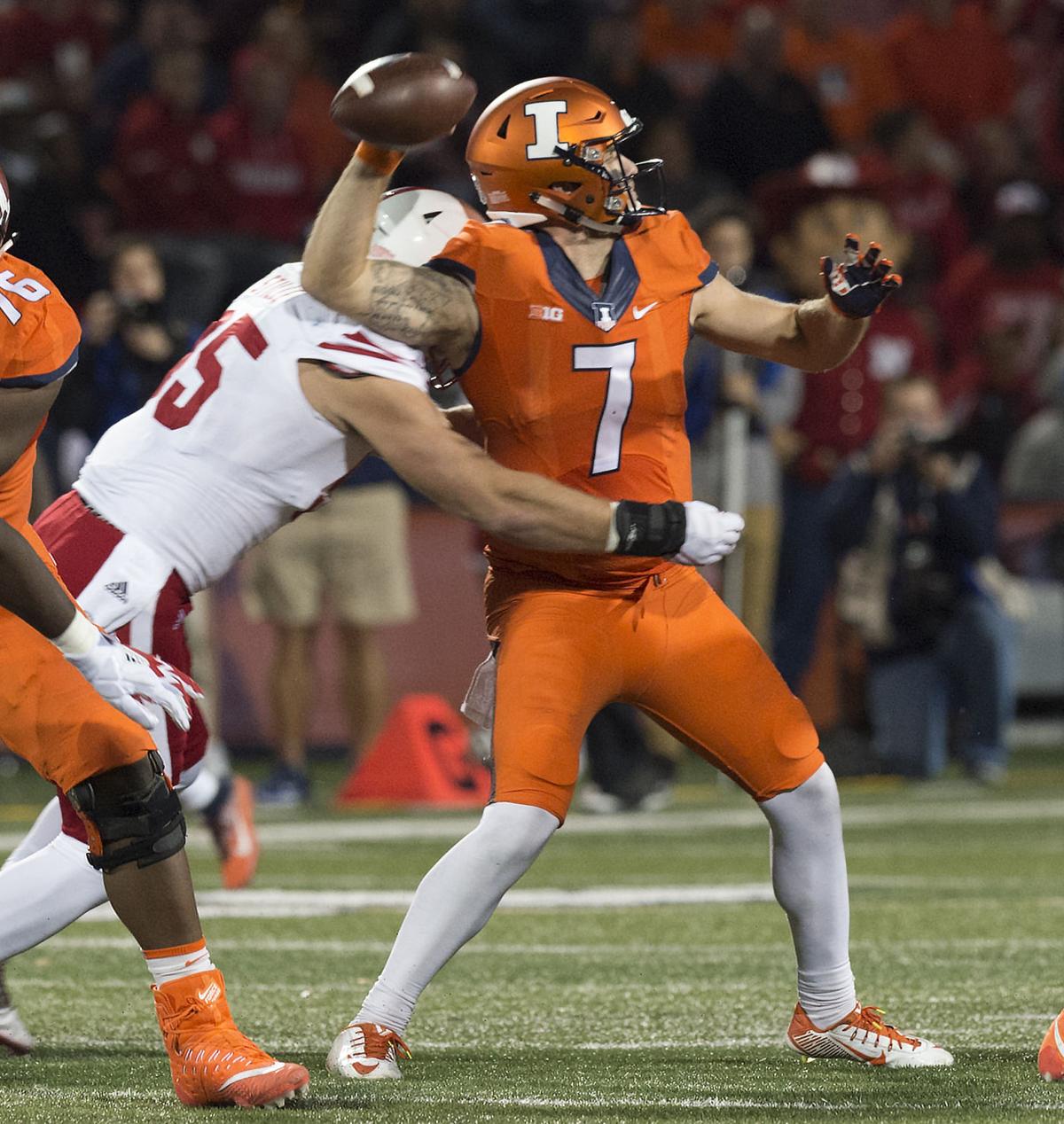 Nebraska football writer Parker Gabriel offers his extra points from Nebraska's 28-6 win over Illinois.
Turning point: Clearly, the offense's start set the tone. But how about the defense in the third quarter? Devine Ozigbo fumbled and Illinois took over at the NU 32 with more than 22 minutes still remaining and trailing 21-6. But instead of more points, Illinois went backward. Ben Stille sacked Chayce Crouch on first down, Crouch was stopped at the line of scrimmage on second down and then Carlos Davis dropped him for a 12-yard sack on third down.
Three plays, minus-14 yards. That will win ballgames.
It was over when: It felt in control the whole way, but it was really over when Stanley Morgan stiff-armed his way into the end zone to cap a stiff-arm of a drive early in the fourth quarter. The march spanned 14 plays and 93 yards and put the game completely out of reach.
Quotable: Defensive coordinator Bob Diaco on his group, which has surrendered averages of 203 yards and 5.3 points over the past three weeks.
"It's been really, really wonderful to watch these young guys, maybe guys who haven't participated in games, go in and they're just getting better and better. Coaches are getting better, players are getting better, every day."
Game ball (offense): Tanner Lee. The competition level almost doesn't matter. Lee had turned the ball over nine times in three games. On this night, he completed 71 percent, hit some big plays and played turnover-free. He can still clean up some forced throws, but a simple late-game perhaps showed further progress.
Game ball (defense): Easy. Stille. The kid who switched back to outside linebacker nine days ago finished with three tackles-for-loss, a sack and a forced fumble. On a dominant night that featured 10 TFLs and five sacks, Stille still stood out. Hat tip also to Chris Weber, who had a team-best nine stops, two TFLs, a sack and his first career interception.
Notable performance: Offensive coordinator Danny Langsdorf. The Huskers had effective opening scripts the past two weeks, though the first drive against Northern Illinois ended in disaster. On Friday night, the offense stayed in rhythm and stayed balanced the entire half. Langsdorf seemed to be in a play-calling groove, and it translated to the field.
Deep connection: Think Lee likes throwing to Stanley Morgan? The junior quarterback targeted the junior wideout 11 times against Illinois, resulting in six catches for 96 yards and a touchdown. If Morgan hadn't dropped three, he would have had a monster night. Morgan missed most of the past two weeks of practice and last week's game with a neck injury.
10 – Number of tackles-for-loss by Nebraska and also number of consecutive passes Tanner Lee completed in the first half
8.8 – Yards per play on the Huskers' four scoring drives, which each covered at least 75 yards and totaled 39 plays and 345 yards.
53.6 – Third-down conversion percentage for NU's offense over the past two weeks, including a 7-of-11 effort Friday night.
4 – Number of times the Huskers put the ball on the ground — by a quarterback, a running back, a wide receiver and a punt returner — far too many going forward.