Top-four shakeup in latest Big Ten power rankings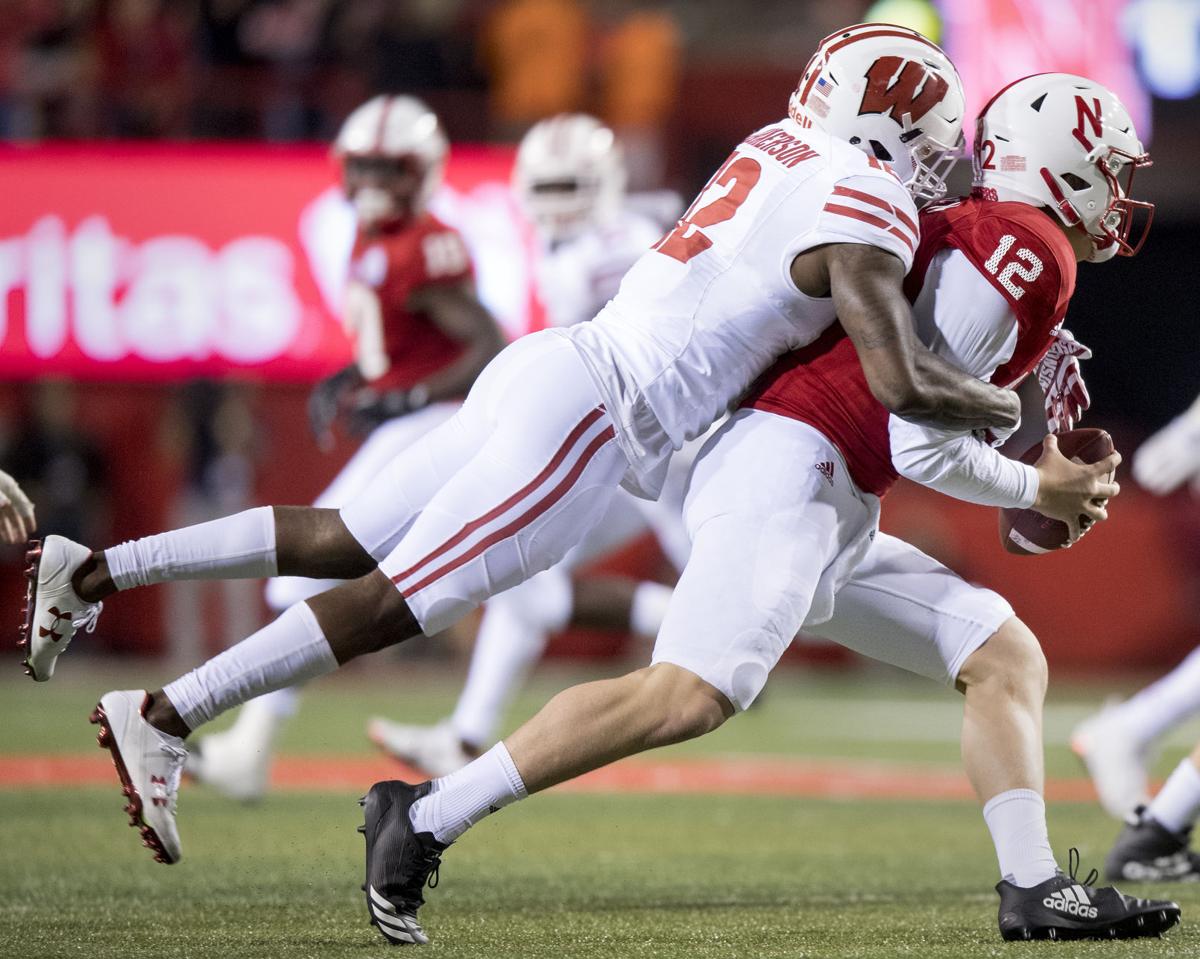 Last week: W, 31-7 at Northwestern. Previous: 1.
The No. 3 Nittany Lions continued their roll with a road win. Saquon Barkley had less than 10 yards into the second half, but finished with 75 and a pair of touchdowns. PSU's offense gets a lot of attention, but the school leads the nation in scoring defense (9.0 points per game allowed) and is 12th in total defense.
Last week: W, 38-17 at Nebraska. Previous: 3.
The No. 7 Badgers looked to be on the ropes early in the second half against Nebraska, but outscored the Huskers 21-0 and outgained them by 176 over the final 25-plus minutes. Freshman running back Jonathan Taylor is a budding star. UW's defense, which allowed 313 first-half yards to NU, will be tested this week against Purdue.
Last week: W, 62-14 vs. Maryland. Previous: 4.
The No. 9 Buckeyes are on some kind of offensive tear. They've topped 50 points in three straight and are piling up 107 more yards per game than any other league team. The defense, meanwhile, has 57 tackles for loss. The average first-half score of OSU's past three games: 40-2.3.
4. MICHIGAN STATE (4-1, 2-0)
Last week: W, 14-10 at Michigan. Previous: 6.
For the first time this season, a new team enters the top four. The No. 21 Spartans' impressive run continued with a win on the road against the then-No. 7 Wolverines. MSU didn't score in the second half, but intercepted John O'Korn three times. The Spartans now face Minnesota, Indiana and Northwestern before beginning November with PSU and OSU back-to-back. Time to make some hay.
Last Week: L, 14-10 vs. Michigan State. Previous: 2.
Offensive inconsistency finally cost the No. 17 Wolverines a game. At home against its in-state rival, no less. Jim Harbaugh's team will still have plenty to say about the Big Ten East race, but a head-to-head loss within the division at this stage — with the Buckeyes and Nittany Lions still to go — is a bitter pill to swallow. Michigan looks to bounce back Saturday at Indiana.
Last week: W, 31-17 vs. Minnesota. Previous: 7.
The Boilermakers outscored Minnesota 18-3 in the fourth quarter — including an exclamation-point pick-six in the final minute — to earn Jeff Brohm his first league win. To get No. 2 this week, Purdue will have to top No. 7 Wisconsin on the road as a three-score underdog. After that, the schedule looks ripe for the taking.
Last week: W, 45-16 vs. Illinois. Previous: 8.
The Hawkeyes halted a two-game losing streak by hammering the Illini. The West Division looks like a mess behind the Badgers. That makes it Iowa's task to capitalize between now and a Nov. 11 trip to Madison. First up, a bye week.
Last week: L, 62-14 at Ohio State. Previous: 5.
The Terrapins were tasked with trying to slow down a freight train on Saturday, and the Buckeyes barely felt a bump. Maryland's dealing with awful quarterback luck — No. 3 quarterback Max Bortenschlager was knocked out of the game and is currently listed as day-to-day — and now enters a two-week stretch of crossover games. The Terps get Northwestern at home, then travel to Wisconsin.
Last week: L, 38-17 vs. Wisconsin. Previous: 9.
The Huskers were right in it against the Badgers. Then they weren't. UW's power run game wore down a defense that had been good for a month. It gets no easier for NU, hosting No. 9 Ohio State on Saturday night. Regardless of what happens against OSU, the Huskers will need to do some work in the final five weeks to make a bowl and show progress in the program.
10. NORTHWESTERN (2-3, 0-2)
Last week: L, 31-7 vs. Penn State. Previous: 10.
The Wildcats couldn't pull an upset in a tough start to league play — at Wisconsin, versus Penn State — and now must make up some ground. Running back Justin Jackson was a little better against the Nittany Lions (16 for 66, TD), but Northwestern will need likely need more from him to get its season turned in the right direction.
Last week: L, 31-17 vs. Purdue. Previous: 11.
Big Ten play has delivered a dose of reality to the Golden Gophers. P.J. Fleck's team gave up 24 points over three nonconference games but allowed 31 each to Maryland and Purdue. Minnesota has a chance for a big rebound Saturday night at home against No. 21 Michigan State.
Last week: W, 27-0 vs. Charleston Southern. Previous: 12.
The Hoosiers' last-minute effort to get a makeup game on the schedule after having a Week 2 matchup canceled pays off. The Hoosiers are 0-2 in Big Ten play, but you can't draw up a much tougher start to the league slate than Ohio State, at Penn State and, next, No. 17 Michigan. The two-quarterback system with Richard Lagow and Peyton Ramsey continues to intrigue.
Last week: No game. Previous: 13.
The Scarlet Knights had an off week to lick their wounds after getting shut out by Ohio State. Now Chris Ash's team tries to break its 16-game Big Ten losing streak on the road against a struggling Illinois squad. Can you feel the excitement? A game to determine the order of the bottom two spots in these rankings, perhaps for the remainder of the regular season.
Last week: L, 45-16 at Iowa. Previous: 14.
The Illini have now lost three straight games by three scores or more. Their best chance for a league win comes Saturday when they host Rutgers.