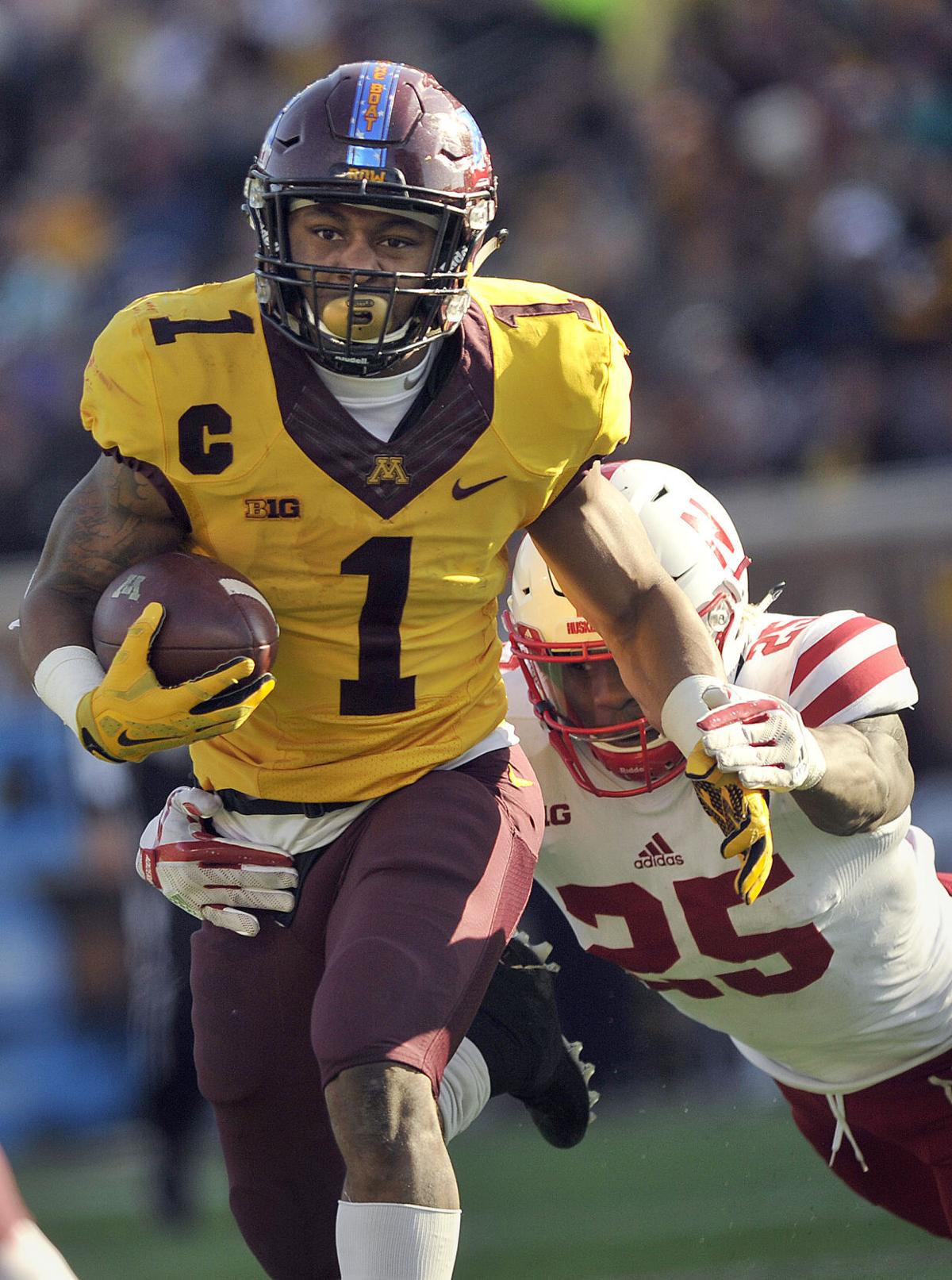 Nebraska was its usual inconsistent self against the Big Ten's ninth-ranked rushing defense, finishing with 69 yards on 33 carries (including minus-41 yards in sacks). Mikale Wilbon got his fifth start of the season and became an immediate factor, as he burst into the end zone from the 1-yard line in the first quarter — the Huskers' first rushing touchdown since the second quarter against Illinois on Sept. 29. However, early in the second quarter, Wilbon was stopped for no gain on fourth-and-1 at Minnesota's 6, as the Gophers picked up a big shot of momentum.
Tanner Lee settled into a nice early rhythm, helped by a 44-yard completion to De'Mornay Pierson-El on which Pierson-El slid across the formation and made a nice open-field move to pick up extra yards. Lee, however, did overshoot Tyjon Lindsey on a second-quarter pass that likely would've been a touchdown. His chemistry with redshirt freshman slot receiver JD Spielman continued to be a bright spot. Patrick O'Brien played the entire second half (Lee was out with an "impact migraine") and threw some nice passes, though protection was shoddy.
Nebraska was flat-out awful from beginning to end, as Minnesota gained 409 yards on the ground. Quarterback Demry Croft broke containment for a 22-yard gain that set up his team's first touchdown. He also was exceptionally proficient running the read option, especially on his 73-yard second-quarter TD to push the lead to 20-7. The Gophers, averaging 172.0 rushing yards entering the day, already had racked up 211 midway through the second quarter.
I liked that Minnesota head coach P.J. Fleck sought to inject confidence in Croft's passing by having him throw on three of the first four plays. They were short passes no doubt designed to get Croft in rhythm. And, yes, Croft — 19-for-56 passing in his previous three games (33.9 percent) — found rhythm. Plus, Gopher receivers often ran free. How does Bob Diaco explain that? Wait, never mind.
Well, it wasn't a great start for Nebraska, as Minnesota's Rodney Smith sped 100 yards with the opening kickoff. He had a wide lane right up the middle. The Huskers also had a holding call on a second-quarter kickoff return that pinned them at their own 10-yard line. JD Spielman reeled off a 40-yard kickoff return.
Trailing 30-14 at halftime, Danny Langsdorf had to shift into passing mode. Play-calls weren't the issue on this day.
Nebraska played a relatively clean first half, committing only one penalty. But flags started flying in the third quarter. Safety Antonio Reed shoved a running back out of bounds. Cornerback Lamar Jackson blatantly grabbed a sprinting receiver in the open field. Jeremiah Stovall was called for punt-catch interference. The Huskers often are an undisciplined team.
Nebraska's level of intensity and overall effort were, in a word, terrible. The Huskers didn't come close to matching the Gophers' intensity. Overall, it can't get much worse than this, right? Don't answer that.