Head football coach Mike Riley explains the change to the Huskers' spring practice format.
Nebraska needs tackle Maliek Collins and safety Nate Gerry to be especially powerful forces and voices in a season of change, Steven M. Sipple writes.
The Nebraska men's basketball team, minus a regular starter, pushed NCAA Tournament hopeful Illinois on its home court, but ultimately fell sh…

×
Video: Spring practice changes and challenges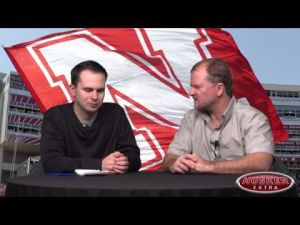 Video: Armstrong wants to improve footwork

Huskers quarterback Tommy Armstrong talks about the new coaching staff's emphasis on the pas…
Video: Givens Price talks spring football

Offensive lineman Givens Price talks about the fresh start of spring practice with new coaches.