The NFL Draft is days away. Is Randy a first-round lock? Where does Ameer land? Ask Brian Christopherson in his 1 p.m. Tuesday live chat.
Ken Hambleton takes a short look at Tuesday's Nebraska-Creighton game.
×
Your Nebraska football fix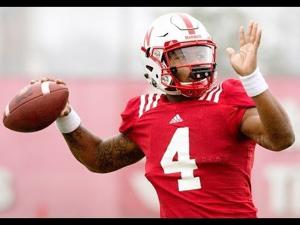 Steven M. Sipple and Brian Christopherson ponder four intriguing storylines heading to the summer months.
Video: Miles discusses Petteway's possibilities in the NBA

Nebraska basketball coach Tim Miles talks about the obstacles ahead of Terran Petteway in th…
Video: Tim Miles talks departures, program's future

Nebraska basketball coach Tim Miles talks about the recent departures of staff, and players …