Joe Keels had perhaps the funniest take, when he tweeted Friday morning: "Do Walmart sell legs, lungs or knees ? Lol I need all that right about now. #MakeEmBelieve"
Dan Kendig admits that his Nebraska women's gymnastics team could have done better.
Kylee Muir has been working overtime to get the bat on the ball at just the right time.
×
Riley speaks after Spring Game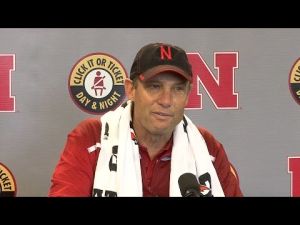 Running back Terrell Newby talks about his performance in the Spring Game at the post-Spring…
Armstrong talks Spring Game offense

Quarterback Tommy Armstrong talks about the offense's performance at the post-Spring Game ne…