Let's recap the NFL Draft, talk free agents and more with Brian Christopherson at 1 p.m. Tuesday in a live chat.
Former Husker great Ameer Abdullah, a Muslim, flourished under Ron Brown, an outspoken Christian, in part because Brown fostered a family atmo…
William Johnson comes from the same Arizona Western Community College that produced Randy Gregory.
×
Secret Audio: Randy Gregory Becomes A Cowboy (via @DallasCowboys)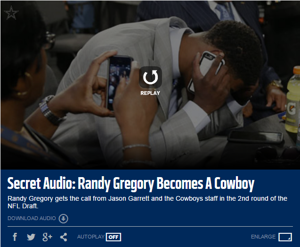 Potential impact freshmen for Huskers

Steve Sipple and Brian Christopherson discuss freshmen who might see the field right away in 2015. 

Steven M. Sipple and Brian Christopherson ponder four intriguing storylines heading to the s…