Each gameday we'll highlight one veteran Husker player in a feature we're calling "Senior Moments." In Week 1, we turn to starting cornerback …
Mike Riley's offense will "blend some stuff," according to coordinator Danny Langsdorf. At last, we'll know what that means, Steven M. Sipple writes.
×
Riley announces suspensions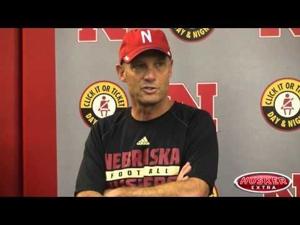 Head football coach Mike Riley announces the five players suspended for the season opener against BYU after…
Gameday predictions: NU vs. BYU

Brian Christopherson and Steve Sipple call over and under on key stats and predict the winne…

Steve Sipple and Brian Christopherson break down Sipple's keys to the game for Nebraska vs. BYU.