Talk Huskers at our new message board forum, Throw the Bones. Register, log-in and throw down your hot Husker takes.
Don't believe those who try to tell you Nebraska had a lot of vicious, full-on tackling in practice during its glory years, Steven M. Sipple writes.
×
Riley announces suspensions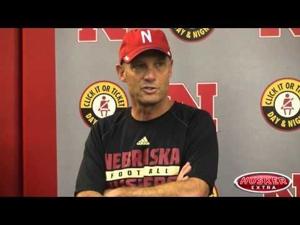 Head football coach Mike Riley announces the five players suspended for the season opener against BYU after…
Gameday predictions: NU vs. BYU

Brian Christopherson and Steve Sipple call over and under on key stats and predict the winne…

Steve Sipple and Brian Christopherson break down Sipple's keys to the game for Nebraska vs. BYU.