Talk Huskers at our new message board forum, Throw the Bones. Register, log-in and throw down your hot Husker takes. Updated: 8:39 pm
Husker Extra catches up with Nebraska commit Aphonso Thomas, a running back from Van, Texas.
"From that day on," said Jensen McTavish, of the first football practice he witnessed Jack Gangwish play, "I've never seen him take a play off…
×
Riley announces suspensions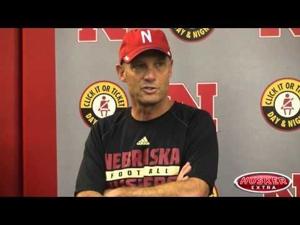 Head football coach Mike Riley announces the five players suspended for the season opener against BYU after…
Gameday predictions: NU vs. BYU

Brian Christopherson and Steve Sipple call over and under on key stats and predict the winne…

Steve Sipple and Brian Christopherson break down Sipple's keys to the game for Nebraska vs. BYU.