Nebraska junior guard Shavon Shields on Thursday became the first Husker men's basketball player in school history to earn first team Academic All-American honors. Updated: 2:02 pm
Nebraska's new football coach talks about building a program "the right way" in a new video from the Husker athletic department.
"That's my only regret, is opening my big mouth. I was just PO'd enough that I brought it up," Tim Miles said after Wednesday's practice.

×
Video: "There is No Place like Nebraska"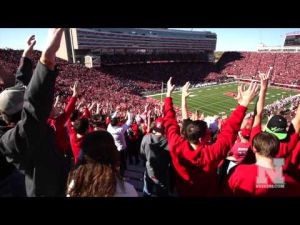 Video: Riley passes first test

The Journal Star's Brian Christopherson breaks down Nebraska's recruiting class with CineSpo…
Video: Mike Riley discusses the 2015 recruiting class

Nebraska head football coach Mike Riley answers questions regarding the 2015 Husker recruiti…