Brian Christopherson and Steven M. Sipple make their predictions on stats from the Nebraska-Iowa game and pick winners from the week's big games.  Updated: 11:59 am
Husker senior defensive end Jack Gangwish gained a lot of confidence from the last time he played against Iowa.
A fifth-year senior from Guardian Angels Central Catholic High School, Anthony Ridder takes pride in his work on Nebraska's scout team.
×
Predictions: Nebraska vs. Iowa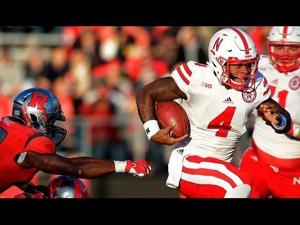 Christopherson: How the Huskers can derail Iowa

Brian Christopherson and CineSport's Brian Clark preview Nebraska's game with Iowa, and disc…
Nebraska vs. Iowa: Keys to a win

Steve Sipple and Brian Christopherson lay out Sip's three keys to a Nebraska win against Iowa.