Ready for Round 3 of the Husker football FANtasy draft? This week we're asking you to pick a fullback. Click here to vote.
Bo Ryan has been the fire-breathing face of Wisconsin basketball for 14 seasons, pushing the Badgers to never-before-seen heights.
Nebraska defensive coordinator discusses big expectations, defensive personnel, rotating big men, and a players' prank that told him a lot.
×
Husker coach Mike Riley talks about satellite camps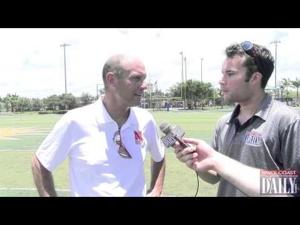 Video: Nebraska joining Big Ten was right decision

Five years ago Nebraska voted to leave the Big 12 and move to the Big Ten. Campus Insiders' …
Video: Top storylines of college football offseason

Quarterback battles, new coaches, different schemes. Sports Illustrated's Ben Glicksman and …