The five national titles. The "flea-kicker." The Jet's punt return in the Game of the Century. Relive the greatest moments in Husker history. Sponsored by Liberty First Credit Union
The Husker defense has prepared for BYU's up-tempo offense, while NU plans to huddle on offense.
Brian Rosenthal ranks the Big Ten football teams for the week of Sept. 1.
×
Top 50 Husker moments of all time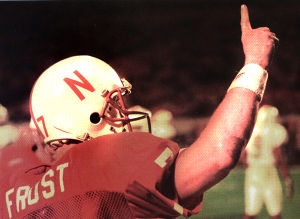 Sipple: Expect the Huskers' run defense to improve

The Journal Star's Steven M. Sipple discusses where he thinks the team will show improvement…
Cockrell: Blackshirts an honor

Defensive back Byerson Cockrell says his battle back from injury makes his Blackshirt sweete…