Nebraska readies to host Wisconsin, so chat Husker football with Brian Christopherson at 1 p.m. Tuesday. New
A look at how Husker recruits and prospects fared on the prep gridiron.
"All the bugs crawl out at times like this and it's just a great, great mental test for everybody," Mike Riley said.
×
Gangwish on the outside noise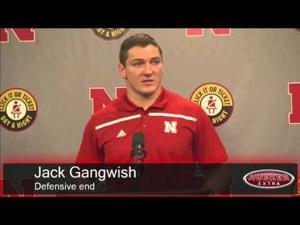 Defensive end Jack Gangwish shares his views on social media and outside noise affecting the program at the…

Head football coach Mike Riley explains the confusion on the muddled 3rd down play in the fo…

Defensive end Jack Gangwish shares what he thinks makes Wisconsin a rival at the NU athletic…