It's finally game week, so chat Huskers with Steve Sipple on Monday at 1:30 p.m. Updated: 1:11 pm
Husker head coach Mike Riley did not name the five suspended players during Monday's press conference.
Jon Schuetz, who worked for more than 15 years at KETV in Omaha, will handle public-address duties for football games this season at Memorial Stadium.
×
Huskers charging Back to the Front in 2015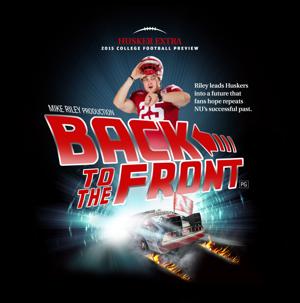 Sneak peek: The 2015 Husker football preview section

The college football world has changed dramatically in 30 years. See that Nebraska 63-0 win …
Banker explains team's day off

Defensive coordinator Mark Banker talks about the reasons behind the team's day off from pra…