With Brian Stewart's contract signed, here's a full rundown of the Husker coaching salaries, and how it compares with last year. Updated: 6:27 pm
"We want this guy to be the expert. So when we have that meeting about local recruits, he knows the top 20 guys in Nebraska," Riley said.
The Saturday and Sunday games for the Nebraska baseball team's series at Loyola-Marymount in Los Angeles have been moved ahead.

×
Video: "There is No Place like Nebraska"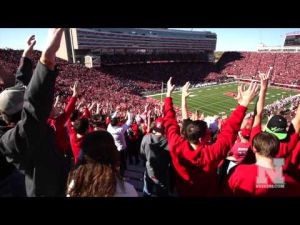 Video: Riley passes first test

The Journal Star's Brian Christopherson breaks down Nebraska's recruiting class with CineSpo…
Video: Mike Riley discusses the 2015 recruiting class

Nebraska head football coach Mike Riley answers questions regarding the 2015 Husker recruiti…