It hasn't been dull this #Nebrasketball offseason. Transfers, walk-ons and more in Brian Rosenthal's live chat at 1 p.m. Wednesday.
Terry Wilson felt the pull. He'd talked it over with his mom and coach and they felt it, too.
Anton Gill just wants a chance to prove himself and showcase his abilities.
×
Recruiting: Terry Wilson highlights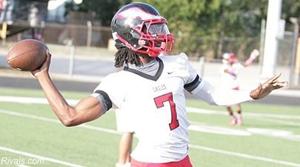 Secret Audio: Randy Gregory Becomes A Cowboy (via @DallasCowboys)

Randy Gregory gets the call from Jason Garrett and the Cowboys staff in the 2nd round of the…
Potential impact freshmen for Huskers

Steve Sipple and Brian Christopherson discuss freshmen who might see the field right away in 2015.