Kelly Hunter has mostly been watching from the sideline during her first two years in the Nebraska volleyball program. Not anymore. Now there …
Rain postponed Friday's series opener between Nebraska and No. 19 Iowa at Duane Banks Field in Iowa City.
×
Your Nebraska football fix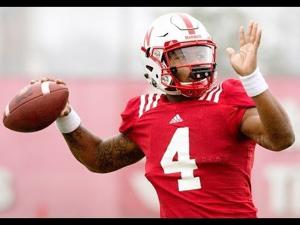 Steven M. Sipple and Brian Christopherson ponder four intriguing storylines heading to the summer months.
Video: Miles discusses Petteway's possibilities in the NBA

Nebraska basketball coach Tim Miles talks about the obstacles ahead of Terran Petteway in th…
Video: Tim Miles talks departures, program's future

Nebraska basketball coach Tim Miles talks about the recent departures of staff, and players …