Spring practice has resumed Ask Husker Extra's Brian Christopherson about spring ball at 1 p.m. Tuesday during a live chat.
Three Nebraska volleyball players have decided to leave the program, coach John Cook confirmed in an interview on Tuesday morning.
A pair of Husker baseball players picked up weekly Big Ten honors after a big weekend at the ballpark.

×
Riley finds spring break beneficial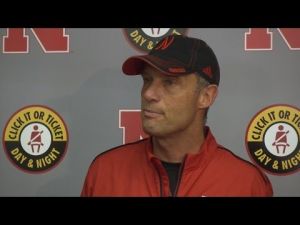 New strength and conditioning video: 'We're a different breed'

Check out the new video the Huskers released today on the strength and conditioning program.
Collins, Valentine wreak havoc

Steve Sipple and Brian Christopherson talk about the two veteran defensive tackles' impressi…