Many of you know of Tampa Bay Buccaneers General Manager Jason Licht's strong connections to Nebraska. Updated: 12:47 pm
Mike Riley, the new Nebraska football coach, covers considerable ground in a Q&A with Steven M. Sipple, including what he feels are his we…
Kenny Bell got the draft call from the Bucs. Other ex-Huskers had to go the free agency route, but are excited to get their shots at the pros.
×
Secret Audio: Randy Gregory Becomes A Cowboy (via @DallasCowboys)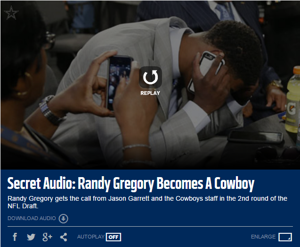 Potential impact freshmen for Huskers

Steve Sipple and Brian Christopherson discuss freshmen who might see the field right away in 2015. 

Steven M. Sipple and Brian Christopherson ponder four intriguing storylines heading to the s…