Talk all things Huskers with Steven M. Sipple at 1:30 p.m. Thursday in a live chat.
Husker quarterback Tommy Armstrong worked with Brett Favre last summer and says he may do so again next month, Steven M. Sipple writes.
Iowa swept a doubleheader from Nebraska on Sunday, winning the first game 3-2 in 10 innings, then romping 5-1 in the second game.
×
Your Nebraska football fix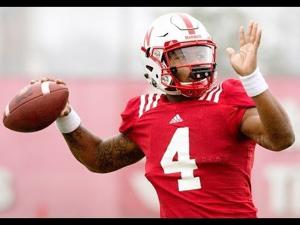 Steven M. Sipple and Brian Christopherson ponder four intriguing storylines heading to the summer months.
Video: Miles discusses Petteway's possibilities in the NBA

Nebraska basketball coach Tim Miles talks about the obstacles ahead of Terran Petteway in th…
Video: Tim Miles talks departures, program's future

Nebraska basketball coach Tim Miles talks about the recent departures of staff, and players …