The Indiana women's basketball team improved to 11-0 in home games with a 59-47 victory against Nebraska on Sunday in Bloomington, Indiana.
There's extreme urgency for Nebraska to recruit defensive linemen for its class of 2017 -- perhaps a half-dozen of them, Steven M. Sipple writes.
×
Christopherson: Nebraska's recruiting blueprint works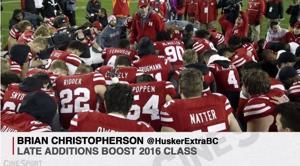 Brian Christopherson and Steve Sipple pick out the highlights of head football coach Mike Ri…
Riley on recruit video annoucements

Head football coach Mike Riley talks about the role of signing day announcement videos.