Head football coach Mike Riley says players retained information well and injuries healed during the week-long spring break in a post-practice interview.
Freshman guard Tarin Smith announced Tuesday he's leaving the Nebraska men's basketball team.
The heroes of northeast Ohio cover the walls at the most popular Italian restaurant in Bo Pelini's hometown.

×
Riley finds spring break beneficial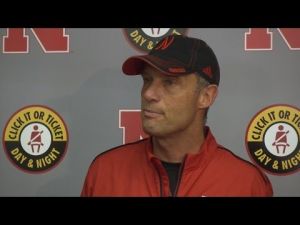 New strength and conditioning video: 'We're a different breed'

Check out the new video the Huskers released today on the strength and conditioning program.
Collins, Valentine wreak havoc

Steve Sipple and Brian Christopherson talk about the two veteran defensive tackles' impressi…