From satellite camps to coffee with coach Riley, ask Steven M. Sipple about all things Huskers in a live chat at 1:30 p.m. Monday.
Bottom line, "I don't think there are borders to recruiting," says first-year Nebraska football coach Mike Riley.
Between the a cappella version of the national anthem by the Nebraska softball team and 885 fans, and the sunshine deciding to finally peek th…
×
Secret Audio: Randy Gregory Becomes A Cowboy (via @DallasCowboys)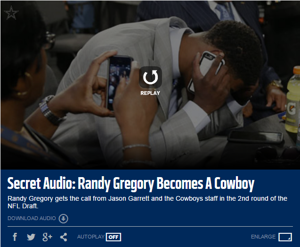 Potential impact freshmen for Huskers

Steve Sipple and Brian Christopherson discuss freshmen who might see the field right away in 2015. 

Steven M. Sipple and Brian Christopherson ponder four intriguing storylines heading to the s…