Beginning with General Manager Jason Licht, the Tampa Bay Buccaneers have a surprisingly long line of Husker ties, Steven M. Sipple writes.
Way back in late March, Nebraska swept Texas in a three-game series in Lincoln.
×
Recruiting: Terry Wilson highlights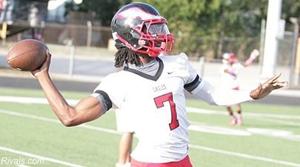 Secret Audio: Randy Gregory Becomes A Cowboy (via @DallasCowboys)

Randy Gregory gets the call from Jason Garrett and the Cowboys staff in the 2nd round of the…
Potential impact freshmen for Huskers

Steve Sipple and Brian Christopherson discuss freshmen who might see the field right away in 2015.