Augie Garrido, as one might expect, looked at the proverbial big picture when asked why he was bringing his Texas baseball team to Lincoln this weekend. Updated: 6:20 pm
Nebraska's men's gymnastics team hopes to make some noise at the Big Ten Championships.
"He's a decent young man. So that's what the shame of it is," said one draft analyst of Randy Gregory's failed drug test at the NFL Combine.

×
Collins, Valentine wreak havoc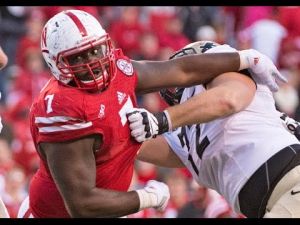 Riley gives updates on quarterbacks

Head coach Mike Riley provides an update on Tommy Armstrong and talks about the goals for th…
Banker: defensive responsibilities more defined

Defensive coordinator Mark Banker talks about the progress of the defense in a post-practice video.