Augie Garrido, as one might expect, looked at the proverbial big picture when asked why he was bringing his Texas baseball team to Lincoln this weekend. Updated: 6:20 pm
With Nebraska facing its toughest season-opening opponent since 2003, BYU is worth checking on ... even in March.
The Nebraska softball team has worked tirelessly this season to improve its hitting and it has shown, as the Huskers have tallied 59 hits in f…

×
Collins, Valentine wreak havoc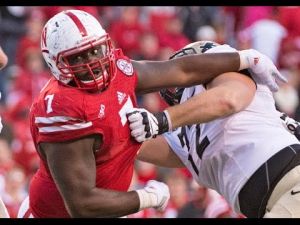 Riley gives updates on quarterbacks

Head coach Mike Riley provides an update on Tommy Armstrong and talks about the goals for th…
Banker: defensive responsibilities more defined

Defensive coordinator Mark Banker talks about the progress of the defense in a post-practice video.