Nebraska junior guard Shavon Shields on Thursday became the first Husker men's basketball player in school history to earn first team Academic All-American honors.
The attitude and effort, Tim Miles said, wasn't such a problem this time for his Nebraska men's basketball team.
Jake Meyers' early-season performance is a good indication that Nebraska's freshmen are fitting in with the 2015 baseball team.

×
Video: "There is No Place like Nebraska"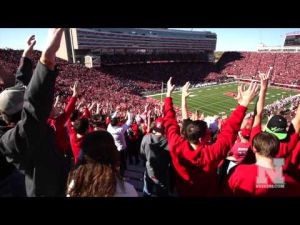 Video: Riley passes first test

The Journal Star's Brian Christopherson breaks down Nebraska's recruiting class with CineSpo…
Video: Mike Riley discusses the 2015 recruiting class

Nebraska head football coach Mike Riley answers questions regarding the 2015 Husker recruiti…