Many of you know of Tampa Bay Buccaneers General Manager Jason Licht's strong connections to Nebraska.
Between the a capella version of the national anthem begun by the Nebraska softball team and its 885 fans and the sunshine deciding to finally…
Derek Burkamper gave himself a little talk and the Nebraska offense added the pep to the conversation.
×
Secret Audio: Randy Gregory Becomes A Cowboy (via @DallasCowboys)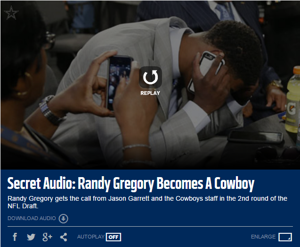 Potential impact freshmen for Huskers

Steve Sipple and Brian Christopherson discuss freshmen who might see the field right away in 2015. 

Steven M. Sipple and Brian Christopherson ponder four intriguing storylines heading to the s…