The Nebraska softball team looks to continue its hot streak when it hosts Drake at 7 p.m. Tuesday at Bowlin Stadium.
Talk all things Huskers with Steven M. Sipple at 1:30 p.m. Monday in a live chat.
×
Your Nebraska football fix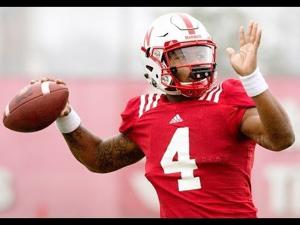 Steven M. Sipple and Brian Christopherson ponder four intriguing storylines heading to the summer months.
Video: Miles discusses Petteway's possibilities in the NBA

Nebraska basketball coach Tim Miles talks about the obstacles ahead of Terran Petteway in th…
Video: Tim Miles talks departures, program's future

Nebraska basketball coach Tim Miles talks about the recent departures of staff, and players …