There's been plenty of chatter about Brandi Jeffery's rebounding prowess this season for the Nebraska women's basketball team.
From his dad to Bear Bryant to the old coach listening to Willie Nelson, Mike Riley cites many important influences who have made him the coac…
Your eyes dart from player to player, coach to coach, as you watch a Nebraska football practice. Here are eight of the most interesting elemen…

×
Video: "There is No Place like Nebraska"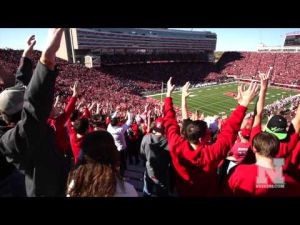 Video: Riley passes first test

The Journal Star's Brian Christopherson breaks down Nebraska's recruiting class with CineSpo…
Video: Mike Riley discusses the 2015 recruiting class

Nebraska head football coach Mike Riley answers questions regarding the 2015 Husker recruiti…