A Better Way Construction & Roofing
Serving Lincoln and Surrounding Areas
Lincoln
,
NE
68522
Last Updated: October 20, 2017
| | |
| --- | --- |
| Sunday | Closed |
| Monday | |
| Tuesday | |
| Wednesday | |
| Thursday | |
| Friday | |
| Saturday | Closed |
Special hours: Call for estimates!
About A Better Way Construction & Roofing
Welcome to
A Better Way Construction & Roofing!
---
Your roof protects your entire home – it protects everything you own. A new roof is a very important investment. You need a qualified roofing contractor to help you maintain the structural integrity of your home. A Better Way Roofing is a family-owned roofing contractor in Lincoln, Nebraska, and has been installing quality roofs for more than 30 years. At A Better Way Roofing, we can help you find the best solutions for all your roofing needs.

We are roofing contractors who strive to provide the consumer with precise information about the complete roofing process. All estimates are done by the owners; we employ no sales people because we want to make sure you are getting the correct solution for your roof and at the best price.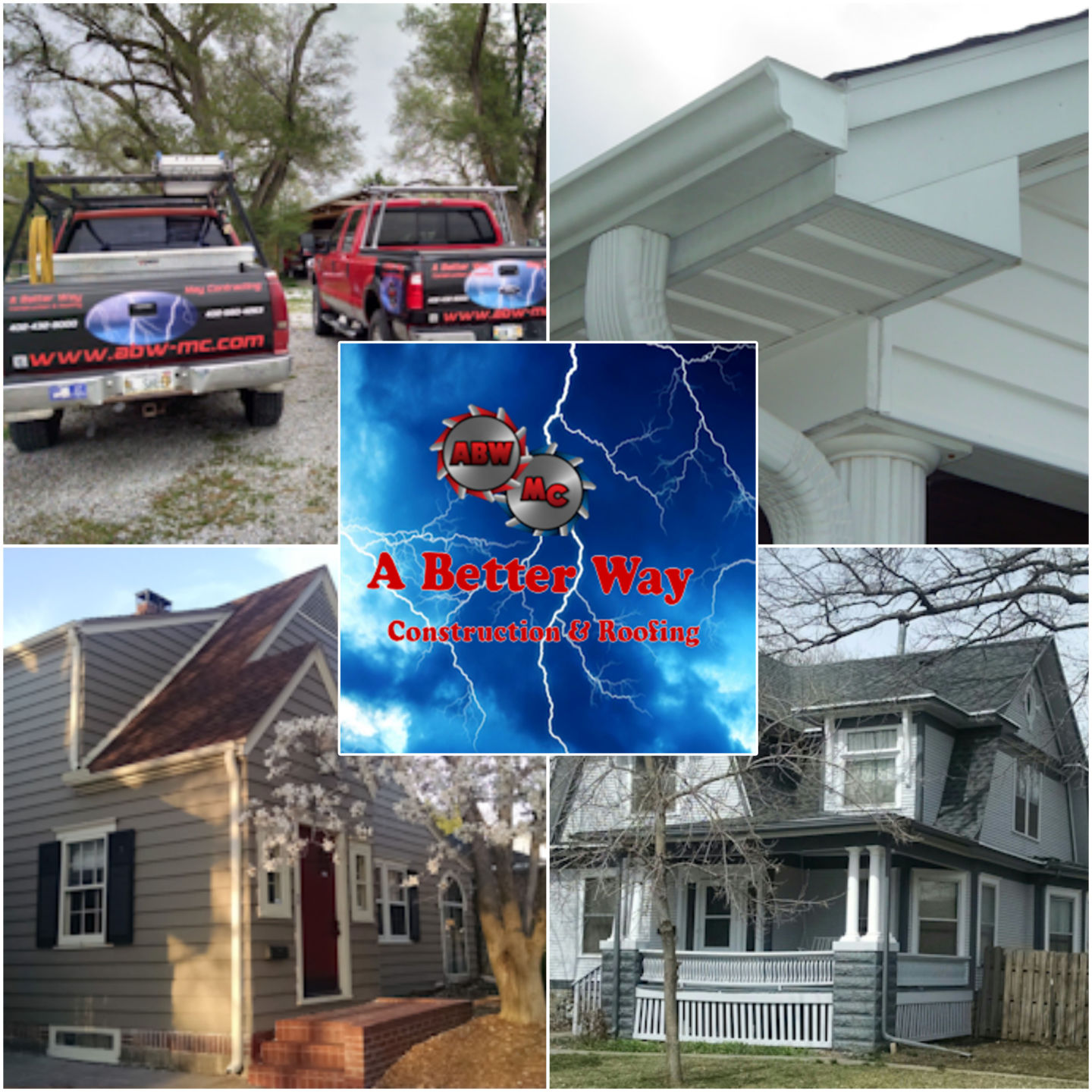 Services
---
Interior and Exterior Quality Painting
Siding, Soffit, and Fascia
Tips for keeping your roof in great shape
---
Storm Damage/Hail Damage to Your Roof… After the Storm (March 2016)
So the storm damaged your roof –what do you do? Don't panic! We have great tips for what you should do if you notice damaged/missing shingles, siding dings or dents and other signs of storm damage in this post!


The Advantages of Hiring a Local Contractor (February 2016)
With so many businesses around, it is sometimes hard to decide who to hire. We recommend you hire a local contractor to help you with all of your construction needs. Read about the advantages of hiring companies in your area in this post!


Proper venting on the home is important to maintaining your home and keeping your air conditioning bills low. We experience many venting problems in this job. Read about the importance of proper venting and cool air intake in this blog post.


High Impact Resistant Shingles (June 2014)
We get a lot of storms living in the Midwest. Some of these storms may threaten our home with high winds and hail. High Impact Resistance Shingles can help protect your roof by bouncing back when the hail hits. Read more about the benefits of high impact resistant shingles here!


Heavy Shingles vs. Light Weight Shingles (September 2012)
There has been some debate about whether heavy shingles are better than light weight shingles. Did you know that most single manufacturers don't even list weights today? Learn more about shingles in this post!


A Little History on Shingles (June 2012)
In earlier times, roofing shingles were made from cedar shake shingles. If you tear off any roof from before the 1950s, cedar shake shingles is what you'll find. Learn about the history of shingles from their initial production to today's products here.

Accepts:

Cash

Check

Insurance
A Better Way Construction & Roofing would like to say thank you to all active and retired military vets. Through our Roofs for Troops program, you will receive a $250 rebate on your new roof! 
A Better Way Construction, LLC is the combination of two companies: A Better Way Roofing and May Contracting. We are contractors who have been installing new roofing systems in Lincoln, NE and surrounding areas for over 35 years and can help you find the best solutions for all your roofing needs. We are a family-owned and operated, certified roofing and consulting firm. Let us help you with all of your roofing, siding, painting and gutter needs!
Learn more about us by visiting our website!  You can also read great tips by checking out our blog!
Don't forget to follow us on Facebook, Twitter, Google+, and LinkedIn!