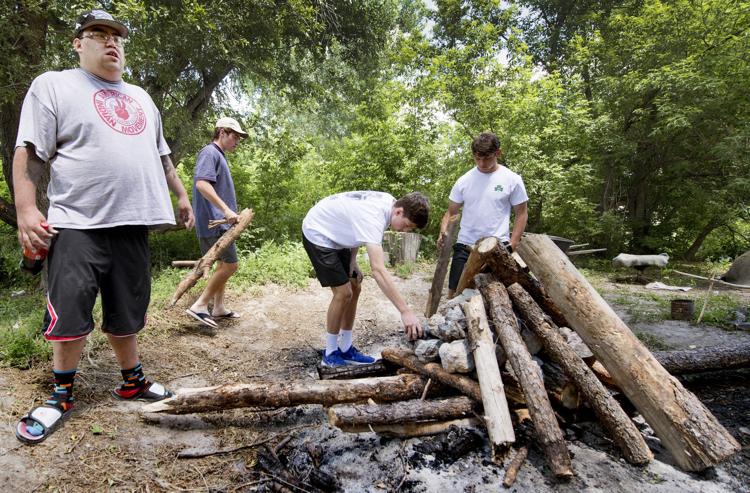 Beyond Whiteclay
Young warrior learns to 'watch, listen'
PINE RIDGE, S.D. — Robert Watters prayed, asking for guidance and wisdom from his creator, and then sprinkled tobacco over the logs stacked in a pyramid over a pile of stones, or inyan, the first being, according to Lakota mythology.
The 26-year-old Lakota man lit the cardboard and wood that would heat the rocks for hours before they became so hot they glowed red. Later, he would ask boys from a Washington, D.C., Catholic high school to carry the rocks into the small hut.
As the day wore on, Watters would take the boys and their chaperones into the hut and pull down the canvas door, leaving them in darkness. He would say words of prayer before singing and pouring water over the rocks, filling the room with steam.
This is how it's been done for generations.
This is how the Lakota have found healing and purification for as long as they can remember.
This is how they've sought guidance from their creator during times of great struggle.
When pioneers began invading their homelands, they joined each other inside the inipi. When the horse soldiers began building forts throughout their lands, they gathered once again to ask for direction.
After the 1876 Battle of the Little Bighorn, when the Lakota and Cheyenne under Crazy Horse and Chief Gall rubbed out the audacious cavalry colonel they called "Longhair," they again met inside the sweat lodge, seeking instruction from Tunkasila about how to avoid the Great White Father's wrath.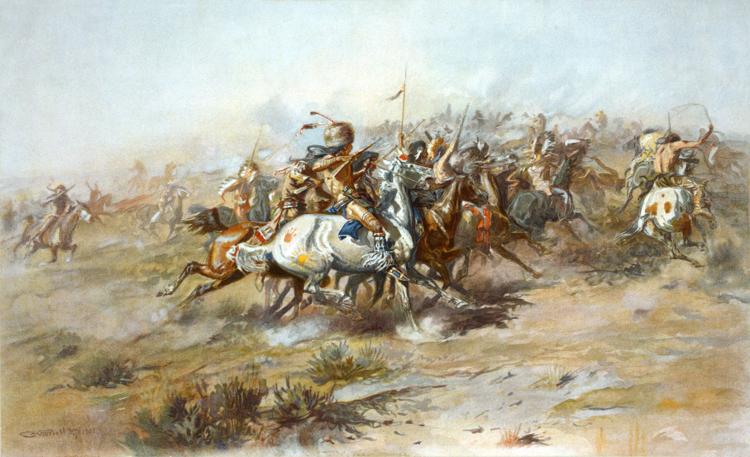 And when that wrath unfolded in the fields near Wounded Knee 14 years later, the Lakota sought hope and solace afterward inside the inipi circle.
At nearly 6-foot-2 and wearing an American Indian Movement T-shirt, Watters towered over the boys from Gonzaga College High School as he told them about his people's history and about Wounded Knee. The boys have come here to learn about a different culture and to better understand the plight of the Lakota, their school's headmaster, Tom Every, says.
"The way you hear history, our version is a little different," Watters told the boys. "It's not biased."
At Wounded Knee, more than 300 Lakota men, women and children under Chief Big Foot were killed in a hail of bullets from soldiers of Lt. Col. George Armstrong Custer's old outfit, the Seventh Cavalry. After the firing faded, the cavalry soldiers began mutilating the bodies of the Lakota as they lay bleeding in the snow, Watters says.
They cut unborn babies from mothers' wombs and killed infants in front of their mothers and mothers in front of their infants, he says, citing his people's oral history. The orgy of slaughter has been erased from the history of the West and has even been referred to as a battle, as if the freezing, starving, only lightly armed Lakota ever stood a chance against the four Hotchkiss artillery guns and nearly 500 soldiers arrayed against them, says Watters, an unlikely spiritual leader.
"If you really listen, you can hear those people," he says. "You can hear the gunshots."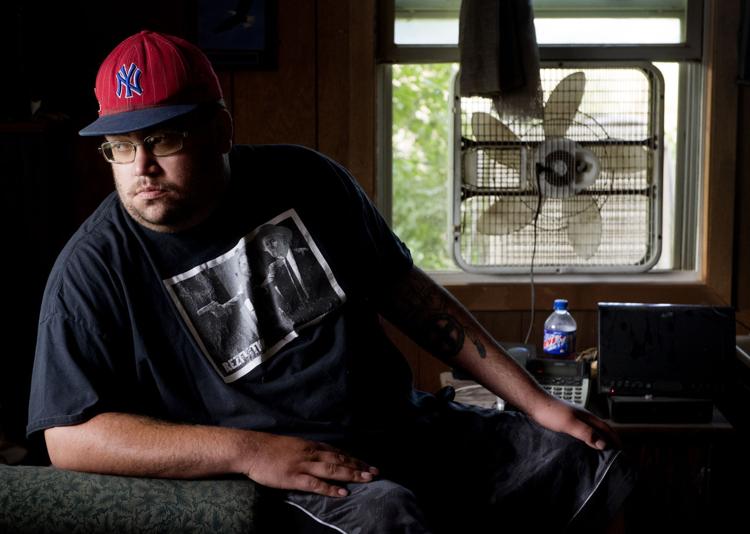 Watch, listen
History breathes here.
It invades every road and every home on this vast reservation — nearly the size of Connecticut — and it bleeds into the very soil of places like Wounded Knee and Pine Ridge.
And it lives in the words of a Lakota grandmother to her incessantly curious, ever-obedient grandson.
"Watch, listen. In a few years, you'll be doing that," the grandmother tells the boy, as medicine men and other spiritual leaders carried out countless ceremonies over the years.
And as a boy, he watched, listened.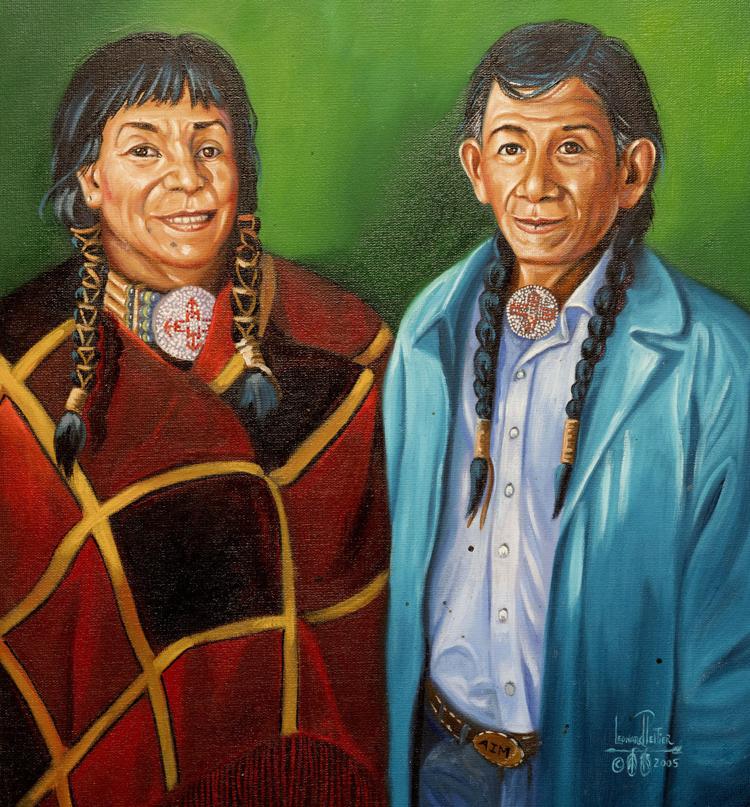 He loved learning Lakota ceremonial songs and visiting his grandmother to ask her how to pronounce the words. He remembers the smell of burning sage and Vicks as he'd walk into her room.
He'd often find his grandmother in her rocking chair.
She would pronounce the song's words while also learning the song from her grandson.
"Then we would sing the song together," he says.
His grandmother's prophecy came true. The young boy who would sit beside his grandmother, even while other children his age ran in circles playing tag and wrestling, is now being called upon to sing Lakota ceremonial songs at wake services and sundances and host sweat lodges.
Chris Eagle Hawk and other older men in the tribe have served as father figures for Watters since he was a young boy, as the younger man's own father was rarely around. The 69-year-old longtime youth advocate and respected elder said he thinks of Watters like a son and, like he would a son, he sometimes needs to remind Watters of his place.
"He's a good young man, and he tries," Eagle Hawk said.
He said it's certainly rare for a 26-year-old man to run ceremonies such as the sweat lodge, though it's something Watters said he has always felt he was meant to do. He said he began singing with older men from his tribe when he was about 4 years old and joined a drum group that was singing at his uncle's sundance.
"They had me sit down," he said. "Ever since then, I've been hooked."
He said his interest in culture and spiritual teachings has helped keep him out of trouble, despite constant temptations to stray from that path.
He represents a growing movement of young Lakota returning to the ways of their people. With attendance at churches waning across the reservation, more than 80 sundances — the most holy ceremony that involves dancing for four days and four nights, often without food or water — have sprung up in remote and hidden places to take their place as the defining spiritual practice here.
Many Lakota forgot the old ways through forced assimilation programs enacted by the federal government and the Catholic Church, said Eagle Hawk.
"People walked away from it, and we need to bring them back to it," he says.
Inside an auditorium in a downtown Pine Ridge community center in June, Eagle Hawk led a celebration that appeared much like a powwow. But without dancing or singing competitions or prize money.
The gatherings are meant simply as an unintimidating way to get youth, and even adults, to take part in Native dancing and singing. Participants don't even have to wear Native regalia, though most dancers on this night did.
The handful of children who come to the Wednesday night social dances in Pine Ridge learn about healthy boundaries and taking risks, Eagle Hawk says.
"We learn to listen," he says. "In order to become good at anything in life, you have to be a good listener."
Family tree
Watters couldn't have asked for an easier assignment.
Research your family history as far back as you can and present the results to the class in five weeks, the teacher told her students at Oglala Lakota College.
But Watters didn't need five weeks and asked the teacher if he could present his family tree that very class. A bit skeptical, the teacher said OK.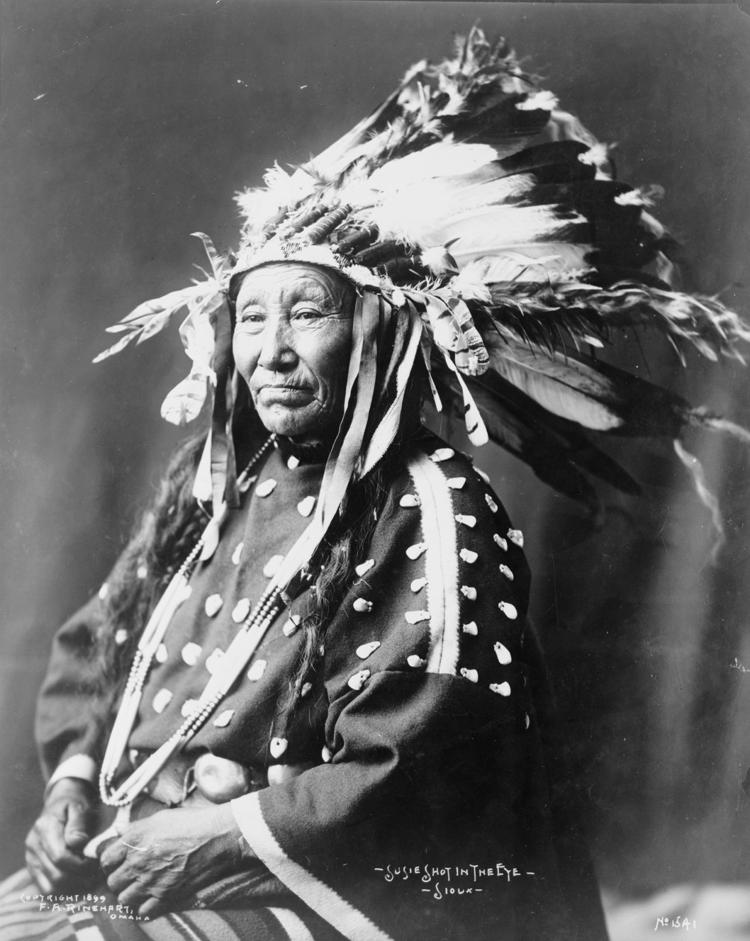 The young Lakota man offered a stirring recreation of his family's journey through the ages, starting six generations before him.
He described Susie Shot in the Eye, made famous by a portrait in which she's wearing a war bonnet. It is said Sitting Bull put his war bonnet — typically reserved for men — on her head after Shot in the Eye fought at the Battle of the Little Bighorn beside Crazy Horse and Gall.
He next shared the story of Shot in the Eye's son High Wolf, a former Oglala headman and spiritual leader who was born around 1824 and was a signatory on the Fort Laramie Treaty of 1868.
The treaty set forth the conditions for peace between the Oglala Sioux Tribe and the federal government. In exchange for the tribe's willingness to give up its homelands and remain on the southwestern South Dakota reservation, the federal government would provide food, shelter and education.
High Wolf was Watters' fourth father.
His family still keeps the war club High Wolf carried with him during the Battle of the Little Bighorn.
He then described Clayton High Wolf, the elder High Wolf's son. Unlike his father, who refused to be baptized, Clayton High Wolf served as a headman for the Episcopal Church and a medicine man. Born in 1874, he ran several churches before dying in the 1940s.
Clayton High Wolf's conversion to Christianity likely generated mixed feelings among the Lakota, many of whom harbored ill will against the Catholic Church for its attempts to assimilate Native children through brutal and culture-stripping boarding school programs.
Near the end of his presentation, Watters described his grandmother, Geraldine High Wolf Janis, who taught him about the rest of his ancestors, who would sit with him and teach him the Lakota language and about manhood.
Who fought cancer five times before dying from it in 2005.
"I was with her every day," he said.
After 90 minutes, Watters ended his presentation to stunned silence.
When it came time for the other students to speak five weeks later, few could go further back in their family histories than their grandparents. Many knew nothing about their fathers or their paternal relatives, an indication of the lack of functional fathers on the reservation, he said.
"I thought everyone was raised with their family history," he said.
In a place where history and language seem to be disappearing with each death of an elder, his efforts to preserve his culture and language offer hope to many elders that the old ways will not be forgotten.
He's simply done what his grandmother told him.
Watch, listen.