Ben Nelson says improve, don't kill, health care law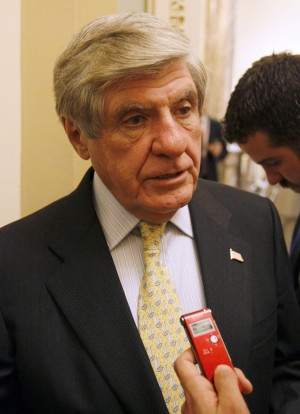 February 02, 2011 3:15 pm
•
Sen. Ben Nelson said Wednesday those who want to repeal the health care reform law are "ready, willing and eager to take (health care coverage) away from hundreds of thousands of Nebraskans."
"We need to improve the law, not throw it out," Nelson said during a telephone conference call from Washington.
"Who wants to go backwards and tell 220,000 Nebraskans they can't have health insurance?" Nelson asked.
"I continue to support the health reform law because it is the right thing to do for Nebraska," he said. "There are a lot of good parts in the bill and some that I will work to improve."
Nelson said he supports eliminating a business tax reporting provision in the bill that he considers "a needless burden on small businesses" and he will suggest an alternative to the mandate requiring individuals to purchase health insurance.
Nelson has asked the General Accounting Office and the Congressional Budget Office to evaluate a number of alternatives that would prompt uninsured individuals to purchase insurance. Without that broadened pool, it would be financially difficult to insure people now denied coverage because of pre-existing medical conditions.
Current law provides benefits for Nebraskans that should not be withdrawn by repeal, Nelson said.
"Who wants to deny young adults coverage on their parents' plan?" he asked.
"Who wants to deny children health insurance because they have pre-existing medical conditions?
"Who wants to see Nebraskans forced into bankruptcy, or have to choose between selling their home or paying for medical care?"
Nelson said the legislation also is designed to help contain health care costs that are rising by double digits every year.