Police, fire unions seek assurances their ranks will grow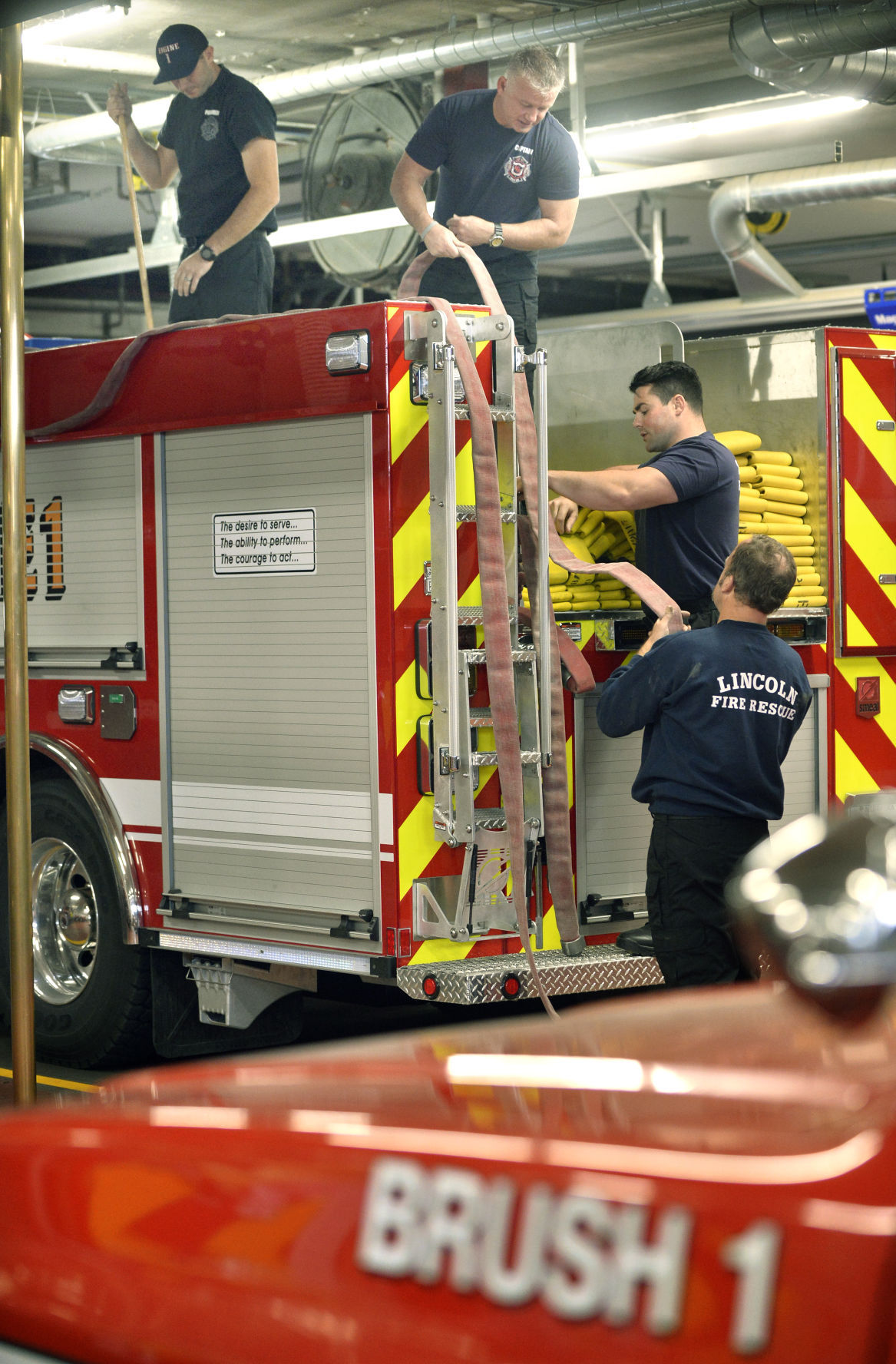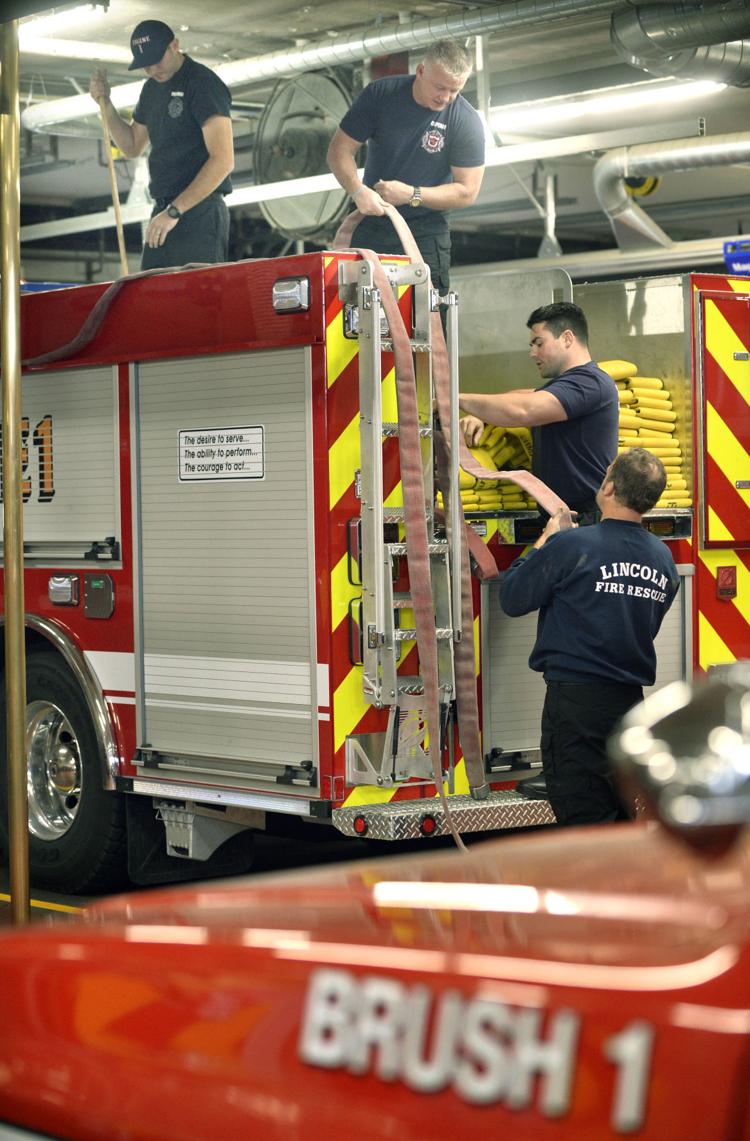 The fire chief and labor union president agree: Lincoln's 249-member firefighter force is stretched thin.
Lincoln Fire and Rescue has added eight full-time firefighters since 1990. In the same period, the city's population has swelled by nearly 87,000 — equal to two Kearneys and a Papillion.
Overtime for firefighters has surged, injuries have increased and response times have dragged as demand for their services continues to climb, said Ron Trouba, president of the Lincoln Firefighters Association. And pressure on the city's handful of firefighter-paramedics — who make hundreds of swift medical decisions each day — keeps building.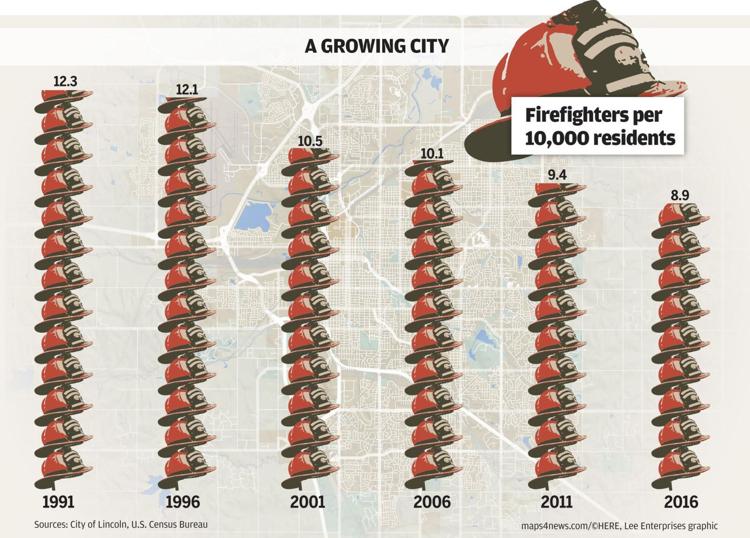 "It is having an increasing and definitive impact on the mental health of our employees," Trouba said.
He wants the department to mandate four firefighters per rig, putting Lincoln in line with national insurance and fire-service safety guidelines. To accomplish that goal, the city would need to add more than 30 men and women to its force.
But Fire Chief Micheal Despain said while more firefighters are needed, the city should remain flexible.
The fire union launched labor negotiations with city officials in October. Those could last months.
Lincoln's rank-and-file police officers, who have raised concerns about staffing levels within their own department, are covered under a separate deal through August 2019. 
The police force has added officers recently, but their union insists the Lincoln Police Department is merely making up for slow hiring practices. 
Further, management repeatedly changes schedules to accommodate staffing levels, at the risk of driving officers to other departments, said Chris Milisits, president of the Lincoln Police Union. And officers continue to do more than just fight and solve crimes, chewing up their time.
Both the police and fire forces have done remarkable work keeping the city safe with the staffing levels they have, but the status quo will be hard to maintain, city officials said. 
"You're spreading the same number of people over a larger and larger area," said Tom Casady, the Lincoln's public safety director. "You can do that to a certain point. But at some point, you have to deal with the growth."
'We make it work'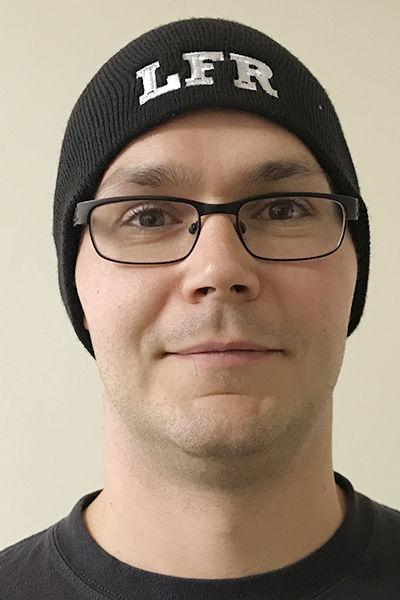 Inside Station No. 7 at Cotner Boulevard and A Street, firefighter-paramedics Christian Barth and Brent Jones are at different stages of a high-burnout job.
Barth is in his second year at Lincoln Fire and Rescue. Jones is heading into his seventh. Paramedics usually last about six years before switching jobs within the department or moving on, Despain says.
As the highest medical authority on emergency calls, paramedics are responsible for life-and-death decisions, and sometimes encounter uncooperative or combative patients, the chief said. And the work isn't done once they treat a patient or leave them at the hospital: They still need to restock their ambulances, and complete patient charts and other paperwork.
Near-hourly calls can make the job feel like living with a newborn, Barth said. Lunch breaks following the start of work at 7 a.m. can come as late as dinner time, and some nights are so busy they don't sleep.
"We're constantly trying to stay ahead of it, and we're working ourselves into the ground while we're doing it," Jones said.
Paramedics like him regularly pick up 12 overtime hours after their 24-hour shift to help the city meet its minimum staffing levels.
Earlier this year, Jones reached a tipping point. 
The recently divorced Omahan was diagnosed with job-related post-traumatic stress disorder, triggered by an emergency call he worked where a teenager close in age to his own daughters was killed in a car crash, he said.
Jones spent 30 days at a newly opened mental health treatment center for firefighters in Maryland.
Despain knows his paramedic forces are stressed, he says.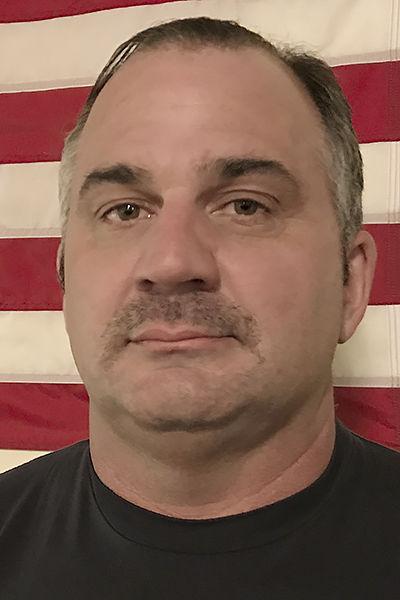 The department rotates them between ambulances and fire engines to give them a change of pace. It also runs additional medic units three days each week, during targeted hours, to meet higher demand and reduce the number of calls handled by each ambulance.
Despain says the city's shortage of paramedics stems from unbalanced hiring strategies before his arrival in 2016.
He asked some firefighters to recertify as paramedics when he took the reins at the department last summer, but the handful of firefighters only agreed to work as paramedics for 18 months.
Now, the chief's goal is to only hire paramedics and train them to be firefighters. That makes it tough to build the headcount at Lincoln Fire and Rescue. 
"We hire absolutely as fast and furiously as we can," Despain said.
Not all applicants prove capable of doing the work, and progress comes slowly: "I'll hire five or six people, and in the same time, I'll lose four to five people through attrition."
And once hired, there's still a lag before those firefighters are street ready.
The same is true at the police department, where it takes 18 months to recruit and train an officer so they're able to work alone, said Chief Jeff Bliemeister.
While violent crime in Lincoln has been decreasing for years, reflecting national trends, investigating those crimes comprises just a small part of an officer's workload, Bliemeister said.
In Lincoln, police are the front-line workers for handling drunks and helping people who experience mental health crises, said Casady. And special events at Pinnacle Bank Arena and elsewhere push demand for off-duty officers and stand-by medical crews.
From 2015 to 2016, requests for off-duty officers — paid for by the requester — increased 12 percent, Bliemeister said. Some had to be turned down.
"If it was (just) crime, things would be looking great," said Casady.
The lack of unassigned time for Lincoln's officers is a concern, hampering their ability to do proactive enforcement and community engagement, the chief said. 
Milisits, a criminal investigator, said fewer opportunities to specialize or advance, and moving to shorter shifts and longer work weeks has soured morale among some in the ranks — particularly those who work nights and lose part of their weekends to catching up on sleep.
As many as eight Lincoln officers have recently applied to join the Omaha Police Department, which would represent a fifth of a patrol team.
"We paid to train those folks, they are veteran officers, but yet we're losing them to other departments," Milisits said.
But Bliemeister said many of those officers have ties to Omaha or interest in specialized assignments the Lincoln department doesn't have. He said he isn't worried about the impact losing them would have on operations in the city.
"That's what our staff does best is adapt to the situation," Bliemeister said.
His strategic plan calls for adding five to seven new officers per year over the city's authorized strength, as Lincoln's population is projected to add 3,500 people annually, he said.
So far in his tenure, Bliemiester has been able to add 11 new officers, including six recruits who will begin in the police academy in January.
In all staffing levels, there is no magic number, Director Casady said. The fire department's strategic plan is still being developed.
Trouba and the union want assurances the department will look to grow its ranks. He said his goal of mandating four firefighters per rig would cost about $2.5 million annually.
Mayor Chris Beutler this week argued that the City Council should adopt a resolution in the next year to expand the city's spending authority 1 percent, in part to give it flexibility to address staff shortages in the coming years.
Councilwoman Cyndi Lamm opposes that measure because she said the city should address these issues in budgets.
"This is coming across as urgency now," but if it were truly a priority, Beutler's administration would have dealt with it in previous budget proposals, Lamm said.
Councilman Jon Camp agrees that the city can address these issues within its regular budgets if the mayor's office prioritizes public safety in its proposals. And he suggested the city look for ways to better deploy its fire resources to more efficiently meet medical needs.
Beutler is a Democrat. Camp and Lamm are Republicans.
Rick Hoppe, Beutler's chief of staff, said the administration is trying to tackle staffing issues in its budgets, and after putting money toward adding police officers and replacing aging fire rigs this year, the mayor will turn attention to the fire department's staffing in his next budget proposal.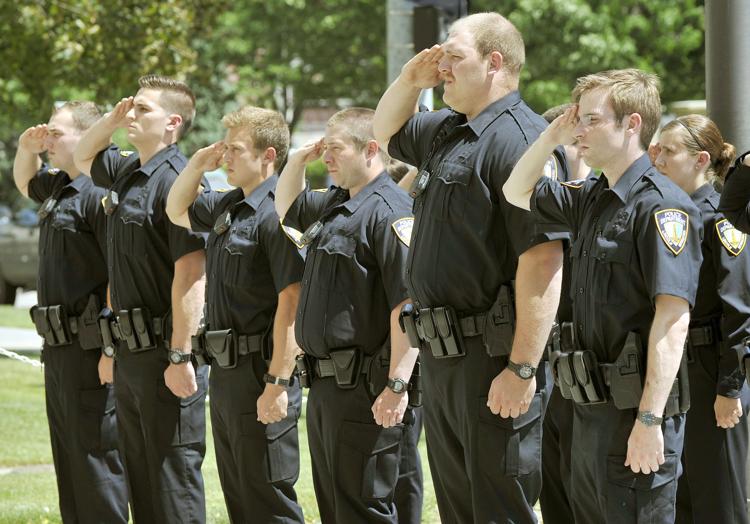 Easing the pressure
Since his time in treatment, Jones' outlook on work has changed.
His new set of tools has given the man with "Courage" tattooed on his left forearm the ability to deal with the trauma and stress of his job. He heads to the gym now on his way home and has turned away from alcohol as a means to relax, he said.
He's excited to come to work.
Adding some firefighters could ease the pressure throughout the city, Barth and Jones said.
On their shift Wednesday, they each responded to more than a dozen calls — an especially busy day for the medics at the station nicknamed "Animal House."
No matter how much of a zoo the city becomes on a given day, they don't fixate on the magnitude of emergencies across town, Barth said.
"All you can do is worry about what's in front of you."