City Hall: One-way streets confuse architects, too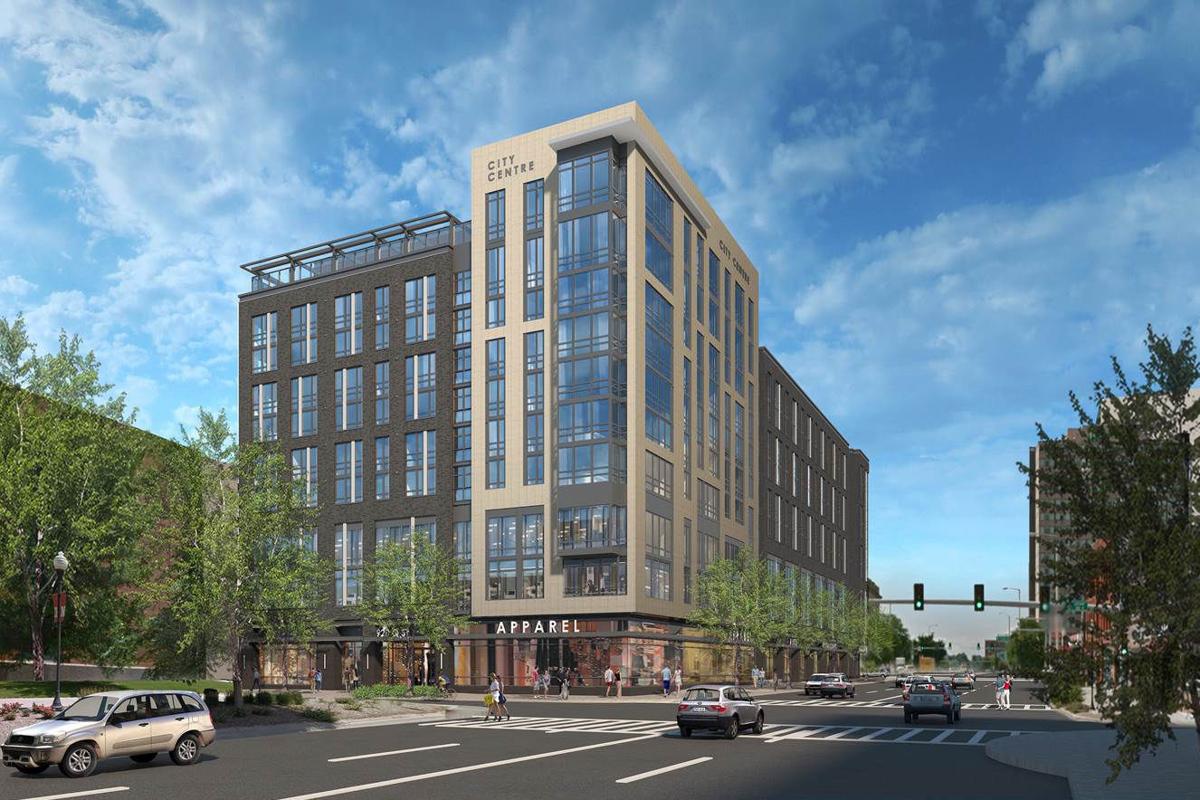 You can tell the architects for the City Centre project at Ninth and P streets are not from Lincoln. They turned Ninth Street into a two-way road, with cars shown heading north, in renderings of the planned nine-story building.
The street with cars going both ways in architectural drawings is a little disorienting. Some might jokingly say it looks like state basketball tournament weekend.
There are no plans to shift Ninth Street to two-way traffic, according to city staff. It's simply an error.
Both the developer (Newman Development Group) and the architectural firm (WDG) are from the East Coast.
Other renderings of the project planned for the current location of the offices of the Lincoln Journal Star correctly show P Street with one-way traffic heading east.
New home for Mourning Hope
Mourning Hope, a grief support network for children, teens, young adults and caregivers who have experienced the death of an important person in their life, is considering building a new home near the Willard Community Center, on land owned by the city.
The city's Parks and Recreation Advisory Board recently agreed that providing land at Schroeder/Willard Park to Mourning Hope is a good idea.
The new building is still in the initial planning stages, said Carly Woythaler-Runestad, executive director of Mourning Hope.
"There are a lot of hurdles to address before we definitively say we are going to build there," she said.
The group currently rents a house near Nebraska Wesleyan University, but it is too small and the group has a waiting list for its services, she said.
New parent company for arena manager
SMG, the management firm that operates Pinnacle Bank Arena for the city, has been acquired by the Toronto-based private equity firm Onex Corp.
The sale was included in reports to the city council this week.
The sale will have no impact on local arena operations. It's just a new investment firm that owns the company. No name change nor management changes are planned, said Tom Lorenz, local arena manager. 
"We have been through this before. And we've been assured from the top down, Onex purchased SMG because they are confident in their potential," Trent Brown, director of finance for Pinnacle Bank Arena, told the council Monday.
Typically, equity companies buy other companies to make what money they can off them, but don't manage the companies.
Founded 40 years ago, SMG is headquartered in Philadelphia and manages nearly 240 venues globally.
The company's portfolio includes Houston's NRG Stadium, Chicago's Soldier Field, Chesapeake Energy Arena in Oklahoma City and US Bank Stadium in Minneapolis, site of Sunday's Super Bowl.
Wheel tax used for many projects
The city's wheel tax, currently $74 a year for a car, brings in more than $18 million a year, which is then spent on streets and sidewalks and general street operation costs.
The city's wheel tax will likely be part of the conversation if voters are asked to approve a city sales tax hike to help pay for street maintenance and construction. 
Here is what city ordinance requires: 35.14 percent of wheel tax revenue is sent to the construction fund; 14.86 percent to the residential rehabilitation fund; and 49 percent goes into something called the vehicle tax residual fund, which it appears can be used for just about anything related to streets.     
One percent goes to the county to collect the tax. None is specifically designated for snow removal.
The wheel tax revenue is part of the large mix of money that the Public Works Department has available each year, and the city administration has discretion over how revenue from each funding source is spent.
Public Works uses both a long-range transportation plan and other planning tools to decide which projects will move forward each year. 
Recently wheel tax funds have been used for projects on Yankee Hill Road between 70th Street and Nebraska 2, Pine Lake Road between 61st and Nebraska 2, and bridge replacement projects on North 10th and 33rd streets.
It will be used for planned improvements along West A Street in 2019.