Make-a-Wish star to have surgery on brain tumor; dad needs kidney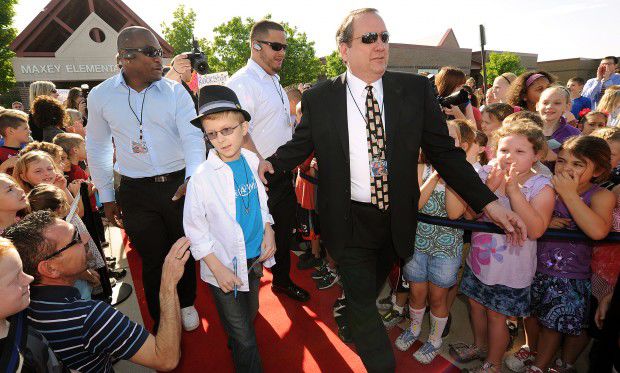 Cayden Hubbard, a Maxey Elementary fifth-grader when I wrote about him six years ago, is still singing.
Back then, he was magically transformed — with a little help from the Make-A-Wish Foundation — from a normal fifth-grader to sought-after pop star. A few months later, he got to meet two of his Maroon 5 idols and also brought down the house with his own performance at a Make-A-Wish event.
Now he's a junior at Southwest High School on track to graduate a year early. The brain tumor he's been battling since kindergarten was stable for many years, but it's begun to grow again, and he'll have surgery in a couple of weeks so doctors can remove as much of it as possible.
His mom called recently, not just to update me about Cayden, but because of his dad, Carter Hubbard, who's on the wait list for a kidney transplant.
He has polycystic kidney disease, an inherited disorder where clusters of cysts develop on the kidneys, and undergoes home dialysis five time a week — while still working full time.
Jennifer Hubbard, Cayden's mom, said before her husband was on the transplant list she didn't realize people can donate a kidney and still live a healthy life with just one.
So far, she said, she and two other family members have tried unsuccessfully to be live donors for Carter.
So Carter is still among the 120,000 people in need of a new kidney, she said.
Jennifer figures if she didn't know about the possibility of being a live donor, others might not either.
She would love — obviously — to find a donor for Carter. But she figures lots of other people could benefit from those willing to donate.
"I think it's a good thing to get out," she said.