Cindy Lange-Kubick: Harry 'Pete' Peterson — 'Whatever he took on, he put his whole heart into'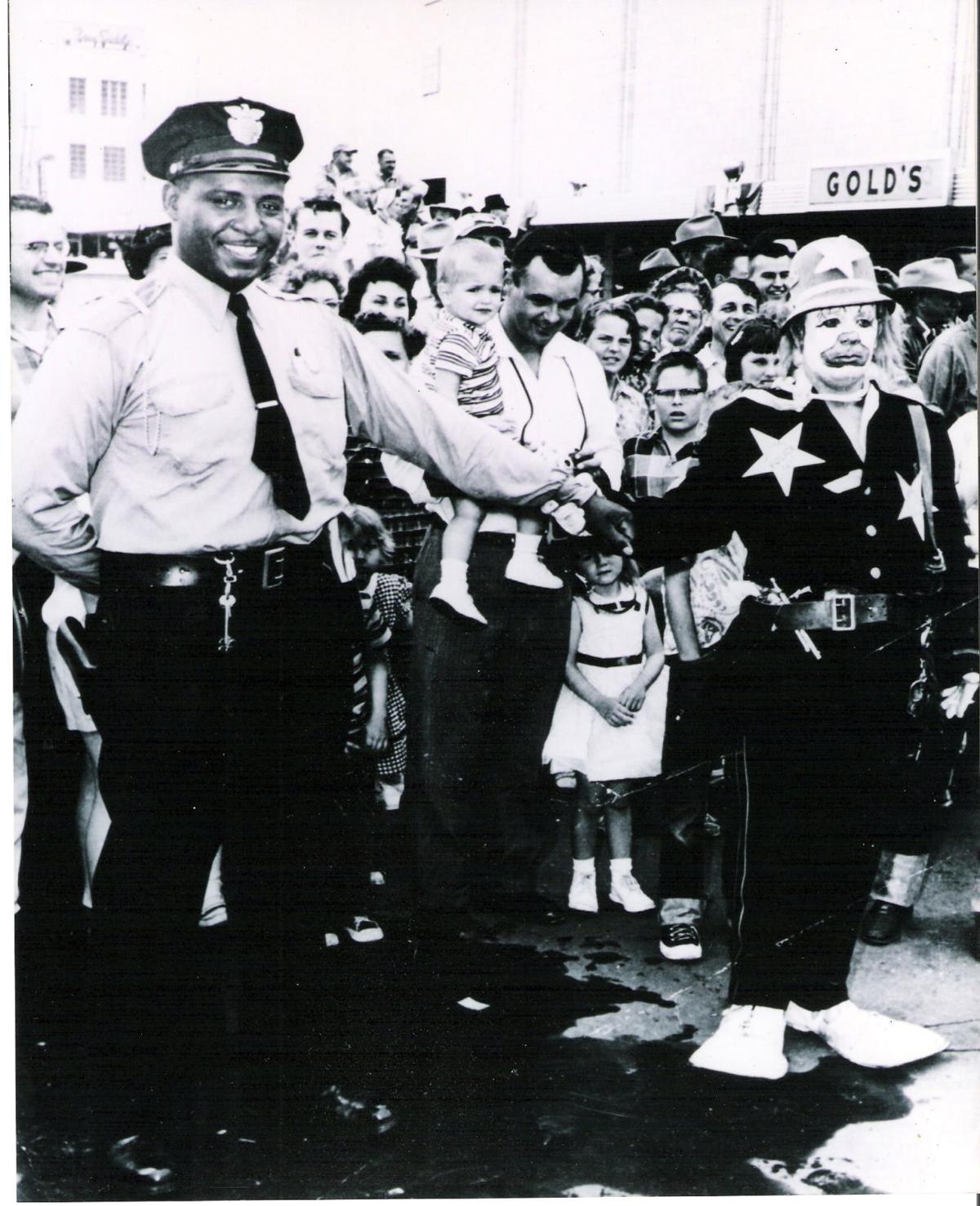 Vote for THE MAN, the campaign ad urged.
It was 1969, and that man was Harry "Pete" Peterson, who was running for a seat on the Lincoln City Council.
The ad ran on Page 8 of The Lincoln Star the first Monday morning in May, Peterson wearing a bow tie and a serious expression in the black-and-white photo.
This ad for Pete Peterson was published in the May 5, 1969, edition of The Lincoln Star.
His signature appeared under his political philosophy: Industry Means Growth ... Growth Means People ... People Need Houses ... The City Reaps Taxes ... And Grows Some More!
The next day, the 45-year-old Republican won a seat in city government; the first African-American to hold the office.
He'd serve just one term, deciding to move on rather than seek re-election.
And he would move on to serve as head of the Department of Motor Vehicles under Gov. Charles Thone. To open his own restaurant — Pete's Chicken 'N A Skillet — at 14th and O streets.
"My dad was a jack of all trades, master of many," Donna Waller said from her home in Indiana. "You know the song 'Candy Man?' He was kind of my Candy Man, that pretty much was how Daddy was."
Peterson was a big man with a booming baritone who brought his young family to Lincoln from segregated Missouri in 1946. He and his wife, Kathryn, completed their family here with a son, Jerry.
They settled into a house on Vine Street in a town where African-Americans were barred from most restaurants and bars, public swimming pools and many jobs — and the decorated World War II Army sergeant found work.
As chief cook at the Cornhusker Hotel. Working construction jobs. Filling in as a mailman.
Cleaning out customer cars at the Standard station on 10th Street. (The future city councilman wasn't allowed to pump gas because the owner feared he would scare away white customers.)
He worked in office buildings part-time as a "sanitary engineer," Waller said. "He developed a solution that took the stains out of carpets, and cleaned carpets for fraternities and sororities. He developed a solution that took the bugs off your car without ruining the paint."
The man with the entrepreneurial spirit became a Lincoln police officer in 1955. For nearly a decade, he worked as a street cop in the Malone area, where he became known to the residents of that vibrant community as a firm-but-friendly presence. (He was not allowed in a cruiser, he told The Lincoln Star in 1984, unless he was helping transport a prisoner.)
Peterson patrolled the parking lot of King's Drive-In on O Street on weekends, steering away trouble and making friends of teenagers who cruised the popular hamburger joint.
King's owners were so enamored they lured him away from the police department and Peterson spent a decade as a manager and trainer for the local chain.
He made his run for city council during his King's years.
"He went into civic life at the encouragement of friends," Waller said. "He was always kind of a politician in his own way."
His personality drew people in, longtime friend Loretta Russell said. "To know him was to like him."
Russell met Pete and Kathryn Peterson in the early 1950s when they joined a married couples' social club she and her husband belonged to.
The family also joined her church — Quinn Chapel AME — and when Peterson sang gospel and old spirituals in his beautiful baritone, it brought tears.
"He had so many gifts and he used them well," she said. "Whatever he took on, he put his whole heart into."
Serving the church, serving on boards, serving poor kids — black and white.
Of course, he had her vote in 1969.
The man who served his city well was 83 when he died in 2006. He was divorced and had moved to Colorado and married his second wife, Betty, 17 years earlier.
"He treated everyone with respect," retired police Capt. Doug Ahlberg told the paper upon his passing. "You were a public servant. The people you served were your bosses."
After his political career, Peterson talked to a reporter about race relations.
"He remembers all the jobs where other people — white people — became his boss after he trained them."
"He remembers that in 1946 blacks couldn't swim in the Municipal Pool."
"He remembers how, at one time, prospective home buyers, who were also black, couldn't buy homes in certain areas of town, regardless of their income."
And, he said: "It is worth remembering those things only as a means to chart the progress that has been made ... not that the progress is acceptable. It isn't. But it is progress."
Harry "Pete" Peterson, Lincoln's first African-American city councilman, was elected in 1969.
Only four African-Americans have been elected to the Lincoln City Council since 1969 — John Robinson, Jerry Shoecraft, Annette McRoy and Bennie Shobe.
Harry "Pete" Peterson — THE MAN — never felt the pressure of being the first, his daughter said.
It wasn't the way he thought.
"My father lived as Pete Peterson. He didn't live as black Pete Peterson."