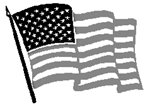 As featured on
Charles B. Martin, 83, of Lincoln, passed away on Saturday, March 15, 2014. He was born on Sept. 6, 1930 in Greenleaf, Kan...
Receive obituaries by email
Sign up here to receive a daily email alert of local and national obituaries
Read today's e-Edition, a digital copy of the newspaper. It's accessible on your computer, smartphone and tablet.