Jeff Korbelik: The Mill goes green with new to-go cups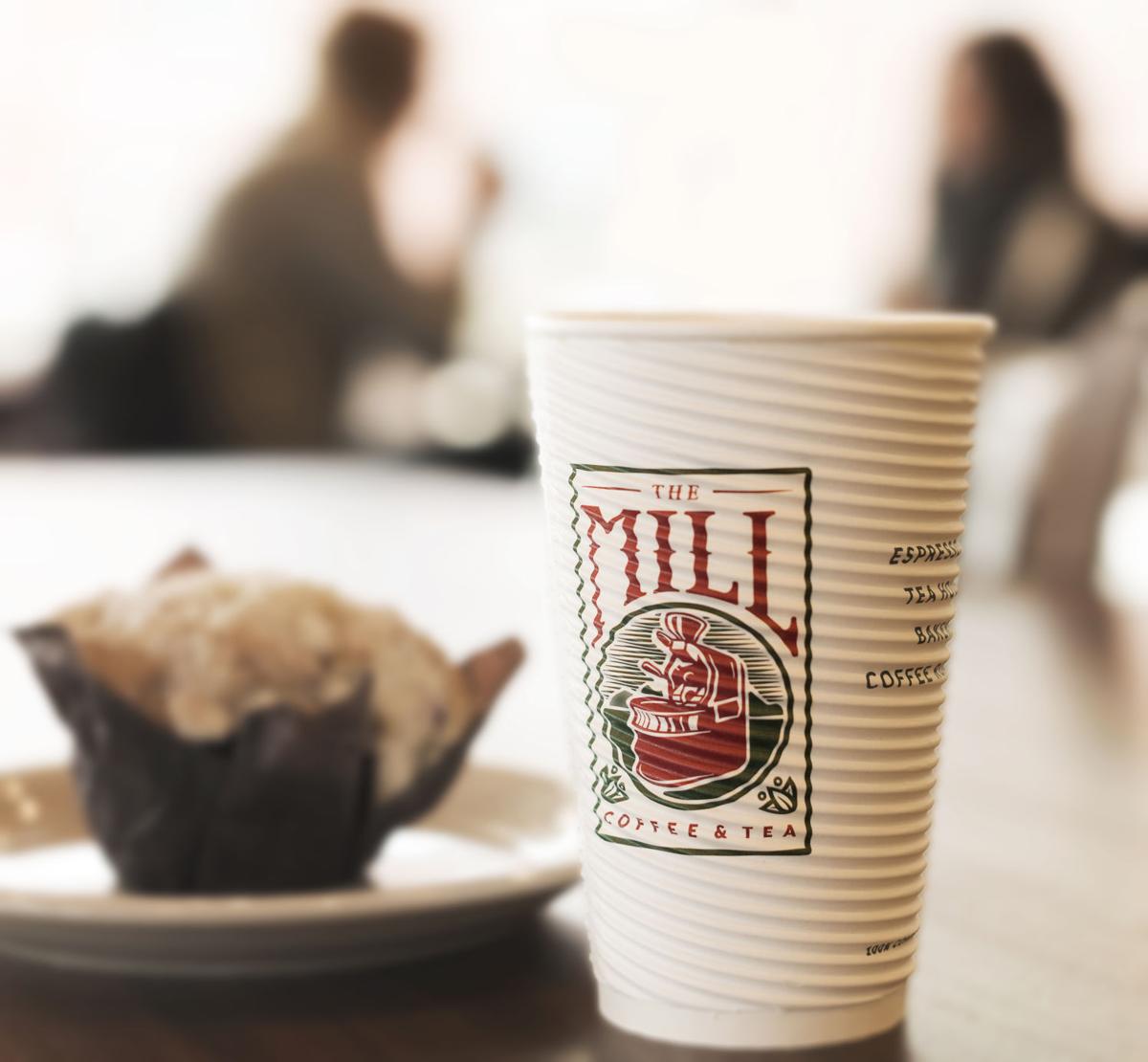 For years, The Mill contemplated doing away with its Styrofoam to-go cups in favor of cups that are recyclable and compostable.
"But the cost always outweighed the benefit," co-owner Tamara Sloan said.
Not only were Styrofoam cups cheaper, they cost less to ship because they were so much lighter, she said.
But when The Mill opened a location on Nebraska Innovation Campus, where recycling isn't just a good idea, it's an incorporated strategy, the coffee shop had to make a change.
In August, The Mill introduced its new, environmentally friendly 12- and 16-ounce cups from Minneapolis-based Renewables. 
"This has been a long process for us," Sloan said. "Even though the old cups were Styrofoam, they insulated so well and kept the hands from getting burned."
That's the reason why The Mill already has changed its new 16-ounce cups. The coffee shop received a handful of complaints about the new ones being too hot to hold, so it's gone with something called a ripple grip, ripple wall on its large cups, which have a cool science fiction-ish look to them.
"Once we resolved that issue, we've found that people really appreciate that we've gone compostable," Sloan said. "It's really nice."
The Mill has the cups in all its stores, including the new Telegraph District location at 331 S. 21st, which is expected to be open by Nov. 24, Sloan said.
Curry Clash winners
Two days after the Nov. 1 Curry Clash at Chez Hay, my wife and I were still talking about Sean Carmichael's winning dish.
The Chez Hay owner and executive chef prepared a purple basil curry (chicken or vegetarian) for the third annual event, a fundraiser for the Asian Community and Cultural Center that featured competitions in chef, casual dining, amateur and dessert categories. Carmichael won the chef's division.
I judged with City Councilman Bennie Shobe and NET Radio personality Robert Goldberg, evaluating taste, appearance and use of curry in each dish, among other things. We had 14 entrees/desserts to sample, including four in the competitive chef's category.
Carmichael's entree smacked the taste buds with a sauce that had a peanut-type taste to it. It was something else.
The other winners were Cuc Phong (amateur, Vietnamese yellow curry), Blessings Thai Restaurant (casual dining, Thai pineapple fried rice) and Sweet Minou (dessert, sweet mango dark chocolate ganache).
Sultan's Kite's new store
Brothers Sultan and Anas Attaie told the Daily Nebraskan they plan to open a second Sultan's Kite at 7350 S. 13th St., near Lincoln Southwest High School. They're targeting late December or early January for opening day.
Home to gyros, chicken shawarma, falafel and more, the fast casual restaurant has had a store in downtown Lincoln at 1311 O St. since 2010. The new location will have parking, more seating and a drive-through.
Breakfast with Santa
The Lincoln Haymarket Development Corp. will present Breakfast with Santa from 8 to 11 a.m. Dec. 9 in the atrium of the Candy Factory, located between Seventh and Eighth streets on P Street in the Haymarket.
The event will include breakfast catered by Lazlo's, coffee from The Mill and holiday music by pianist Dorothy Applebee. Children and their families will be able to have their picture taken with Santa and visit Santa's sleigh and reindeer parked outside.
Tickets are $6 for ages 4 and older. Admission is free for children 3 years and younger. Advanced ticket purchases are encouraged and are available at the following locations: The Mill (Haymarket), From Nebraska Gift Shop, Burlington Antiques, The Haymarket office, Buzzard Billy's and Downtown Lincoln Association. Tickets also may be purchased at the door, while they last.