'She'll always be there with us': Lincoln 4-year-old's death remains unsolved after nearly 7 months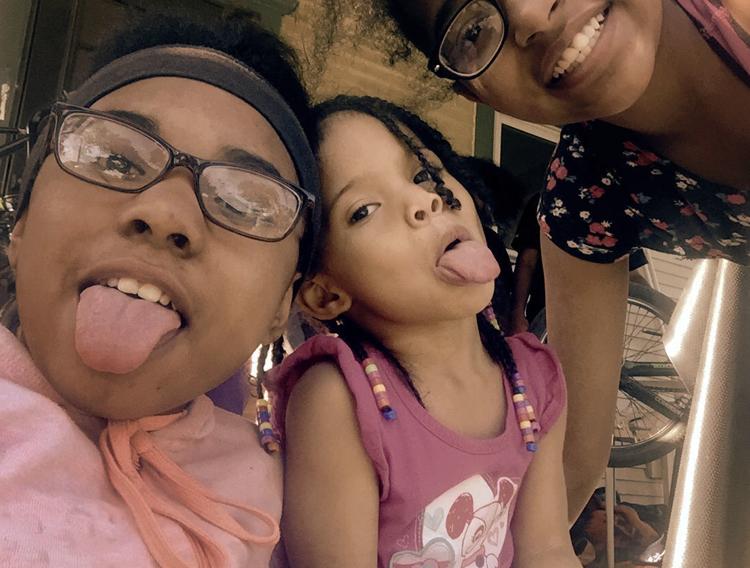 Before she became the subject of Lincoln Police Department case B7-060718, Brooklyn Maxwell was a 4-year-old who loved playing at the park, stuffed animals and "The LEGO Movie."
She beamed with joy and spunk during her 1,579 days on Earth, even amid a shifting home life, her former caretakers say.
How she ended up dead in a Bryan East Campus hospital room in July remains under investigation.
As Lincoln police continue their probe, those who cared for Brooklyn grieve and wonder when answers will come.
"I think about her every day, and I'm scared that she's going to be forgotten about," said Brooklyn's aunt, Yvonne Johnson, who raised her for almost three years.
Said her legal father, Regence Maxwell: "Every day with her was a great day. It was like she was like a gift from Heaven."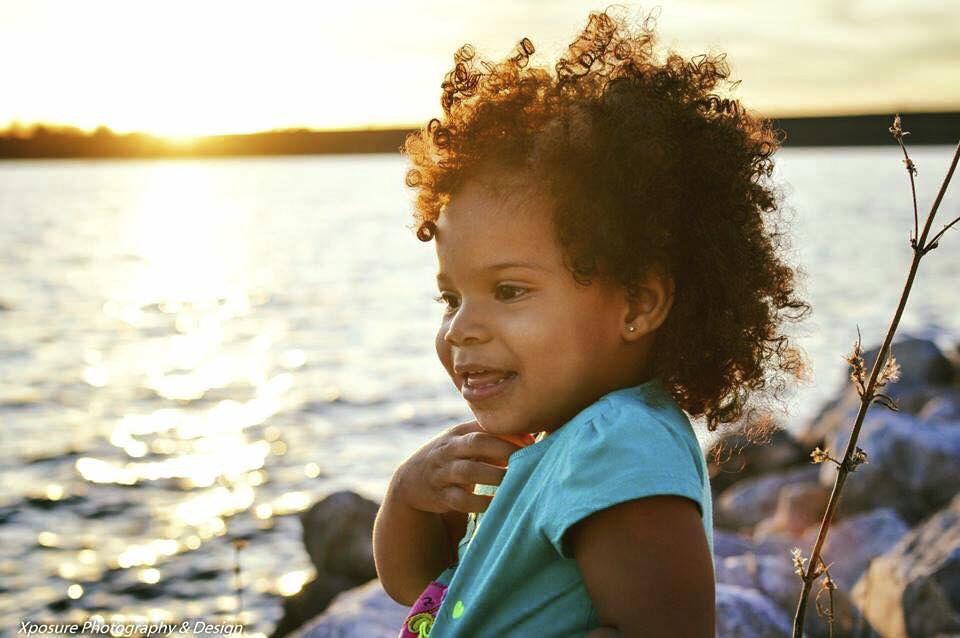 Brooklyn's life
Brooklyn Alejandra Maxwell was born March 15, 2013, in Memphis, Tennessee.
Johnson and Maxwell, her then-boyfriend, drove from Lincoln to Memphis to bring Brooklyn back here under an arrangement between Johnson and her sister Olivia Ross, the girl's biological mother, according to child custody records.
During her pregnancy, Ross agreed to have Johnson and Maxwell raise the girl, as they wanted a child of their own and were able to provide a stable home, they said in interviews.
The permanency of that agreement is still disputed. Ross couldn't be reached for this story.
Three days after Brooklyn's birth, Regence Maxwell signed a document acknowledging him as her father. Then he and Johnson returned to Lincoln with baby Brooklyn in tow.
"She was just the most playful, just happy little thing," says Johnson, 35.
Everybody who met her fell in love, says Maxwell, 34.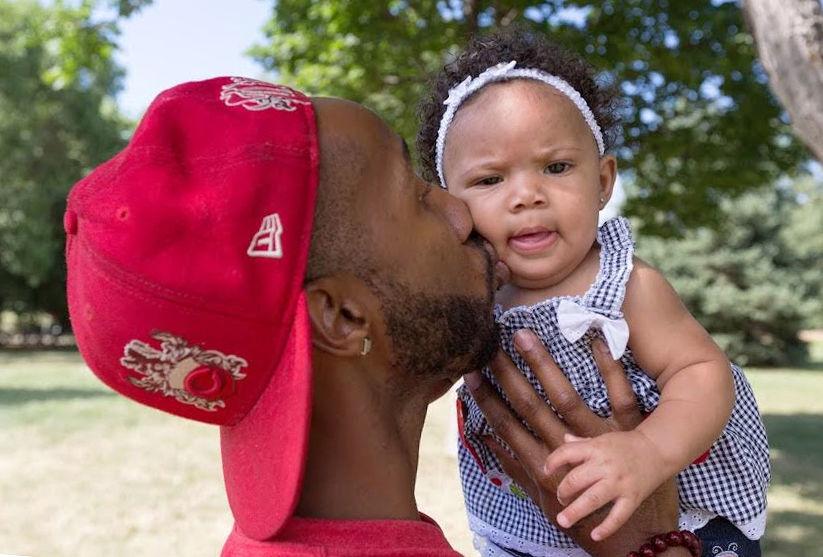 The couple nicknamed her "Ria," which they picked out while Brooklyn was still in the womb. They planned to teach Brooklyn her given name when she was older, Johnson said.
Brooklyn obsessed over her binkies and hugged her stuffed animals in the nursery. Some, like a large stuffed bear, were big enough to prop her up and hug her back.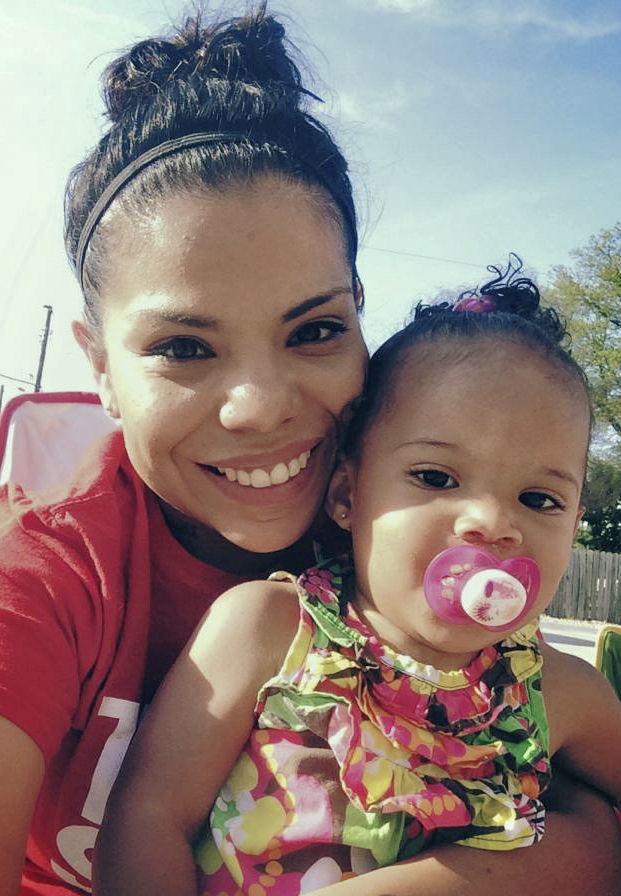 Elmo and the "Sesame Street" crew captivated her. So did Strawberry Shortcake.
When she found her voice, Brooklyn used it often — echoing when Johnson hollered for another one of her children's attention.
With Maxwell, she loved piggy-back rides and putting her tiara on his head while playing dress-up.
One of her feet was larger than the other, requiring some physical therapy. Johnson said one of her shoes didn't fit her: Brooklyn often threw her boots and sandals around — sometimes out the window — during car rides.
She was a mischievous toddler, swiping candy from dishes and stashing it alongside Oreos and her binkies in the oven of her Minnie Mouse play kitchen.
But she couldn't get in trouble, even when she performed unauthorized experiments with Johnson's eyeliner.
"She got away with everything because I couldn't stay mad at her," said Johnson, a mother of four.
Sixteen months after Brooklyn's birth, Maxwell sought a court order for permanent custody.
That began a yearlong fight, which ended in 2015 when a judge placed 2-year-old Brooklyn back with her biological parents, Olivia Ross and Barry Streater, who still lived in Memphis.
By that time, Johnson and Maxwell had split up.
Ross and Streater would eventually move back to Lincoln, where Johnson and Brooklyn adapted to new roles as aunt and niece.
"My heart literally broke in 500,000 pieces as I knew my life would never be the same," Johnson said of the day she handed Brooklyn over, "and I knew hers wouldn't either."
21:54 July 11, 2017
Brooklyn became unresponsive after two hours at Bryan East. Doctors couldn't revive her.
Streater had taken her there at about 8 o'clock that night. He and Ross told police their daughter had been acting sick and complained of abdominal pain.
An autopsy two days later found Brooklyn had bruises, including a larger one on her abdomen. Juvenile court records list the cause of her death as blunt force trauma.
What caused that trauma hasn't been determined.
A month after Brooklyn's death, the state took five other children out of Ross and Streater's Lincoln home as the Lancaster County Attorney's Office grew concerned for their welfare, according to court records.
County prosecutors sought to keep the children out of their home, alleging the parents have been unable to explain how Brooklyn sustained her injuries.
Ross told police that Brooklyn said she jumped off the top of her bunk bed and hit her head two hours before she went to the hospital July 11, court documents said.
Ross and Streater in November pleaded no contest to allegations that they lacked proper parental care.
Brooklyn's siblings remain in foster care. Final resolution of the case is scheduled for March.
In a statement provided by his attorney to the Journal Star, Streater described Brooklyn as a "wonderful girl."
"We miss her every day," he said.
Ross' attorney didn't respond to a request seeking comment.
There's been no closure for Maxwell, who learned of Brooklyn's death from a friend, or for Johnson, who found out on Facebook.
Maxwell had just moved to Houston two weeks prior for a job as a machinist.
Brooklyn's death haunts him, he said, and he knows the police investigation won't uncover the answers as fast as detectives do on TV.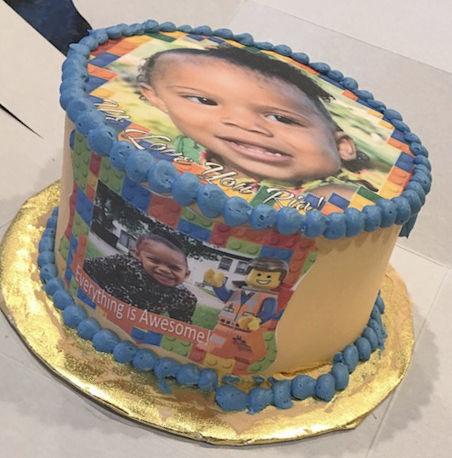 March would have brought Brooklyn's fifth birthday, and the promise of more milestones, he said.
"She kept me going no matter what I was going through," Maxwell said. "There's things that I'll never get a chance to see and do with her. There's always going to be a 'What if?'"
A month after Brooklyn died, Johnson held a little gathering with friends in her new home in Las Vegas.
They got a "The LEGO Movie"-themed cake to honor the little girl whose eyes lit up her life.
Cake frosting spelled out the words to Brooklyn's favorite song from the film: "Everything is Awesome."
That song always got Brooklyn to bust out in a wobbling dance neither Johnson nor Maxwell will forget.
"We didn't know that we needed her but we did," Johnson said. "She'll always be there with us."